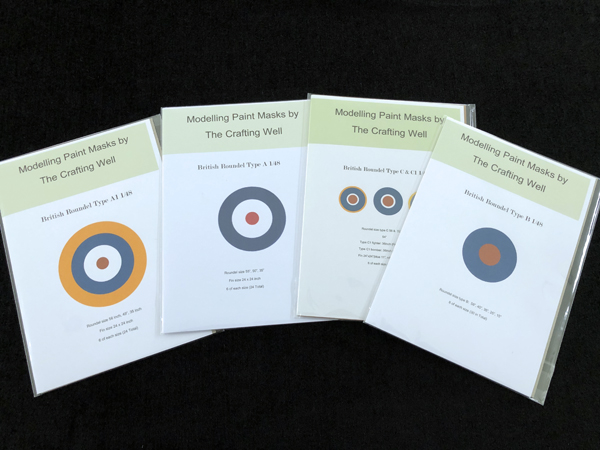 Various scales
Quick look with Geoff Coughlin (March 2020)

Get these masking sets via the creator's The Crafting Well Facebook page
I have been impressed by these paint masks and the range of what's on offer is growing steadily in terms of scales and subjects. I recommend making contact with The Crafting Well via the above and enquire directly to discuss your needs.
Let's take a look at what's in a typical pack – here I bought a few sets from last year's excellent Southwell Model Show in Nottinghamshire, UK and these packs cover various RAF WWII roundels: Types A, B C etc in 1:48 scale.
---
VIDEO REVIEW
---
They look very impressive and we'll be looking for an opportunity to use them on a project soon.
Geoff C.