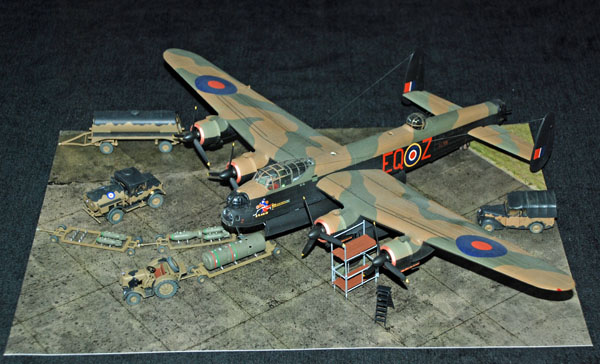 Review by Geoff Coughlin (May 2014)
Review samples kindly supplied by Noy Pines at Miliscale Noy's Miniatures
Contact: noypines@netvision.net.il
Contact details:
Noy Pines
90 Shderot Ben Gurion St.
Tel Aviv 64515, Israel
Phone: 972-3-5244845 | Fax: 972-3-5271461
Payment can be made by PayPal. Contact address for further details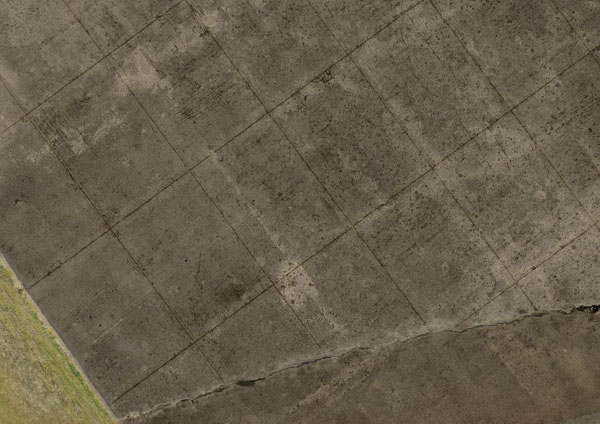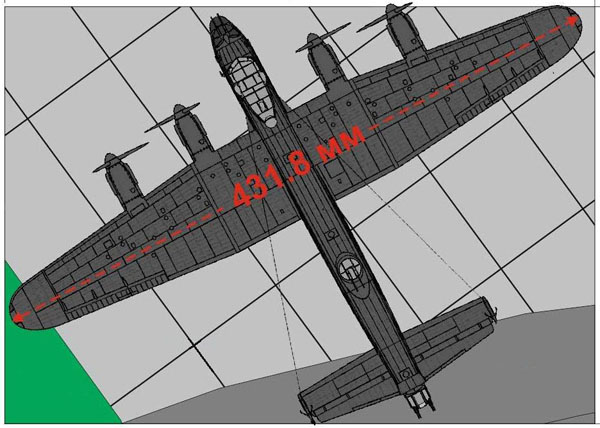 WWII Heavy Bomber Dispersal – Compact
No, this isn't a case of déjà vu! You will remember that we have already reviewed the impressive base: WWII Heavy Bomber Dispersal, 1:72 here, and that was a larger base in similar styling. Now Noy has created a new, more compact base for 1:72 scale modellers to use.
All I said about the original WWII Heavy Bomber Dispersal applies here, only this time you have an excellent, smaller base to display your bomber on; it won't take up so much space on your club or competition table!
We built the Airfix Lancaster Mk.II (in Finished Now) but here are a few photos of Dave C's nice model on this new Compact dispersal base – looks good, doesn't it?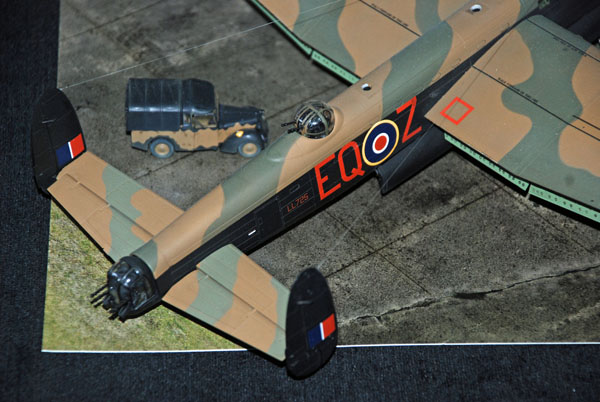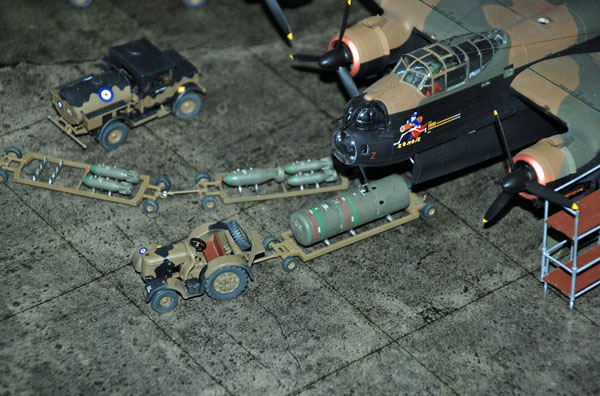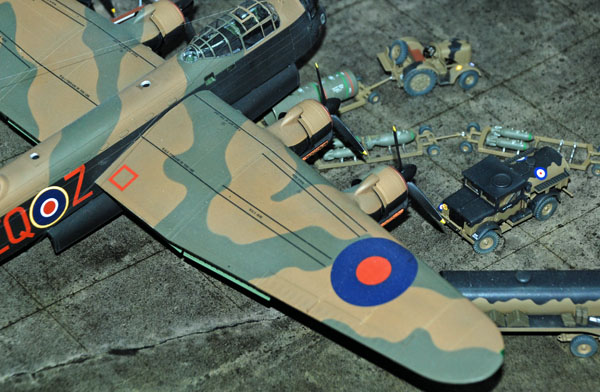 Below is an extract from my review for the larger original release.
The actual full review in SMN can be found here.
"WWII Allied Heavy Bomber", is a large print, the approx. dimensions of which are: Length: 593 mm (23.35 inch); Width: 400 mm (15.75 inch).
Designed to complement the Airfix best-selling Bomber Re-Supply Set in 1:72 and various offerings of the RAF Lancaster, as well as other WWII Allied (Europe) heavy bomber offerings in that scale by many a manufacturer, this king-size, state-of-the-art print authentically represents the typical "Frying Pan" dispersal of an RAF heavy bomber airfield during WWII. The very large size provides more than enough space for taking photos of one's model without showing the print's edges and, at the same time, enables one to create a rich, "busy looking" diorama. As with other Noy's Miniatures offerings, all 3D effects are printed. Item is plotter-printed on heavy paper (not cardstock) and will be shipped rolled in a sturdy carton tube, just like a poster.
How I've used these bases before
There's no doubt that the card bases will add greatly to show off your latest creation. They will stick very well to a hard wooden or base board with ordinary PVA white glue. I've done it several times now and it works very well. Just apply glue to the whole of the back leaving no gaps and add a supporting flat weight like a large book to keep the surfaces flat while drying and voila, job done.
What I have done is lightly spray flat varnish over the base to tone down the slightly shiny appearance of the printed card and this works well – just go easy and build up any effect, leaving the card to dry between applications.
Verdict… Recommended
Geoff C.