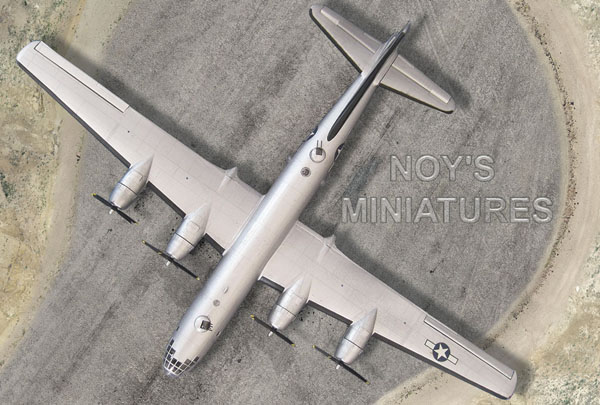 1:72, 1:144 scales
Review by Geoff Coughlin (Oct 2014)
Review samples kindly supplied by Noy Pines at Miliscale Noy's Miniatures
Contact details:
Noy Pines
90 Shderot Ben Gurion St.
Tel Aviv 64515, Israel
Email: noypines@netvision.net.il
Phone: 972-3-5244845
Fax: 972-3-5271461
Payment can be made by PayPal. Contact address for further details
WWII US Pacific Heavy Bomber Dispersal
These are impressive, high quality prints that authentically represent the typical dispersal area of the B-29 in the island of Tinian, probably the most famous home base of this large bomber at that time. Everything is there: The asphalt-concrete pavement upon which the bomber was parked, as well as the crushed coral sand and the arid grass surrounding the parking area.
Prints size provides enough space for taking the model and enables the modeller to create a rich, "busy looking" diorama. As with other Noy's Miniatures offerings, all 3D effects are printed. Less meticulous modellers may wish to use these prints for other US Pacific heavy bomber types of the period.
Prints are offered in two versions as follows: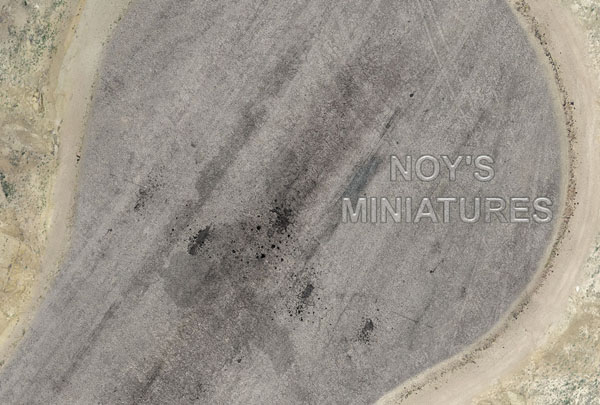 1:72 version: Length: 593 mm (23.35 inch); Width: 400 mm (15.75 inch). Item is plotter-printed on heavy paper (not cardstock) and will be shipped rolled in a sturdy carton tube, just like a poster.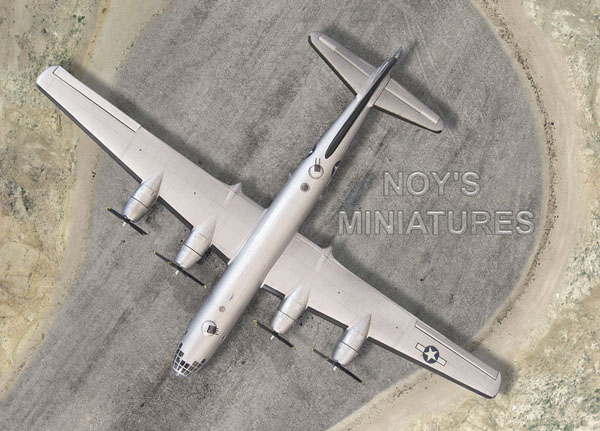 1:144 version (relatively larger than the 1:72 version): Length: 320 mm (12.6 inch); Width: 230 mm (9.06 inch). This version provides more space around the model, thus enabling photographing the model without the print's edges being visible. Quality printed on cardstock.
Please note that the versions slightly differ, as mentioned above (see attached photos).
How I've used these bases before
There's no doubt that these card stock (1:144) and printed heavy paper (1:72) bases will add greatly to show off your latest creation. They will stick very well to a hard wooden or base board with ordinary PVA white glue. I've done it several times now and it works very well. Just apply glue to the whole of the back leaving no gaps and add a supporting flat weight like a large book to keep the surfaces flat while drying and voila, job done.
The surface is quite delicate so will need protecting when moving your bases, say, from show to show if you are displaying your model at a show. They do have a nice flat finish so no need to add flat varnish.
In summary
Bases like these can save you quite a lot of time, especially if you are displaying more than one model at a club show, contest or other scale modelling event. Importantly, you model will look all the better for being in an authentic setting.
Geoff C.