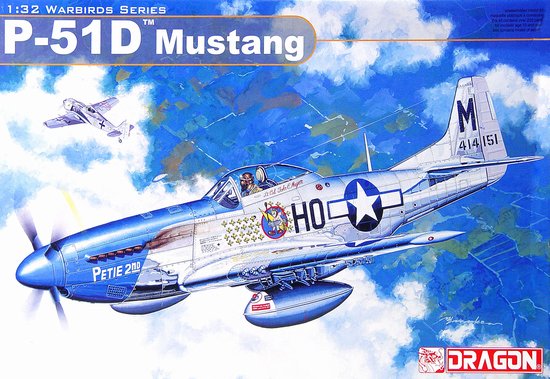 Feature Article by Gary Wickham
Intro by Geoff
You may well have followed Gary's stunning build of his Tamiya 1:32 P-51D Mustang displayed as usual on a realistic base?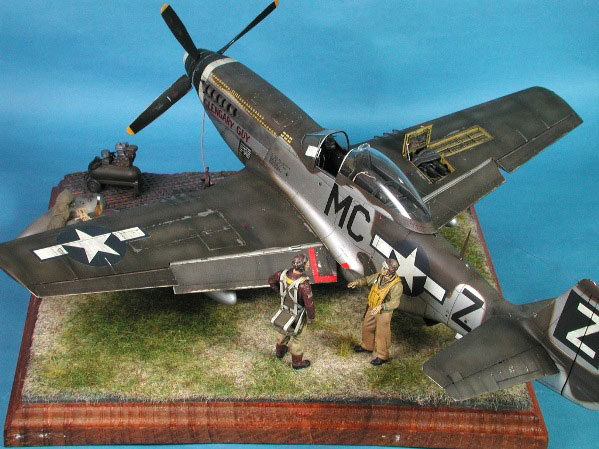 Well, if you haven't then don't delay, it's something special indeed. Not to be put off by the criticism that the Dragon kit in the same scale of the same type has received, Gary set about doing his best to make the necessary corrections and adjustments as well as adding accessories where appropriate to create the best model he could.
Gary built this Dragon project before the Tamiya 1:32 kit release and his build of that model, so you should read what he says in that context.
This then is his story so over to you Gary… but just before I depart, here's a sneak peek to show you how he got on – how nice is that?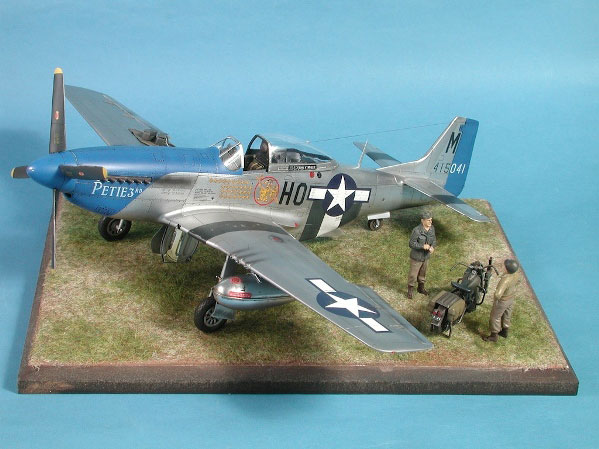 The project
The Mustang is one of those iconic machines with whom everyone who has a love of aviation has some familiarity. Instantly recognisable, many Mustangs, both original and restored, can be found today in museums and in the hands of private collectors. This is a somewhat unique situation for any WWII aircraft and offers the modeller access to invaluable reference material and photos on which to base a model project. (SMN has a great walkaround on the P-51D aircraft in your Photo Reference Library)
I don't pretend to be a Mustang expert but I want to build one in 1:32 scale and once I decide to do something (set myself a challenge if you will), I like to do my best. "Do it once, do it well" (as my Mum always says).
Having therefore decided it was time to add a Mustang to my collection, I had to settle on which kit to build. Speaking with several fellow modellers who had "been there and done that" and searching the internet for peoples' thoughts and valuable comments on the merits of the various offerings in 1:32, with some reservations, I settled on the Dragon kit.
Why? Well from most things I have seen and read, the other offerings (Hasegawa and Trumpeter) have major shape issues. These sorts of core problems are typically very time consuming and difficult to fix. The main issue it seemed with the Dragon kit was with the surface detail, being grossly excessive in both panel line and rivet detail. Despite (or perhaps in spite of) some scathing reviews, I choose the Dragon kit to set myself a challenge.
As of the time of writing, there is not much in the way of aftermarket sets available specifically for the Dragon kit. Aires has released quite a bit of stuff for the Trumpeter kit and I will endeavour to make it fit as best I can, where appropriate.
So, what now follows is the journey this kit and I took in an effort to build the best Mustang I could. You'll notice from the photo sequencing that I won't follow the normal (logical?) build order (at least not at the start) because to be honest, I am not at all convinced that this kit can be saved. I will therefore look at all the significant flaws I want to fix and will tackle them first, figuring that if I run into an unsolvable problem early, I'll cut my losses and move onto something else.