Finishing off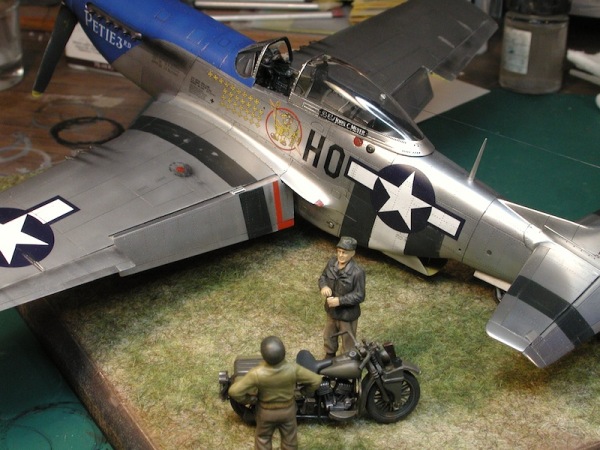 I had also been working on the side on a couple of figures and a Military Police bike. These items come from assorted Tamiya 1:35 accessories kits. I tried a couple of new techniques for painting the figures and am happy with my progress to date in that respect. All I really want is for the figures to not detract from the aircraft model :)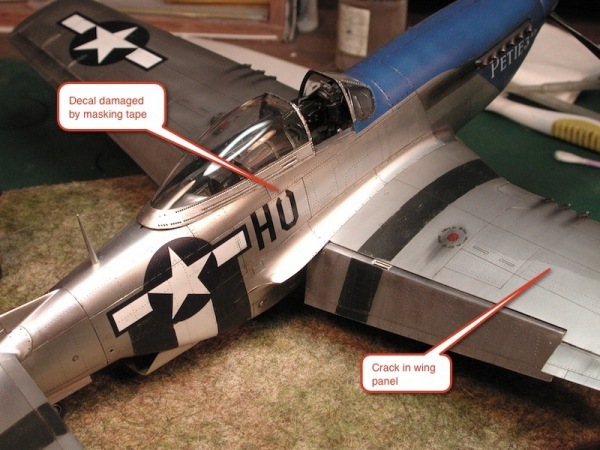 Of course, it would not be a real world model build without some last minute dramas. When gluing the canopy in place, I held it with some masking tape. When I gently removed the tape, the top of the "O" decal on the right side of the fuselage came away… A simple enough fix was to hand paint it black. Another problem that had occurred during the final days of construction was a crack in the top of the right wing. This crack, as you can see, extended almost the full length of the ammunition cover panel and was caused because of the very thin plastic there and my repeated handling. This problem required a different solution (see below).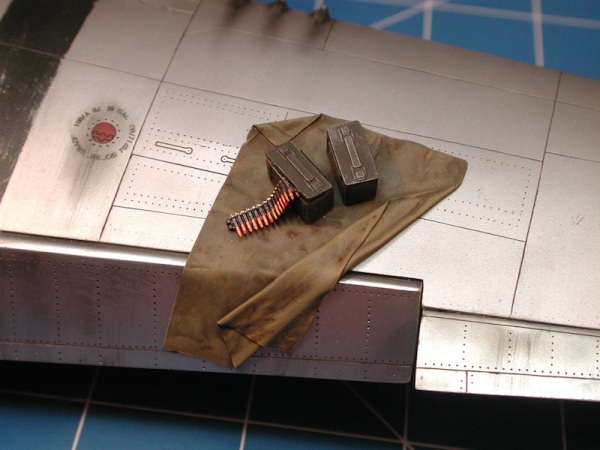 Rather than try and glue and sand back the crack in the wing, when I displayed the model at my local IPMS club, a few chaps suggested I just cover it up (literally) with a sheet or tarp. I liked the idea and ran with it. Some lead foil and a couple of 0.50 cal ammo boxes did the trick.
So there you have it. The supposedly unbuildable Dragon P-51.
Gary W.
Gallery
Below are a series of images of the completed model. Click on a thumbnail to see the enlarged image.