Guns and wings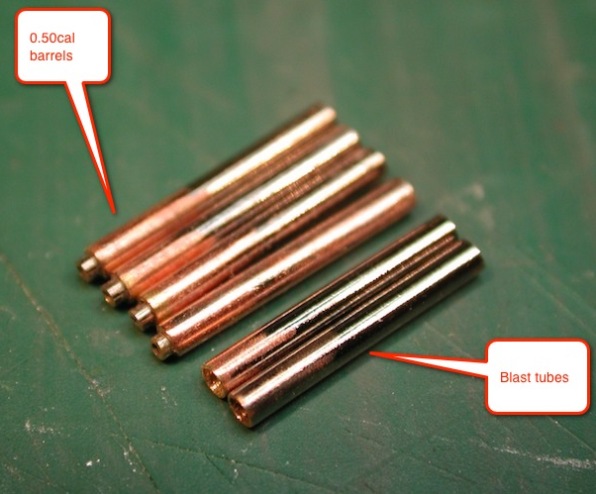 Turning back to the wing, I needed to finish off the brass tube replacement 0.50cal gun barrels. Only four of the barrels show out of the front of the Mustang wing, with the two inner guns hidden completely within the wing. For these inboard guns, only the blast tubes are visible.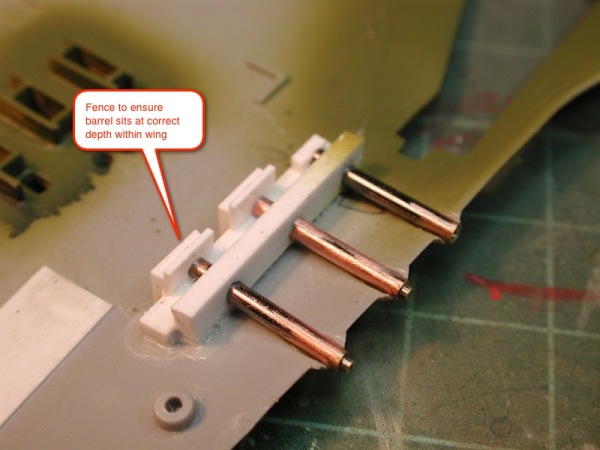 Test fitting of the barrels to the wing; my plan is fit the barrels at the end of the build so I need to ensure they cannot be inserted too far, hence the stop fences.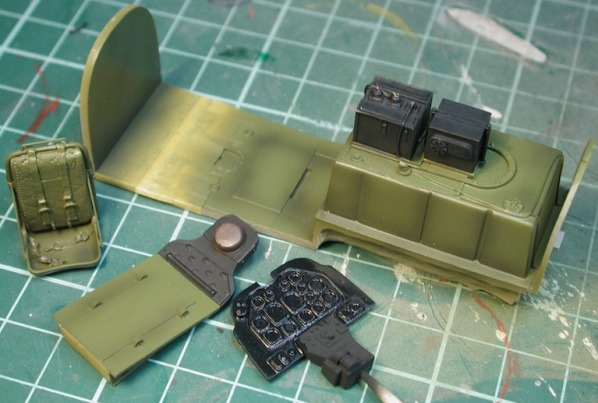 The base colours have been applied to the cockpit components. Detail painting will follow.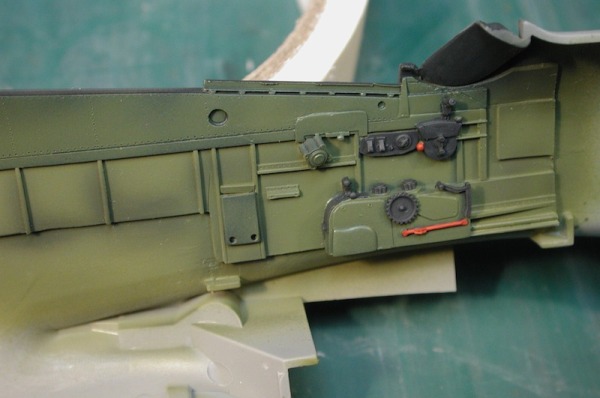 The left (port) fuselage interior has had base painting completed. Base color is Mr Color Interior Green and panels have been hand painted using Vallejo Grey Black.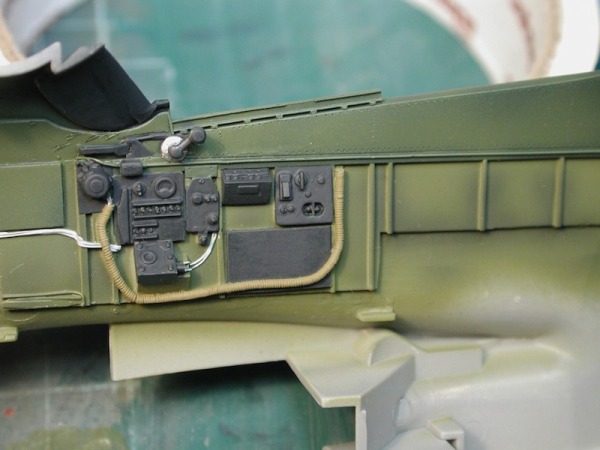 Likewise the right (starboard) fuselage has been painted. Next step will be a Raw Umber oil wash, flat coat, dry-brushing and final detail painting.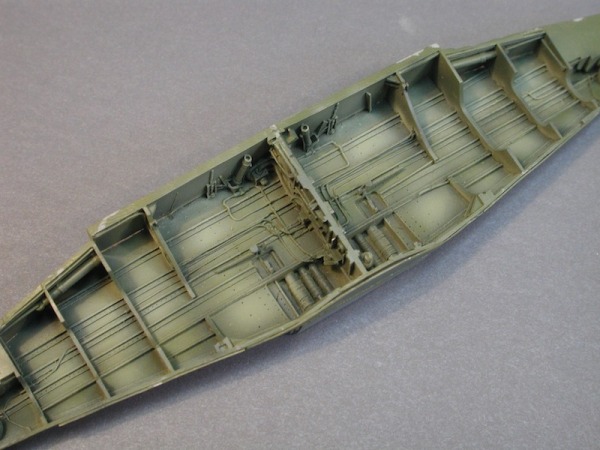 I have been re-reading some old Verlinden books lately, I was inspired to use some shading techniques within the wheel wells. Here I have applied the base Interior Green (Mr Color 351 – Zinc Chromate FS34151) coat, followed by darkened shade in the corners and lightened shades in the centre of larger panels. I hope it will add some visual depth and interest to the area.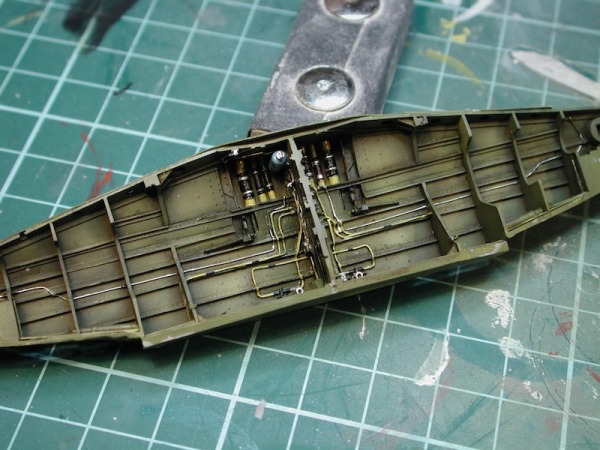 Detail painting and oil washes (Raw Umber) have been applied to the wheel well. Next step is to glue this guy into the wing.