Decals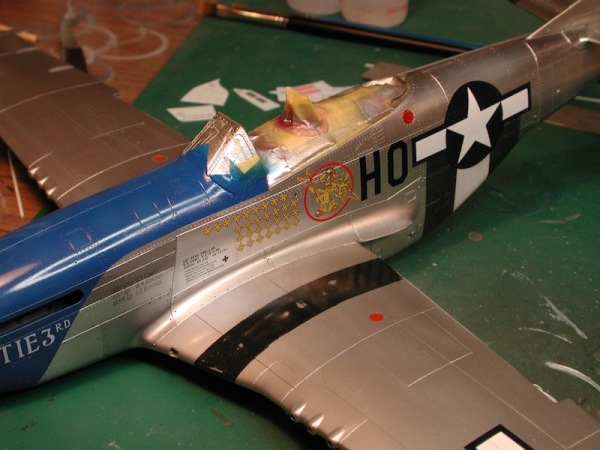 Following some minor detail painting (fuel filler caps etc), we are ready for decals. As the Kagero decal sheet does not provide any national insignia (stars and bars in this case), these were taken from the kit decals sheet. Luckily Dragon did this one thing correctly by having the decal sheet printed by Cartograf.
The specific markings for Petie 3rd (kill markings, Sqn badge etc) came from the Kagero sheet. I will say that these decals are perhaps the thinnest I have ever used and went on beautifully. I even cut out the ID codes on the fuselage (removing all excess carrier film in and between the letters "HO") and they still responded well to Micro Set and Micro Sol.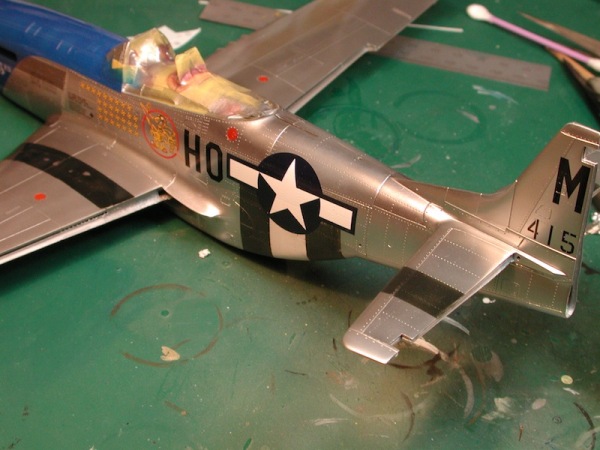 A wash!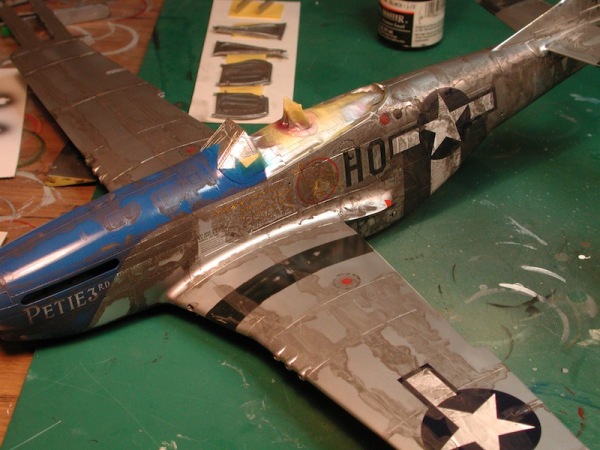 Another light coat of Future over the decals to seal them, and it was time for a panel wash. I started with my usual Testors Model Master Burnt Umber, but decided halfway through that I wanted it darker. I added some Interior Black and liberally applied to the wash to the surface of the model. Left overnight, the excess was removed with a soft cloth dipped in white spirit and where the wash had not taken correctly, repairs and touch ups were handled.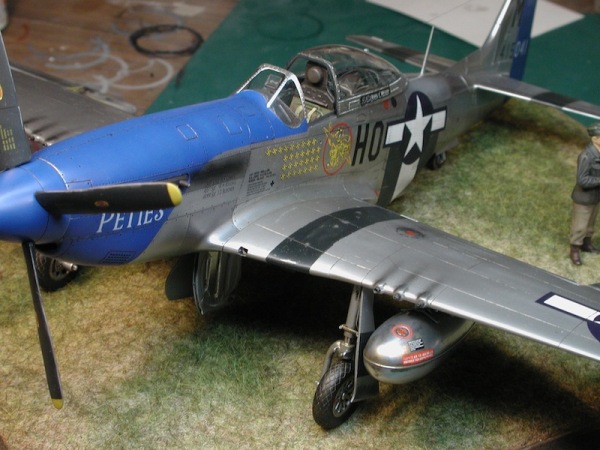 And so, this build comes to an end. Weathering details like gun stains, exhaust stains were added with the airbrush and final assembly of undercarriage, drop tanks etc took place.