Nearly there with the cockpit!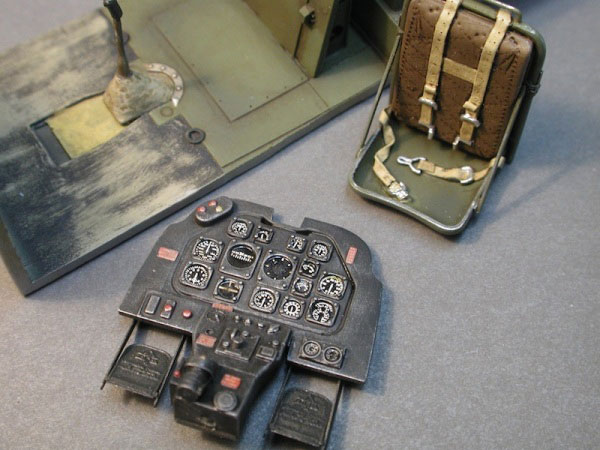 Here we see the almost completed panel and seat. The buckles on the seat have now been painted metallic and I believe leaving them to the end (after flat coating etc) was the right decision. Much of the hand painted silver metal on this model has been done with something new I discovered recently. "Artist Ink" comes in many interesting colours (including silver) and can be brush painted and washed out in water (at least the acrylic version).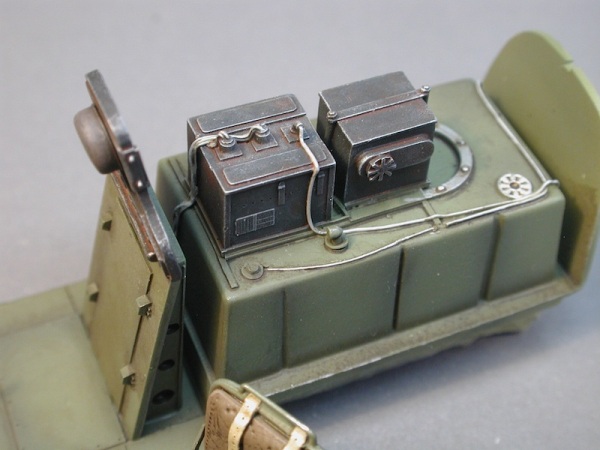 The radio stack behind the seat will be quite visible thru the canopy on the finished model so it's well worth the effort in detailing and weathering this section. A light wash of Raw Sienna oil paint on black items helps to highlight the very nice detail on the Aires resin. Final subtle dry-brushing with Model Master Silver enamel gives the whole thing a feeling of war weariness.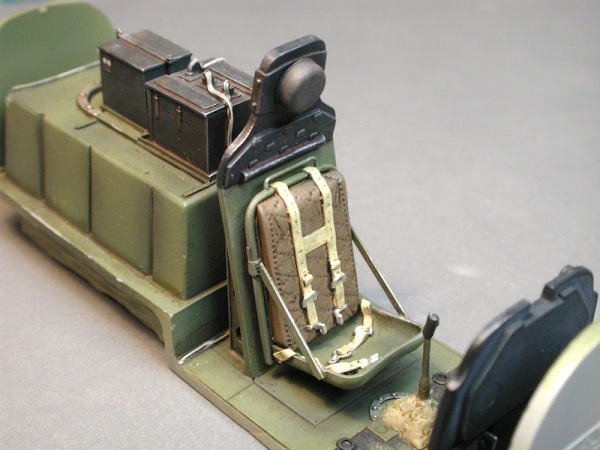 The CMK seat has now been attached (using super glue).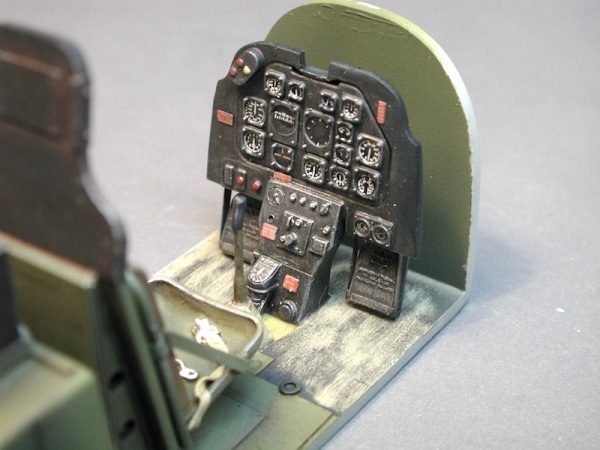 The instrument panel now attached to the cockpit floor, with the control stick (Aires resin). It's finally starting to the feel like a P-51 :)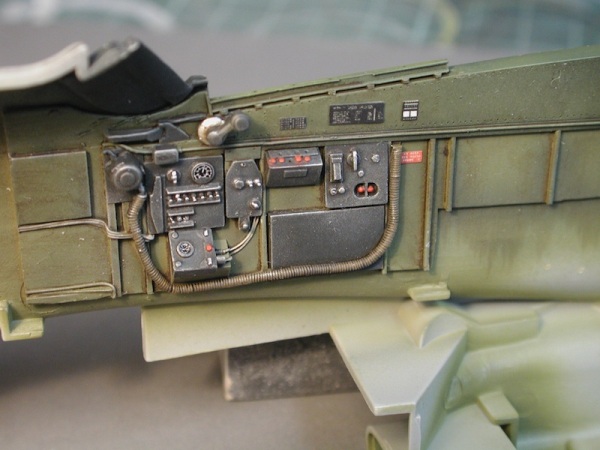 Of course the sidewalls have been worked on as well as the tub. The P-51 cockpit is not overly colourful, but careful detail painting (and good reference) helps to bring out the excellent detail provided by Aires.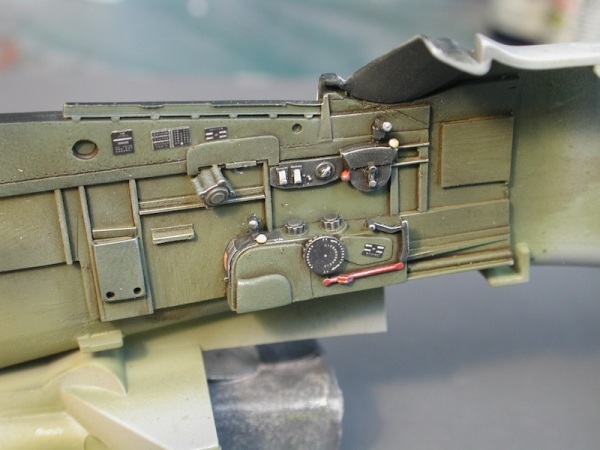 I'm very happy with how the PE placards have blended with the sidewalls. Not really sure how much of this work will be seen or appreciated once I join the fuselage. Just as well I took all these photos now :) I'm quite pleased with Raw Umber as the base wash for Interior Green cockpits. It seems to help lift the detail without overly affecting the color tint.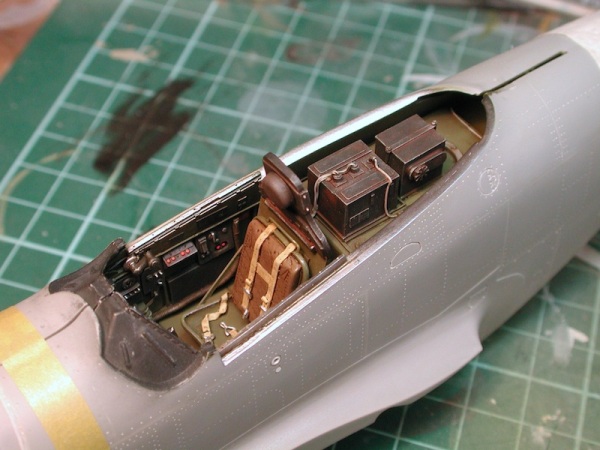 While the instrument panel glue was drying, the whole assembly was placed in the fuselage to ensure the alignment was correct. As you can see, much of the detail is hidden, but then we all know that's going to happen with most models; it's part of the hobby to get it right anyway.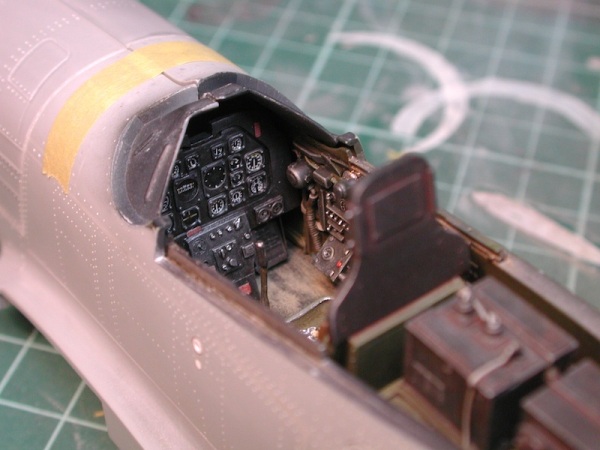 I'm generally happy with the level of weathering I have achieved for this cockpit. I wanted tired, not worn out. It looks like a cockpit that is lived in. Also the choice of plastic instrument panel over PE was the right one.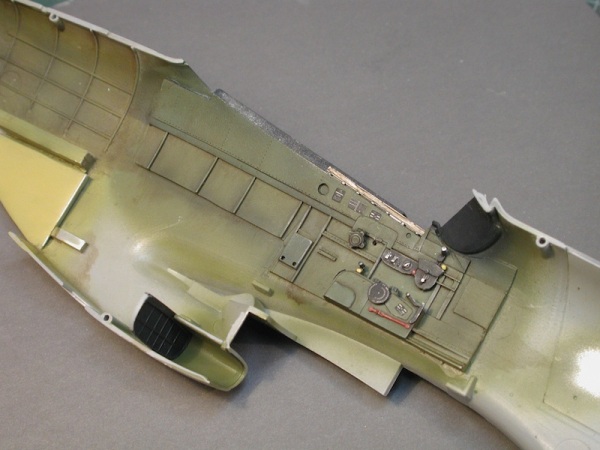 As I am getting close to being able to join the fuselage, some other interior items needed attention. The main intake and radiator outlet have been painted Interior Green and Yellow respectively.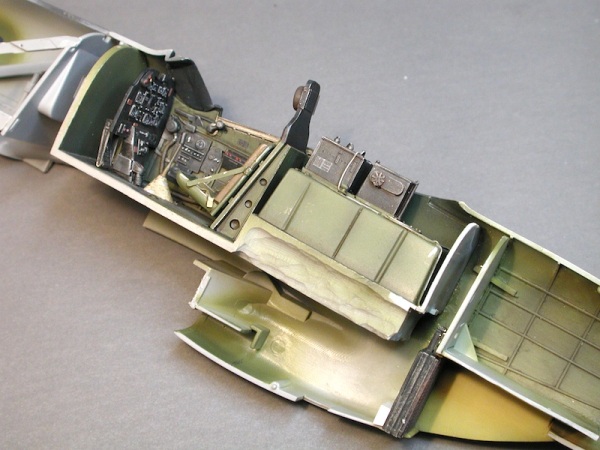 A clear shot of the starboard fuselage interior. Note that the radiator has been attached already and the interior areas painted in their appropriate colours.