Back to the cockpit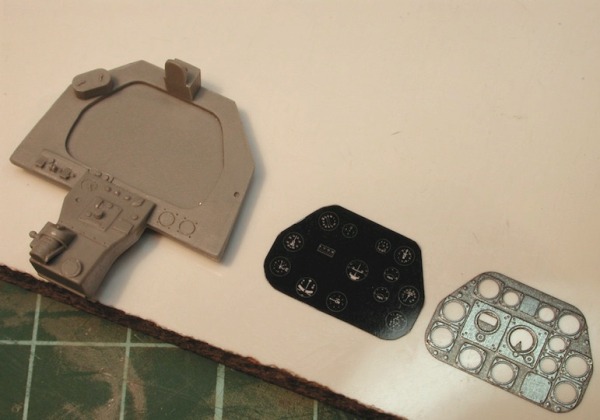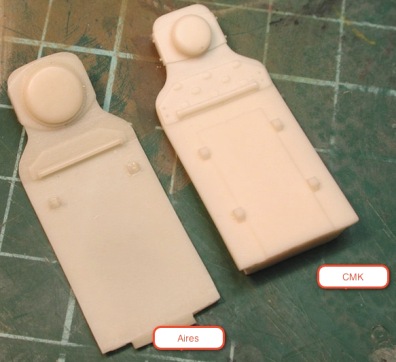 Turning my attention to the cockpit, I had initially decided to use the Aires instrument panel and photo-etch instruments. Above we see the 3 parts needed to make up the whole panel. I have to confess that I have gone completely off PE for raised detail like the instrument panel bezels as I find it too shallow.
Recently CMK have started to release a series of cockpit parts for the Dragon kit. As I also do not like photo-etch seatbelts, I purchased the CMK seat (and back plate) as they had the seatbelts moulded on. Of course the Aires cockpit comes with seat already and backing plate. This picture to the right is interesting in that it shows how much two after market manufacturers can differ. I choose the CMK back plate as I think it looks more accurate than the Aires one.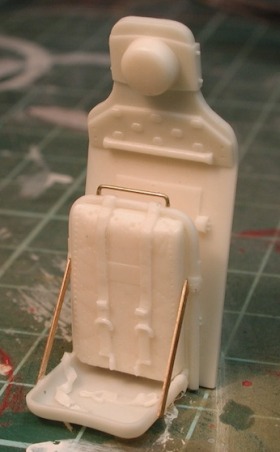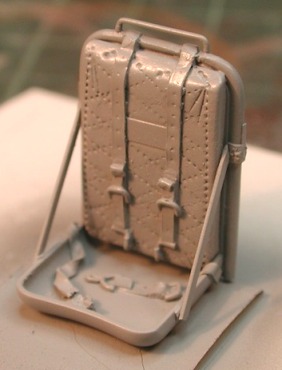 The CMK seat and backing plate ready for a coat of primer. Note the small details added from brass rod and strip on the seat.
With a coat of grey primer, the detail of the CMK resin seat begins to show thru. With detail painting and washing I think this seat will look superior to the Aires one with PE belts.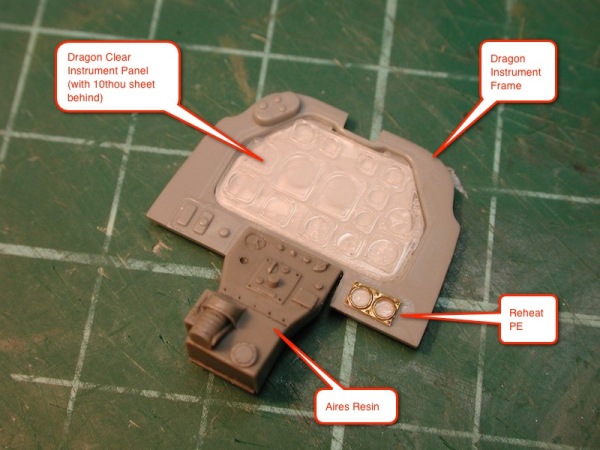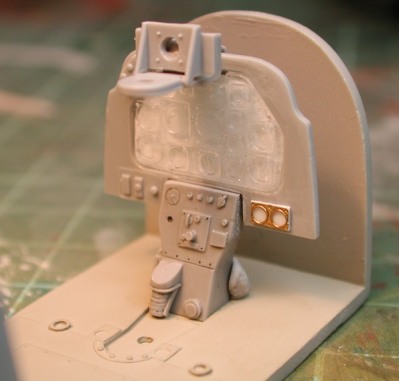 After a re-think on how I would tackle the instrument panel, I decided that I liked the kit panel and the Aires Resin stack underneath. Using a new blade I carefully cut the resin and kit parts and re-married the bits I wanted as shown here. The Dragon kit provides Cartograf decals for the instrument dials so they should look fine.
A quick dry-fit into the resin tub. Here we can also see the kit support frame for the gun sight.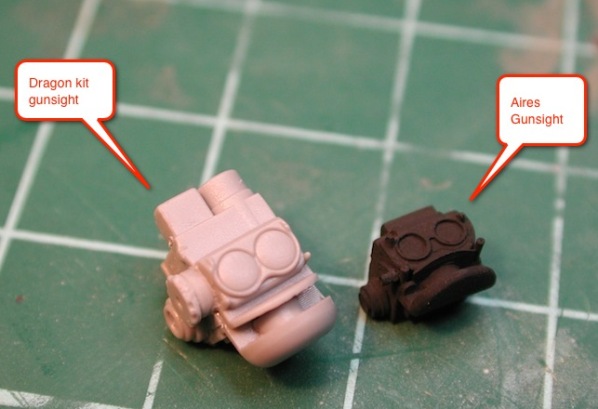 Speaking of gun sights, notice the major difference between the Aires and Dragon K-14A gun sights. I think I will be using the kit one.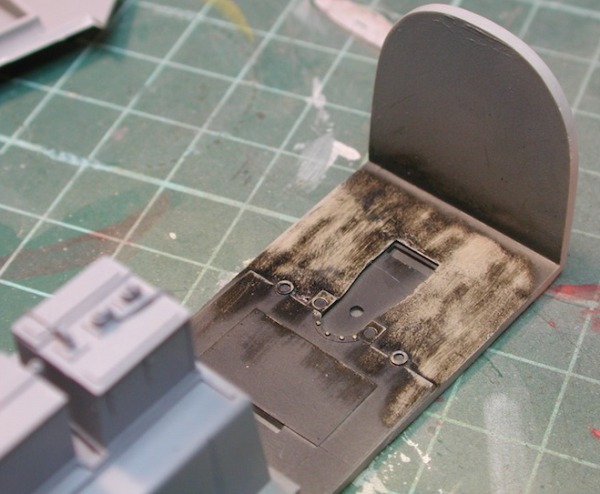 Another distinctive feature of the P-51 was the use of plywood for the cockpit floor (presumably as a weight saving measure?). Most photos I have seen of war weary Mustangs show a black painted floor with wood showing through the abraded paint. I have attempted to re-produce this effect by applying a coat of XF-57 Buff, then a clear coat of Future and finally a very light coat of black. As the black paint was drying I used a cotton bud with some thinners and gently wiped it over the black to remove it. I believe that once the other weathering etc is done, this should look about right.