Preparing to tackle the panel lines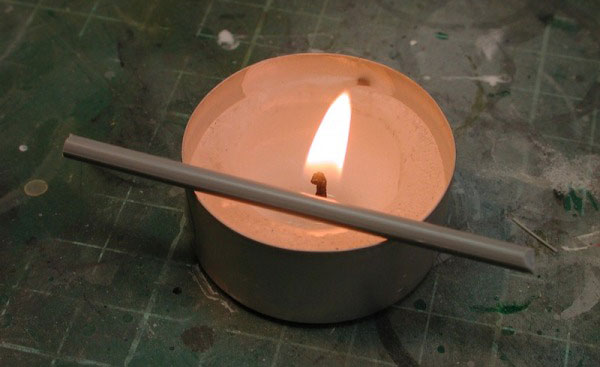 Preparing to tackle the panel lines, I have decided to use some stretched sprue (there's a good HD video demo in your Techniques Bank on making this if you want a steer). I intend to re-scribe the panel lines exactly where they are now, so need the best material into which to scribe. Rather than some sort of filler or super glue, I think that the actual kit plastic (from the surplus sprues) will be the best bet. A simple naked flame works best for heating and softening the sprue in readiness for stretching.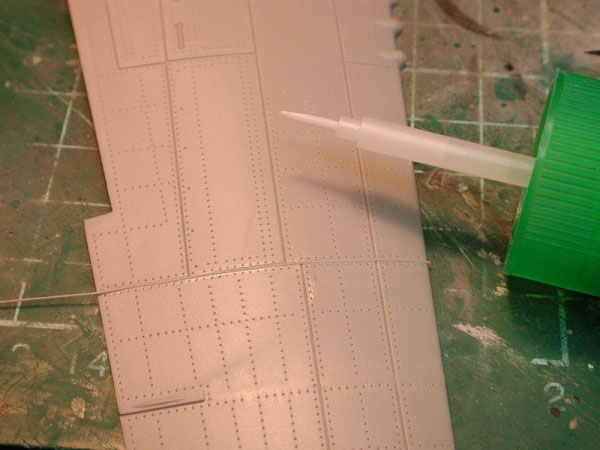 Here we see the stretched sprue being laid into the panel lines. Tamiya Thin Liquid glue is generously applied along the sprue and once it softens I use a toothpick or knife blade to work it further down into the panel line.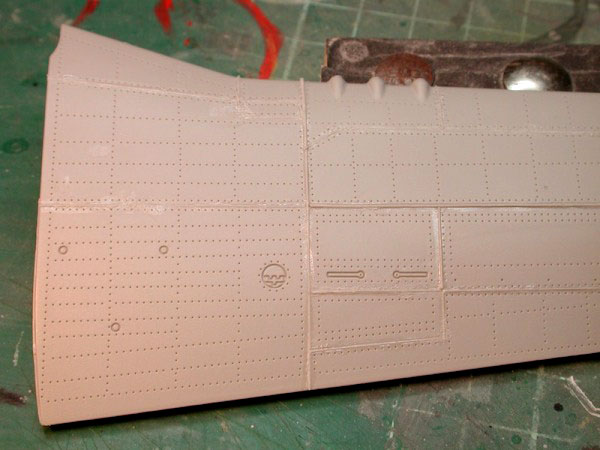 After a few minutes, the panel lines on the wing are complete; I plan to leave this dry for at least several days to ensure it is hard enough for scribing.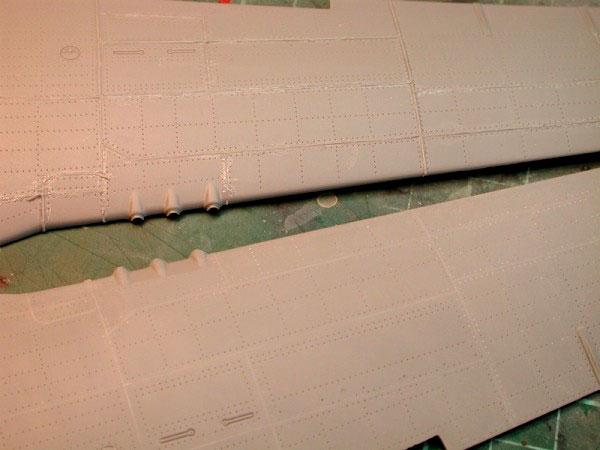 Here we see the closest wing has had the first round of sanding done. The stretched sprue seems to have worked as I hoped and now the surface is level. To address the surface roughness and significantly reduce the depth of the rivets, I have started sanding with a very coarse grade of wet n dry (280). Successive sanding with finer grades of paper will hopefully deliver a final surface that once primed will be ready for application of Alclad paints.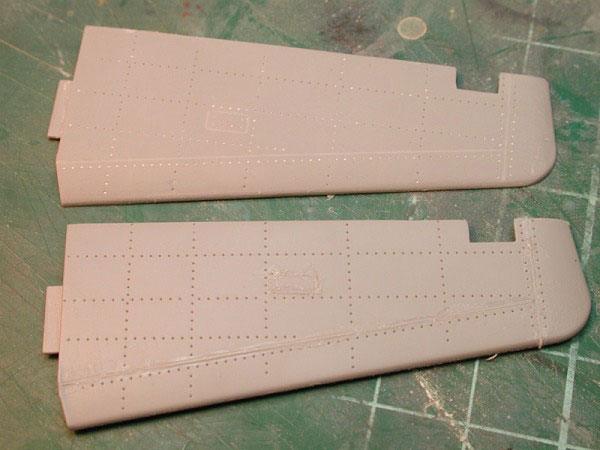 All surfaces that have panel lines and rivets will get the sprue and sanding treatment. Here we see the two horizontal tail parts (minus elevators). One sanded level, the other yet to be done.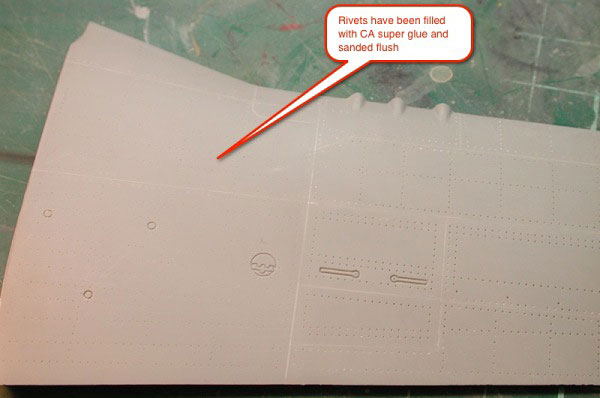 Wishing to determine the best solution for filling all those rivet holes, I took both wings and used two different fillers on each ones inner panel. On this one, I used super glue and on the other Tamiya Basic putty. I have not yet decided which method I will use for the remainder of the wings.
Clear parts?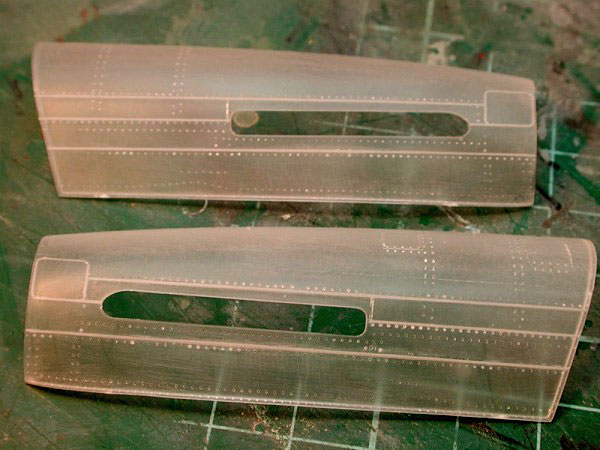 Dragon provides the engine covers as clear parts. I have no desire to display this model with see-thru panels. The panel lines here also need to be dealt with and have been filled with the same stretched sprue and roughly sanded down.