Gunsight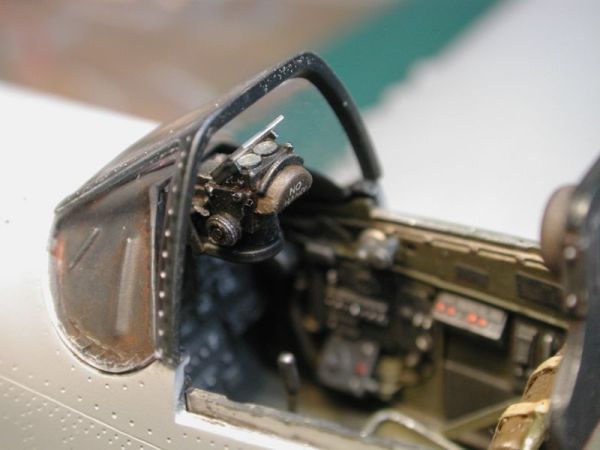 The very last item in the cockpit that needed fitting prior to the windshield was the K-14a gyro gunsight and its mount. I had earlier decided to use the kit gunsight, however after more research realised it was considerably over scale. During the duration of this build I have obtained some AMS Resin 1:32 K-14 gunsights and these look very nice. The gunsight was painted up, the reflector glass added from clear sheet plastic and the "No Hand" decal scavenged from the spares box (I noticed that Tamiya give you this decal in their kit. Nice one).
More on the cockpit and canopy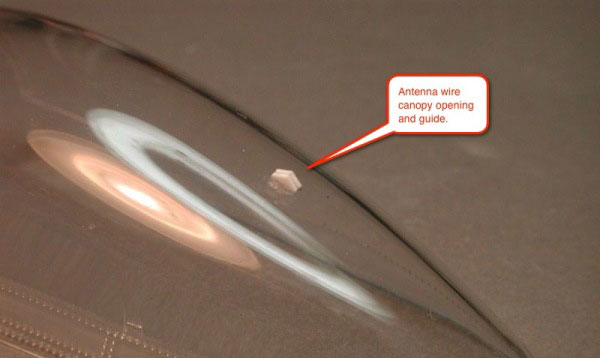 Whilst working around the cockpit, another task on the list was to add the antenna wire access hole and guide in the top of the canopy. This required a delicate touch as it involved drilling two 12 thou holes in the top of the canopy. I was going to leave it at that, but decided it looked odd without the guide rails that border the hole. These were crafted from 10×30 thou card and glued on with PVA glue.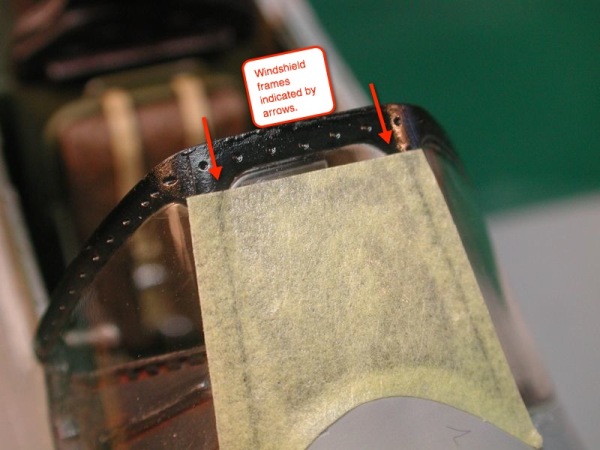 I have not previously been a user of pre-cut canopy masks and decided to give the Eduard one a try for this model. Well I don't know what the problem was, but as you can see here the mask did not even go close to fitting the model. I thought I must have purchased the wrong mask, but after double checking decided I had the mask designed for the Dragon 1:32 P-51D. What gives, I don't know… Maybe they designed the mask based on a test shot of the kit??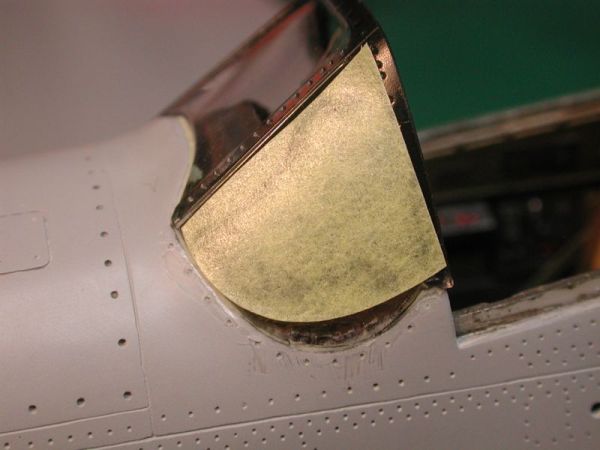 Another shot of how poorly the Eduard mask fitted the Dragon kit. After this experience, I am not likely to fork out money for these masks in the future.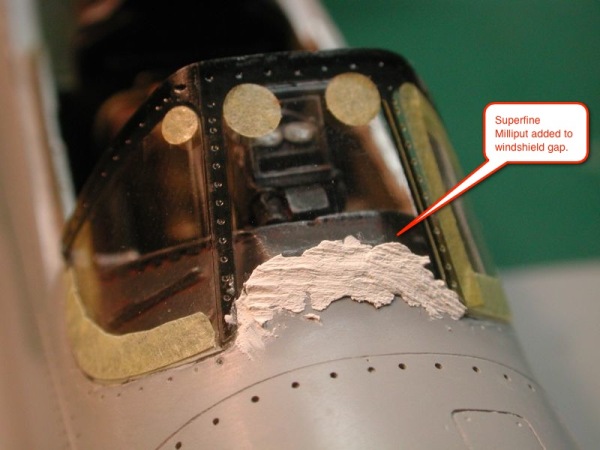 I was able to get the windshield to fit the kit fairly well. This is one area that other modellers who have tackled this kit have had major problems with. As I did not want to have to sand, polish and buff the join here, I opted to fill the small visible gaps between the fuselage and glass using Milliput (a two-part epoxy putty that does not attack styrene plastic). This photo shows how I have roughly applied the Milliput to the area to be filled.


After careful smoothing using cotton buds dipped in water, the Milliput is removed with no residue left on the clear parts. Now, the end result here is not perfect, but adequate and a lot less effort than proper sanding etc.