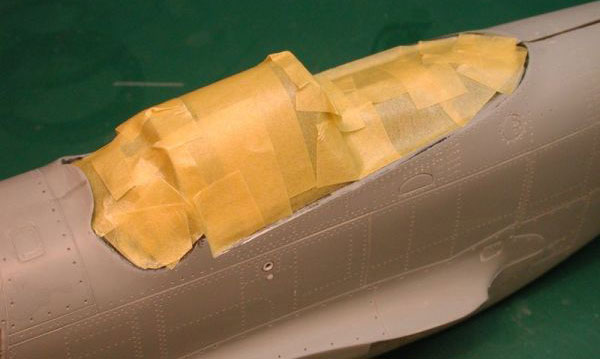 With the surface and seam work complete on fuselage, it's time to apply a coat of primer to check for fix-up areas. The windshield has not been added yet, so a rough masking of the cockpit is needed to keep excess primer out.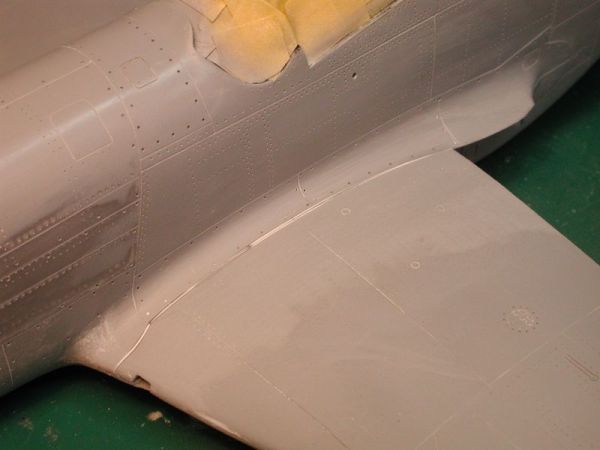 The wing to fuselage join proved to be more trouble than I had hoped. Despite my pre-work with plastic card, in the end I filled the join with super glue, sanded it back and re-scribed the join line. In the process, some wing and fuselage fillet detail was lost and this was fairly tricky to replace once the wing was on (scribers don't like corners much).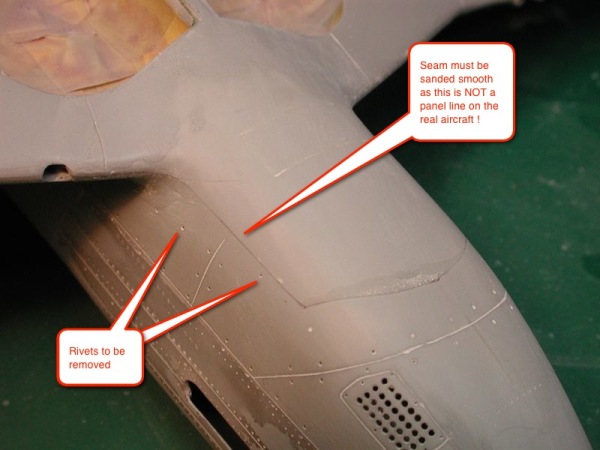 Another area of Dragon "fictional" panel and fastener details is around the lower nose area. Dragon would have you use the seam line as a panel line, which is just plain wrong. Here we see the seam and incorrect rivet/fastener details being filled and sanded.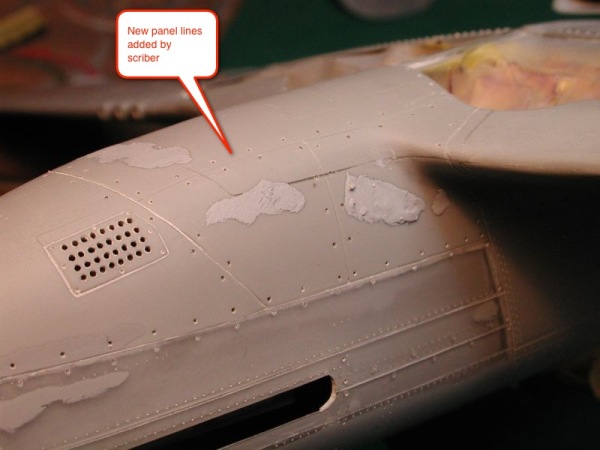 Once the seams have been sanded and removed, new panel lines and DSUS fasteners must be added. Any half decent line drawing of a P-51 can be used as a reference for this work; again more sloppy work from Dragon.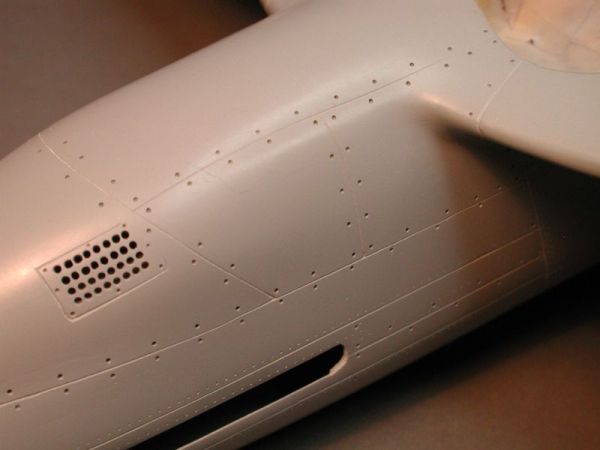 The final result under a coat of primer. This is not hard work, just attention to detail really.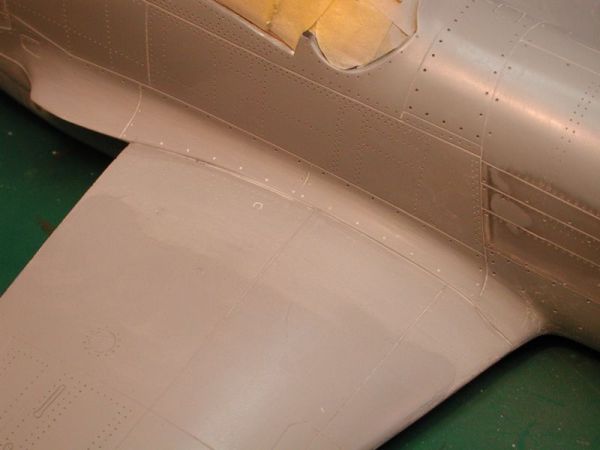 The starboard wing root has been sanded back and the join panel line re-scribed. The use of super glue for a filler is advised here as you need something that will dry very hard and can be scribed over.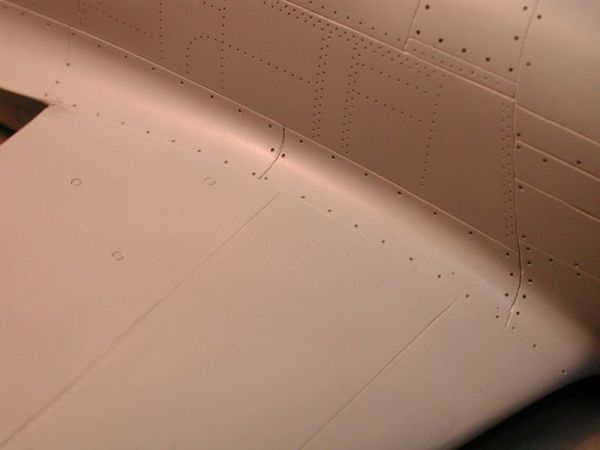 As elsewhere, grey primer is used to check the result. A couple of minor glitches visible here that need to be cleaned up.