Wheel wells fix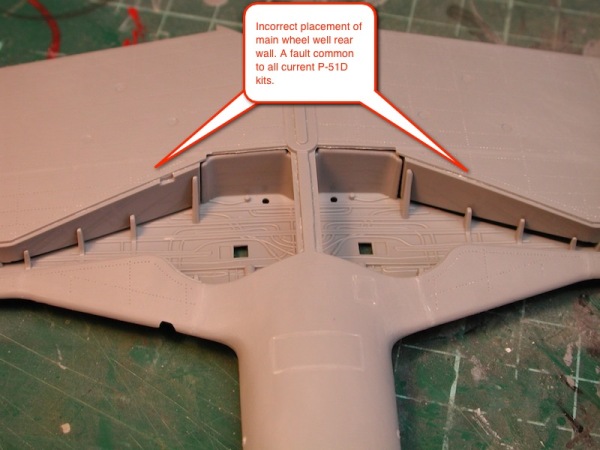 One main issue that had come up time and time again as I surfed the web was the incorrect position of the interior walls of main wheel wells. All kits manufacturers (including Tamiya in 1:48) have incorrectly placed the rear of the main wheel well along the edge of the door openings. In fact the rear of the wells is along the wing main spar which sits some way aft of the door openings.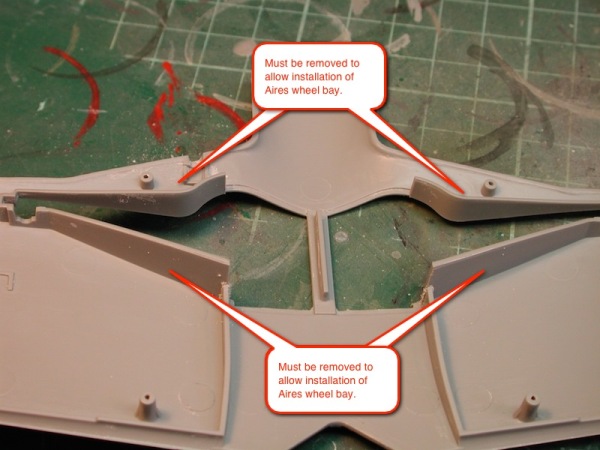 Again, Aires has come to the rescue with a resin replacement (for the Trumpeter kit). Adding to my growing order with Hannants (Aires 2092 P-5D Mustang Wheel Well & Doors), I knew some surgery was going to be required to get this one to fit. The Aires set also comes with replacement main gear doors, which was a bonus as the Dragon kit has problems in this area to (more on that later).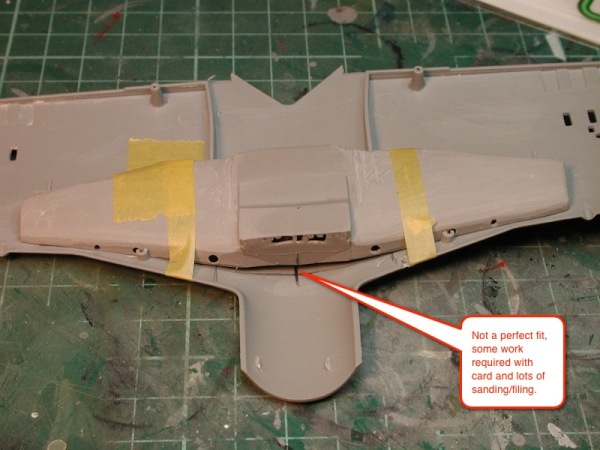 Unlike the cockpit, the wheel well required a lot of trimming, sanding, correcting and forcing to get a reasonable fit. In some places I removed so much resin in an effort to thin it down that it became translucent and incredibly fragile.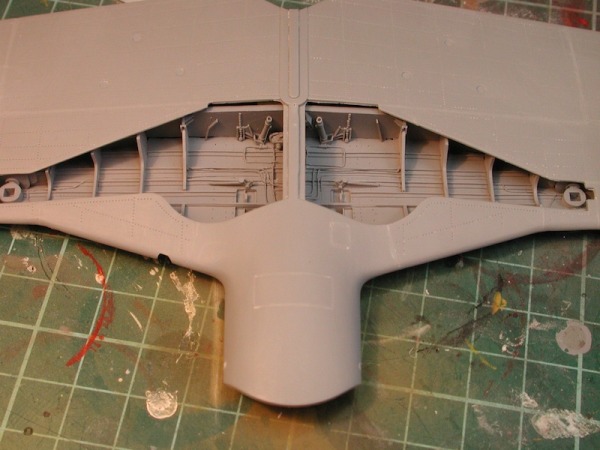 The final result was worth the extra effort and cost. You can see here what I mean about the correct location of the rear wall of the well. More work will be required once I get to the main landing gear struts as the Trumpeter mounting method (see the square holes) is completely different to the Dragon method.