Getting ready to close the fuselage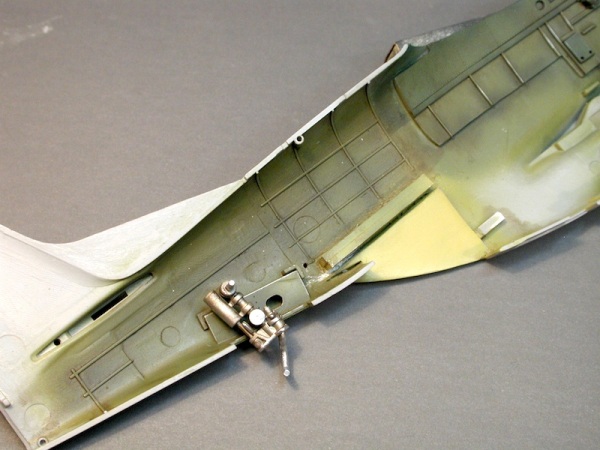 Much to my annoyance, Dragon has designed the tail wheel to be attached prior to closing the fuselage. This means it will be protruding during the entire build and I am confident that I will manage to break it off at least once.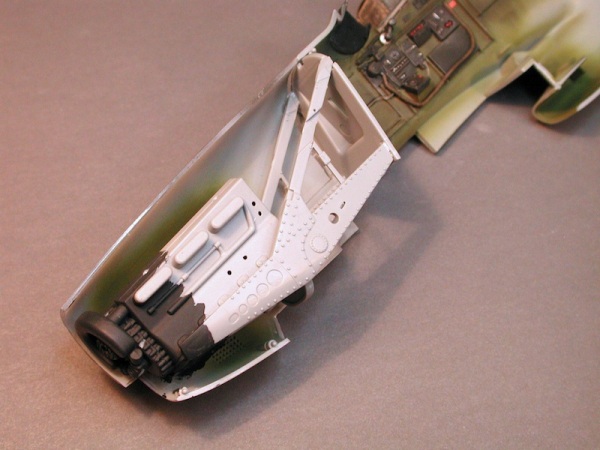 The engine and mounting chassis will be glued in at this point. This item is only needed to give me something to attach the exhausts and prop spinner to.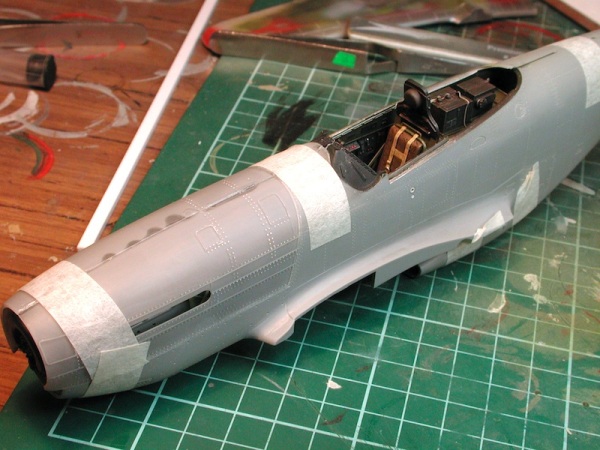 So after double and triple checking everything, it's time for some glue. The fit is actually very good and the tape is really only there to be sure.


A view from the bottom. Some interesting seam sanding challenges lie ahead here I am sure.
Wings and those wheel bays!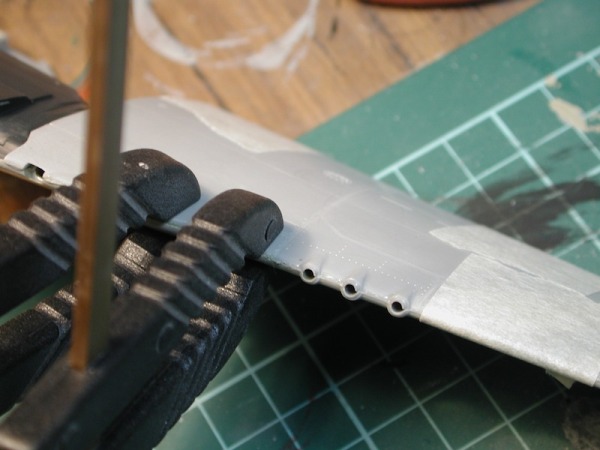 With the fuselage drying, it's time to get those wings stuck together as well. The fit was definitely affected by the use of the Aires resin wheel well and here you can see I had to use to clamps to "convince" everything to place nicely!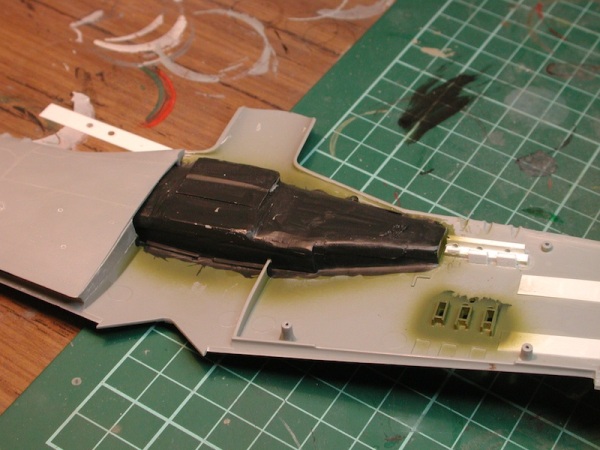 A shot of the wheel bay (coated in black to hide the fact that in sections it has sanded so thin so as to be translucent☹).
Signalling lights were fitted to the wing tip of all Mustangs. Tamiya clear paints were used to provide the three colours prior to gluing into the wing interior.