Improving those legs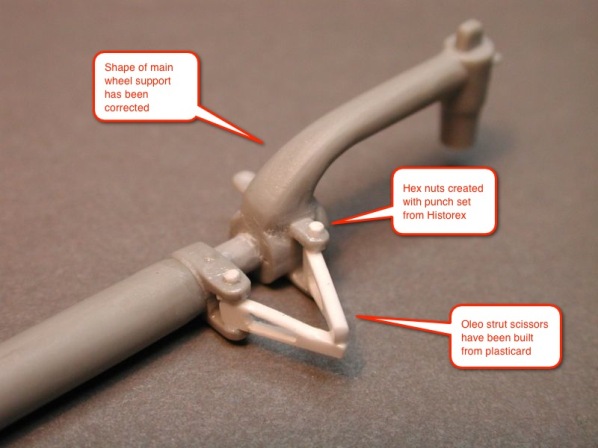 With the wing joined up, I temporarily turned my attention to the main undercarriage. Dragon has done a "reasonable" effort in re-producing the P-51 main struts. As I have a collection of good reference photos, I decided that several items could benefit from extra work.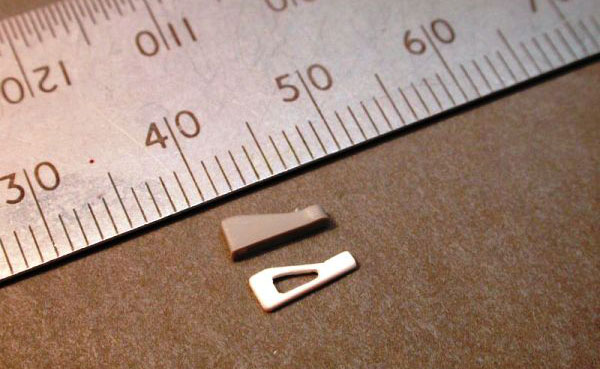 My initial thought was to thin down and hollow out the kit parts for the oleo scissors, but in the end a better result was obtained by building them from scratch using 60×30 thou strip.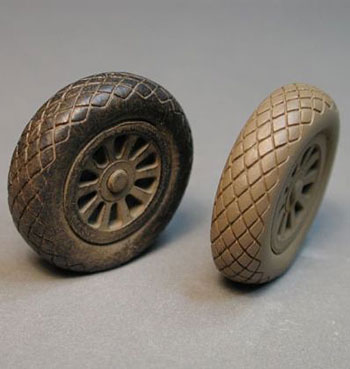 Weathering the wheels
I intend to put this model on a small base with some figures. Looking for some new methods to weather up the wheels I decided to try painting the resin wheels in a muddy (Tamiya Flat Earth) color and then dry brush the black over the top. This way I hope the mud will look more realistic and stay in the tyre tread etc. Not finished yet, but here you can see the idea and progress.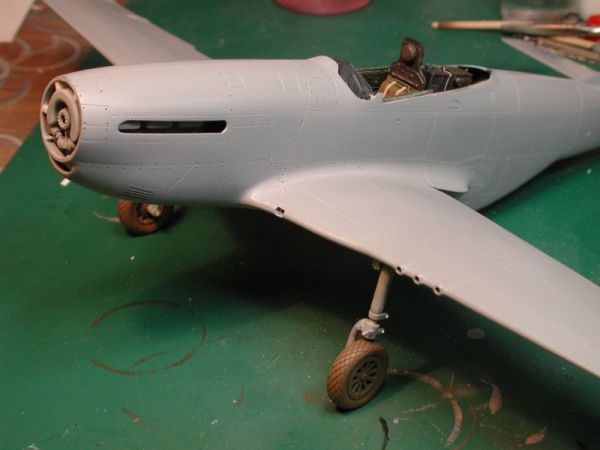 Prior to securing all the undercarriage parts together with glue, I wanted to check the sit of the aircraft and alignment of the wings etc. Glad I did as few minor adjustments resulted.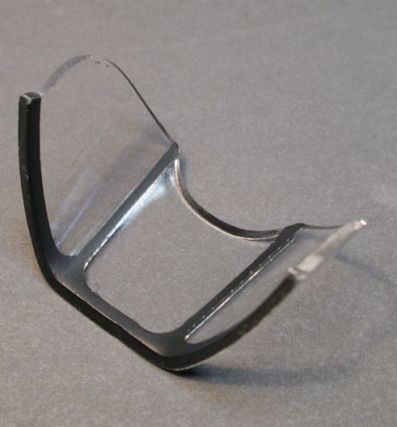 Windscreen
Inching closer to painting, it was now time to attach the windshield. Before I could do that, the interior framing had to be painted. As usual I hand masked up the interior, airbrushed a coat of Tamiya Nato Black.