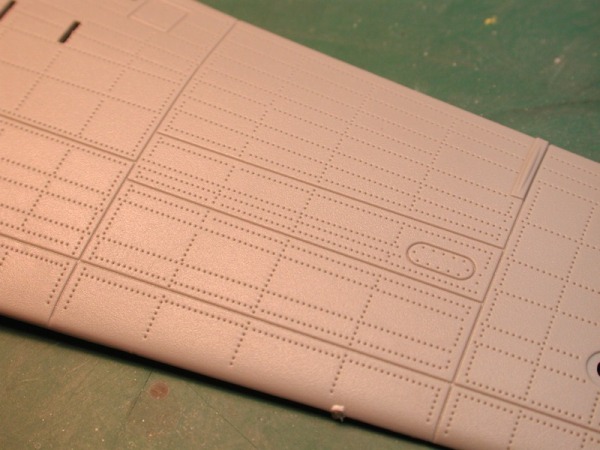 The most obvious issue upon first inspection of the kit main parts are the rough surface finish and over stated detail. As this photo shows, there are 3 problems that I need to attend to.
Over scale panel lines
Excessive and over sized rivet detail
Rough surface finish (like an orange skin)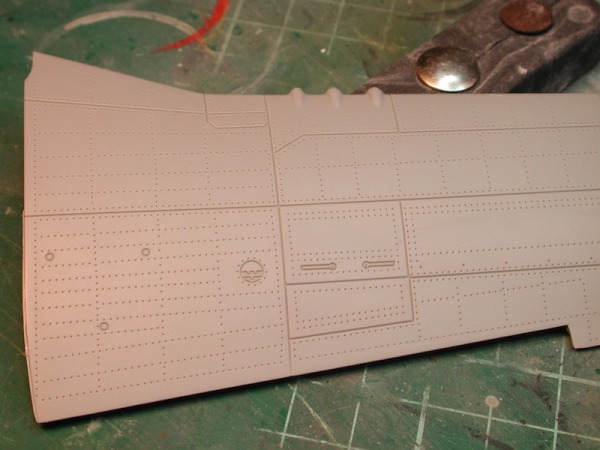 From my research, the panel lines are generally in the correct position. The rivet detail on the wings is a subject for much debate. I have decided that all the Dragon provided rivets on both top and bottom will be removed (sanded and filled). Selected rivets will be re-created.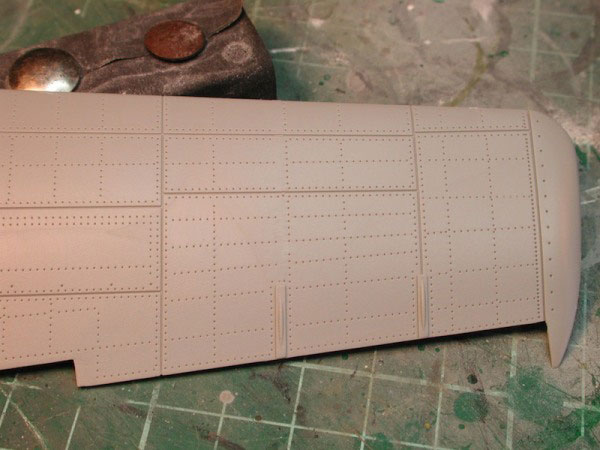 The Mustang employs what is called a "laminar flow wing". To improve the flow of the air over the wing, at the factory, all Mustangs had putty applied to the wing surfaces and sanded smooth. This resulted in even the flush rivets being rendered virtually invisible. Several excellent restored Mustangs (e.g. Duxford, England) clearly show the smooth finish of the wing. Once puttied, the wing was primed and painted silver. It was not natural metal like the fuselage and tail. Here we see the outer starboard wing with the myriad of rivets. Mustangs employed flush rivets so even if they were not covered with putty, they would never be as pronounced as shown here.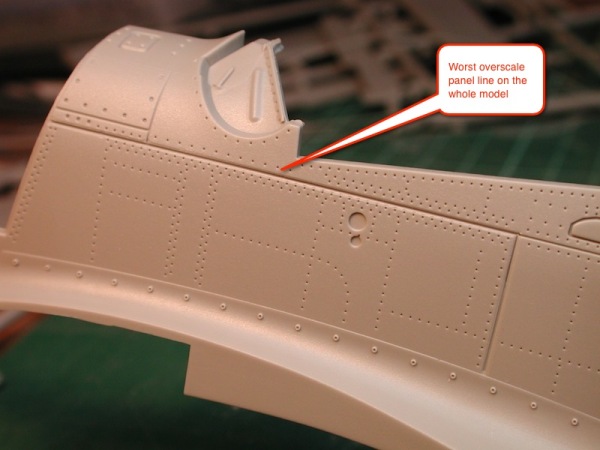 The kit fuselage suffers the same panel line problems (too wide, too deep) as the wing. Looking closely you can see the rough surface finish which seems to be becoming more common on kits these days. I have noticed this mainly from the Chinese kit manufacturers.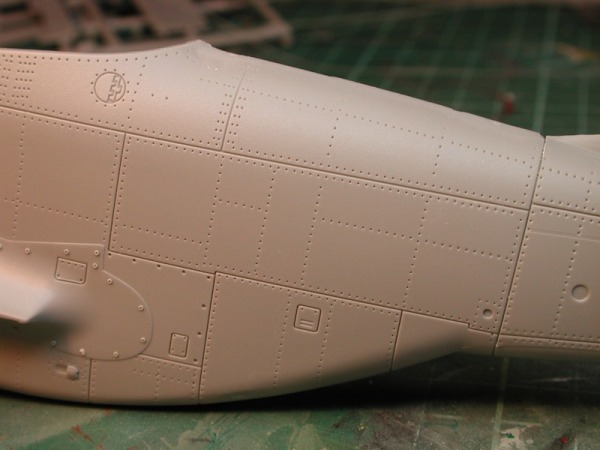 The panel lines on the rear fuselage seem to be more to scale and access panels etc seem to be accurate. As I get closer to working on this area I will consult more photos and drawings to see what else needs attention.