Some careful work with a new knife blade and this area is together looking much better and much worse. Plastic sheet will now be used to "skin" the side and top of this cut-out section under the wing fillet.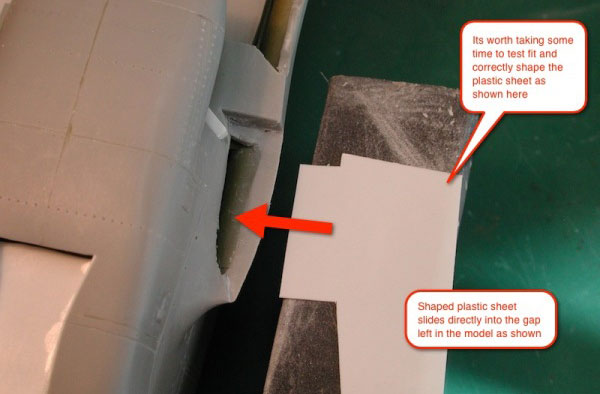 A useful view of the shaped plasticard piece that will be slotted into the fuselage to form the top of the flap cut-out. This white part will slide in to the fuselage, be glued and then trimmed to shape.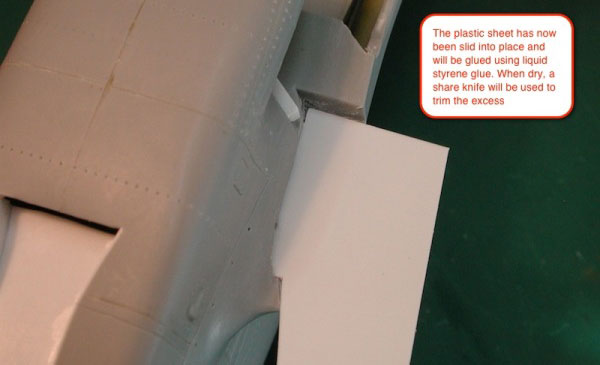 Here we see the same part in place. Taking a few minutes to work out the most effective way to solve a problem can save you hours of time in the long run.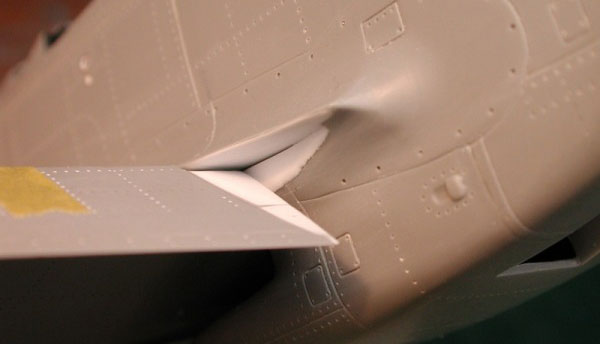 Here was see a good shot of the finished modification. The wing root has been reshaped to accommodate the reconstructed flap and the flap itself built up to its correct shape as well. I can see no reason why Dragon could not have gotten this right in the first place.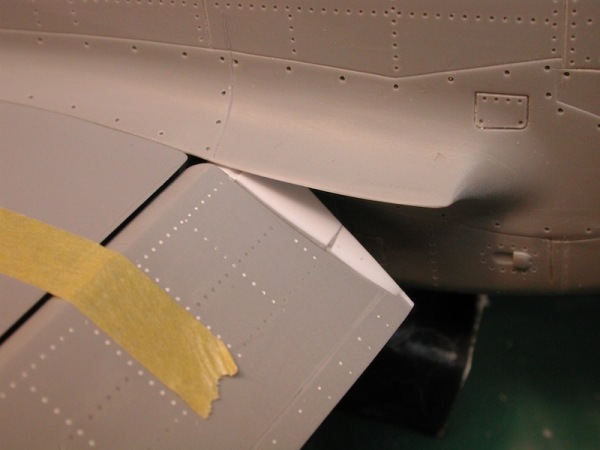 A shot from above clearly showing the corrected flap and the much improved lip of the wing root fillet.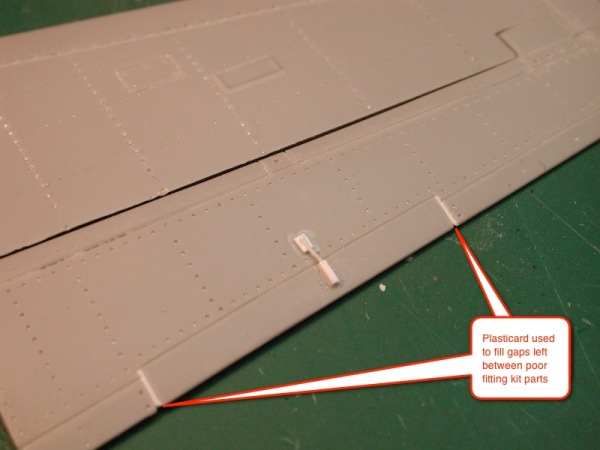 Turning my attention next to all the control surfaces. After re-scribing of the panel lines and re-riveting, it was time to add in some simple details like the trim tab actuators. Here we see the starboard elevator trim tab with a scratchbuilt actuator. 30 x 60 thou strip was used as the basis for the part of the actuator. The actual rod was made from stretched sprue.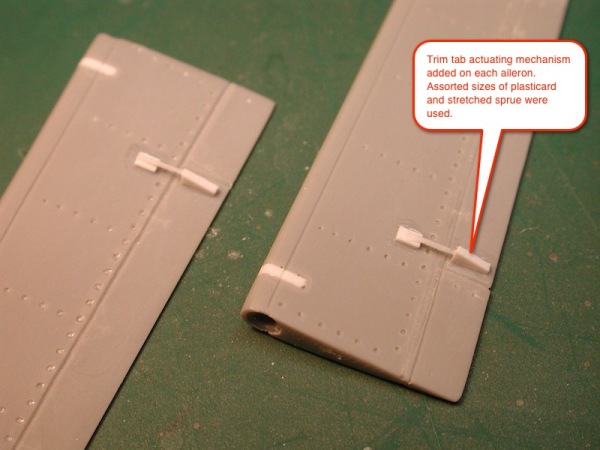 Just like the elevator, the ailerons on each wing have a trim tab. Again actuators have been added from strip and stretched sprue.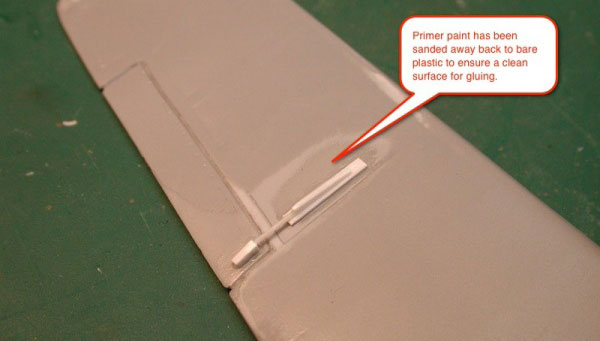 Last, but not least is the rudder trim tab actuator. This one is noticeably bigger than the others. Notice that I have lightly sanded away the primer paint to ensure a solid bond with the liquid styrene glue.