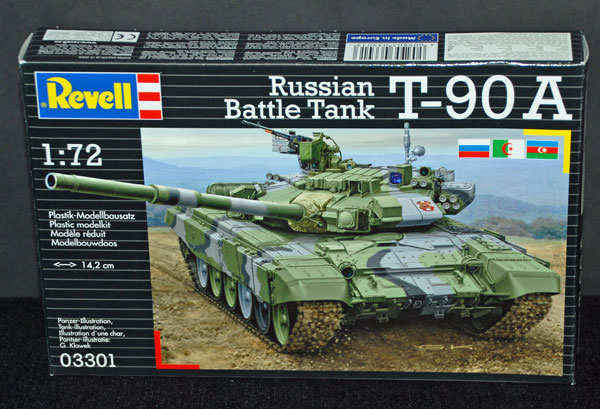 Review by Geoff Coughlin (Jul 2014)
Our thanks to Revell for supplying our review sample. Revell model kits are available from all good toy and model retailers. For details visit www.revell.de/en, @RevellGermany or facebook.com/Revell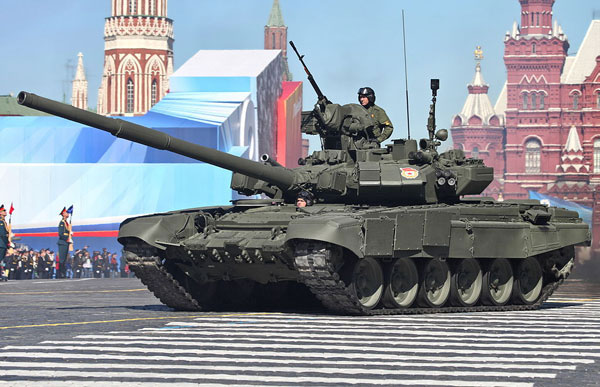 Caption: Photo courtesy of: http://vitalykuzmin.net Основной боевой танк Т-90А (T-90A main battle tank)
A little bit of inspiration here…

Check out the 'flying-firing' capability at around 3.25 on this incredible footage:

Background
The T-90 is currently the most modern Russian Battle Tank. Developed on the basis of the T-72, it has been in production since 1992. The typical low silhouette of Russian tanks reduces the size of the target area. Due to the fully stabilized 125 mm smooth-bore gun, the T-90 can successfully engage enemy combat vehicles at up to 1,000 meters range. The gun can also fire laser-guided missiles.
The T-90 appears in the standard version with a cast turret. The kit also provides the opportunity to configure both the T-90K (Command Tank) and T-90S (Export version, India amongst others) using the additional parts included.
The T-90A is the Russian army version with welded turret, V-92S2 engine and ESSA thermal viewer. Sometimes called T-90 Vladimir.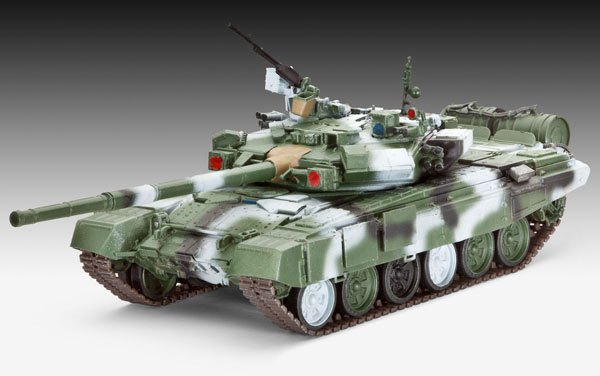 Initial assessment
There are several other reviews of 1:72 Revell armour subjects in Here Now, including the first version of this kit released in 2013 (here). We're reviewed many others from Revell like the Panzer IV, Challenger and M 2 A2 Bradley? These are all really impressive little kits in this scale and this T-90A is no different.
Moulding quality is to a high standard with very fine levels of detail across the board. You'll see that some of the parts have excess flash around them but nothing too onerous to remove.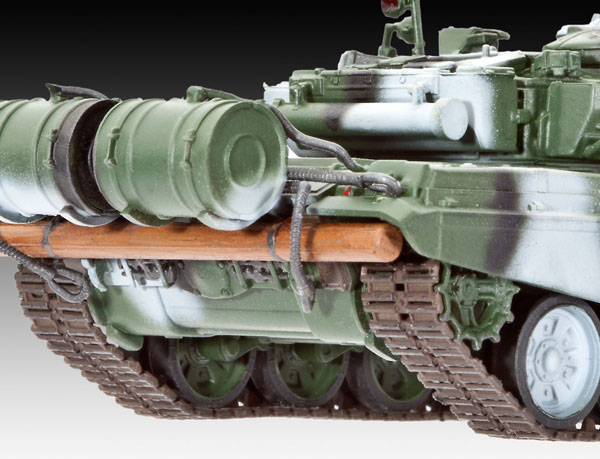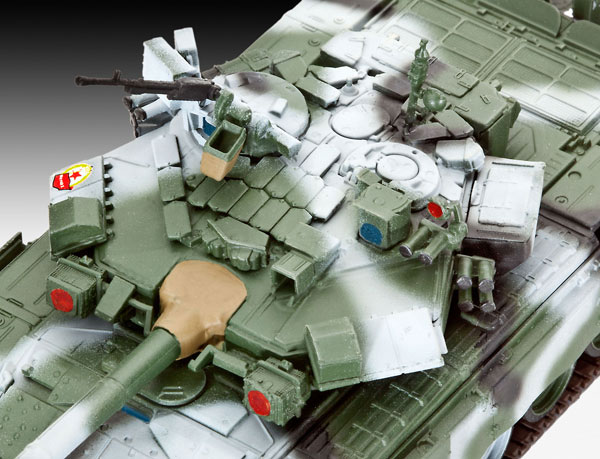 The attached images should speak for themselves and you can decide what you think, especially as armour is probably your area. So I offer a basic insight into this Revell kit that's widely available and this will be good news to all of you that are interested in armour modelling in this scale.