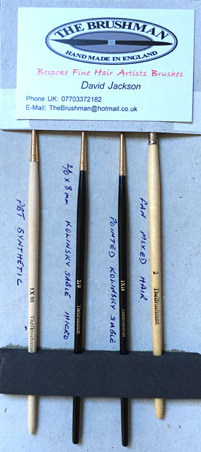 Contact David direct at: TheBrushman@hotmail.co.uk
I recently had the opportunity to meet David and I have to say, here is a man who truly knows pretty much all there is to know about paint brushes. He kindly let me have a sample of the kind of brushes he makes for his clients and they are simply stunning in terms of quality.
Here are a few photos showing the variety of brushes that can be made – only a very small sample as pretty much anything is possible, depending on your needs.
I will be using a couple of David's brushes over the coming months for various tasks and we can see how they go, but I have seen many brushes in my time and these are at the very highest end of the spec.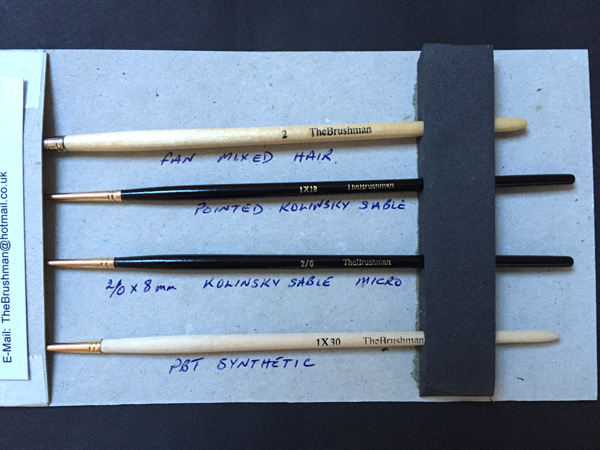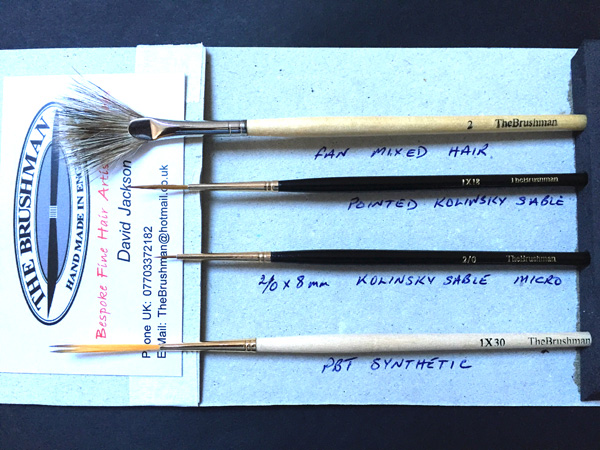 Highly recommended
Geoff C.