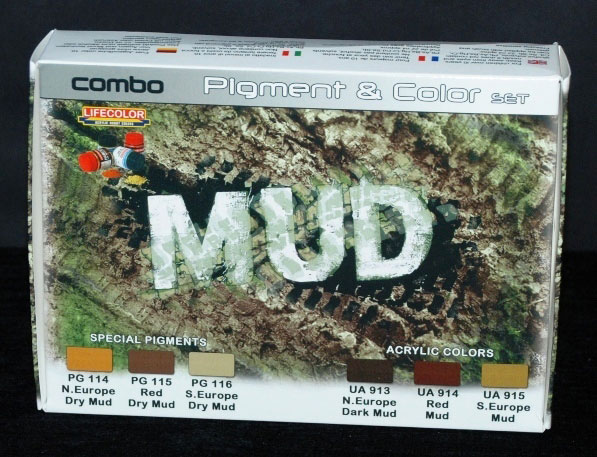 22ml x 6
Ref: LC-SPG05
Price around £20.50 GBP
Review by Geoff Coughlin (Sep 2013)
Our thanks to The Airbrush Company Ltd for supplying the review sample. Get this excellent set here now at: www.airbrushes.com
It seems as though just about everyone is producing pigments and washes at the moment and we are bringing you many of them here in your Tools and Materials area of SMN. Many are getting a road test and over the weeks you will notice several being used in our projects – it's certainly hard to keep up with all the releases!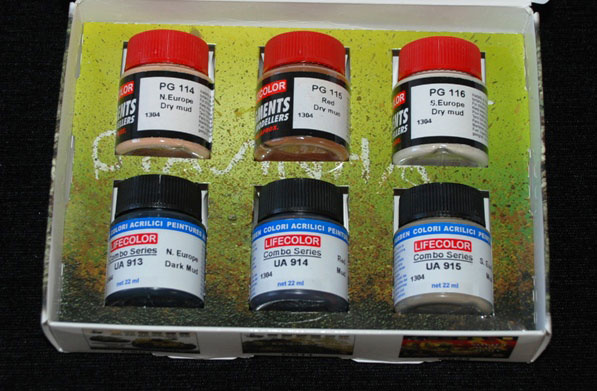 Water soluble acrylic colours for modelling and hobby. Lifecolor is excellent for paint brushing or airbrushing on plastic, resin, metal, vinyl, wood, cloth and ceramic.
The set contains 3 pots of powder pigments and 3 glossy acrylic colours. This set has been developed to simulate dry or wet mud by mixing the colours and pigments together. The Pigments and the colours have been developed to create realistic and harmonious effects.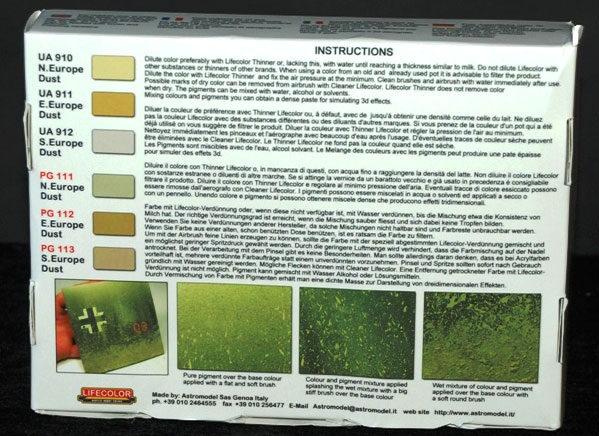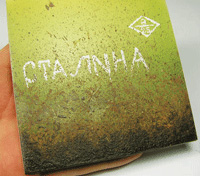 This set includes:
PG 114 Northern Europe Dry Mud – Pigment
PG 115 Red Dry Mud – Pigment
PG 116 Southern Europe Dry Mud – Pigment
UA 913 Northern Europe Dark Mud – Acrylic
UA 914 Red Mud – Acrylic
UA 915 Southern Europe Mud – Acrylic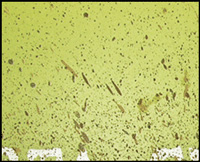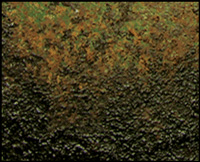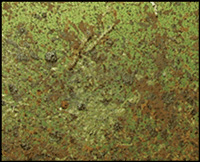 Using Lifecolor Pigments
Lifecolor Pigments can be mixed with water, alcohol or other solvents and turpentine or white spirit for oil paints. Apply the mixture with a brush or an airbrush that has at least a 0.3 needle and nozzle setup due to the thickness of the pigment. You can also apply the pigments with a dry brush obtaining shades of dirt or dust. By mixing colours and pigments you can obtain a dense paste for simulating 3D effects, which can be very useful painting tracks or simulating rust.
Using Lifecolor Acrylics
Clean surfaces to be painted
For airbrushing, dilute the colour to a milky consistency using water or Lifecolor Thinner.
Airbrush at very low pressures. (Iwata airbrushes give the best performance and atomisation at low pressures.)
Apply colour in thin coats with a brush or airbrush
Allow to dry completely between coats
Clean your airbrush with airbrush cleaner and flush through with water.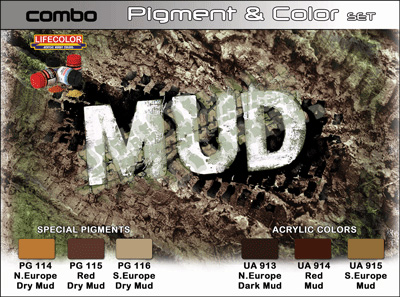 We'll certainly be looking for opportunities to try this set out and so keep an eye on Bill Curtis's armour builds as he is likely to use them first.
Highly Recommended
Geoff C.