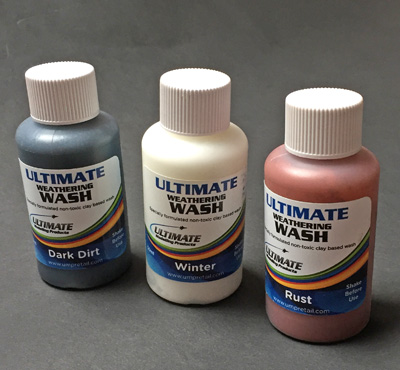 Many available in the Ultimate range (plus many other modelling accessories of course) – here are a selection to give you an idea of what's on offer:
Light Dirt
Concrete
Dark Dirt
Earth
Mud
Rust
Sand
Winter (off-white)
Sets of above
Price around £5.29 ($7.40; €6.81) per bottle (Feb 2016)
Review by Geoff Coughlin
What's the point in using a wash?
Plenty of point to be fair, that is if you want to try and create a weathered look to your finished model. You can create varying depths to your paint finish that helps create a realistic 3-D look that I for one looks so much better than a plain, even base colour.
Remember that the application of washes is only a part of the overall effect – dry-brushing to highlight raised detail and painting different tones of the base colours will all help, not to mention adding filter layers – these are all explained in the SMN Techniques Bank and in the technique pages within Earth Academy in www.outofthisworldnow.com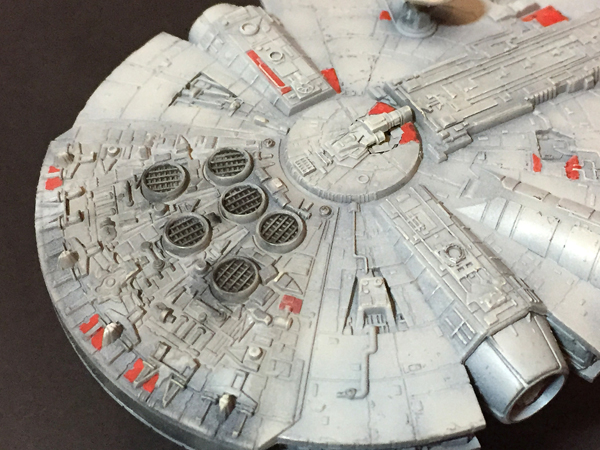 These washes are certainly impressive and I ask you to take a few moments to watch the attached videos where I am applying some of the washes to my recent Revell 1:241 Millennium Falcon project for www.outofthisworldnow.com
The wash is liberally applied as you can see in the videos and then left to dry off for about thirty minutes.
Then, all you need to do is remove the excess using a damp (not wet) tissue to get the effect you can see here. By combining the different washes and tones it is possible to create an almost infinite number of colours and tones that'll allow you to generate the effects you are after.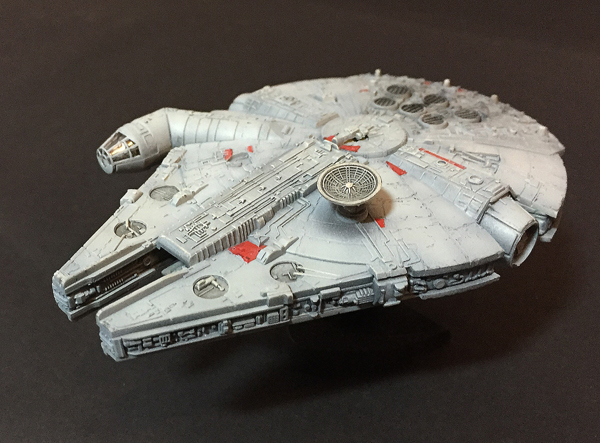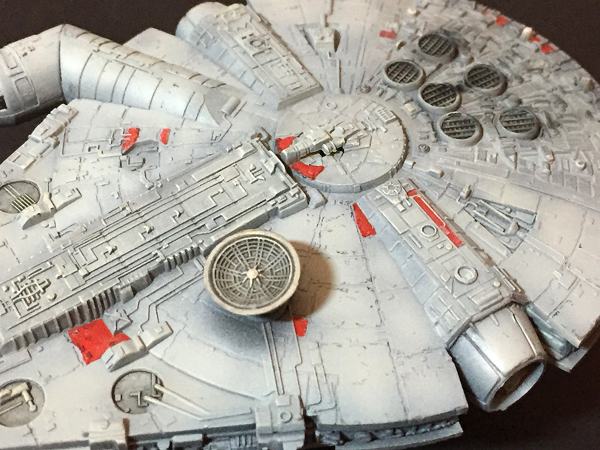 As ever, practice and play with these products to see what the best combinations are for the target area on your project. I love these products, easy to use and flexible as you can wash them off in most cases and try a different approach if you need to. Equally, coming in and spraying with the base colour or varying tones of it after the wash has been applied enables you to tone down the effects of the wash and I like that too.
Check out the Ultimate website to see what's currently on offer.
Geoff C.
How To Videos…