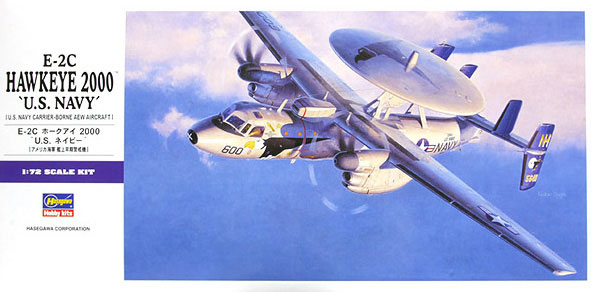 Kit Ref: HAE31
Price around £45.99 GBP (Dec 2013)
Feature Article by Gary Wickham
Intro by Geoff
You will, I'm sure have seen some of Gary's stunning models here in Finished Now, no? Well, take a good look there is so much to learn from each and every one of his projects that you should take a good look when you have some time.
One of the things I love about Gary's work is that he rarely 'lives with' inaccuracies and looks to add great detail – much of it scratch-built costing little or nothing. Sure, he does buy 'stuff' like I do and I know many of you do and especially when this does indeed add to the end result. So it is with Gary's latest build for SMN – the 1:72 Hasegawa E-2C Hawkeye 2000 – wow! I know that you're going to enjoy this build as much as me – funny… I'm getting used to saying that about Gary's work!
Here are a couple of images to get you going… How nice is that! And, don't forget, this is 1:72 scale modelling you're looking at here.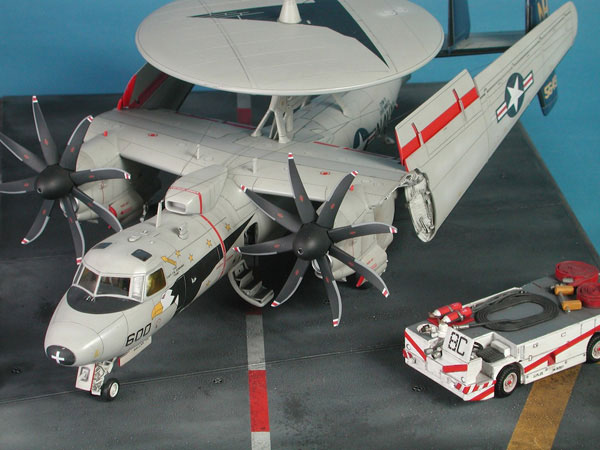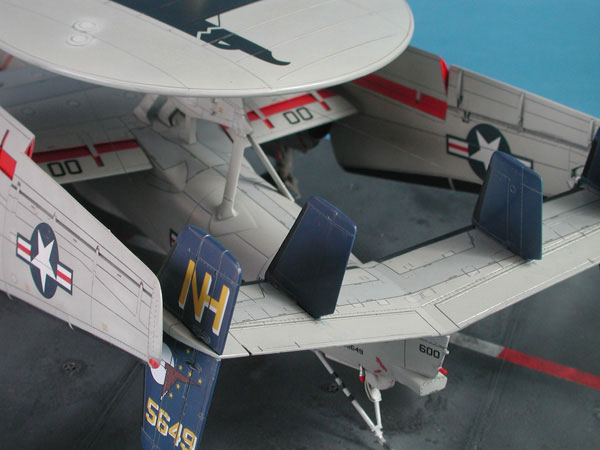 Over to you Gary…
The E-2C is one of my personal favourites, and I really like the look of the 8 bladed props on the new Hawkeye 2000 birds. Normally, being 1:72 this guy would have gone on a stand, but I've not seen any convincing method for making prop models look realistic in flight. So, if the model had to be earthbound, why not put it on a base with some figures.