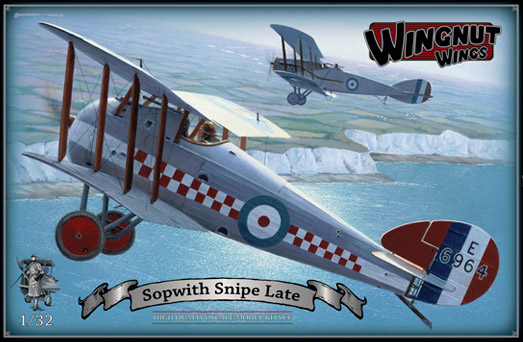 Feature article by Dave Coward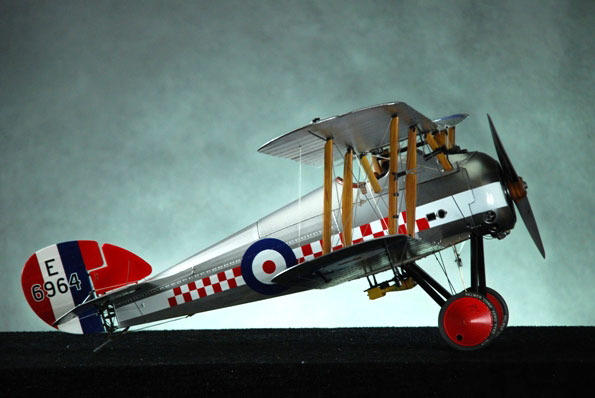 Intro from Geoff
I am genuinely excited to bring you this build from Dave – one of his best to date and simply stunning to look at – great job Dave, truly excellent scale modelling! Here's a sneak peek showing you two images of his completed Sopwith Snipe; I hope that you like them as much as I do..!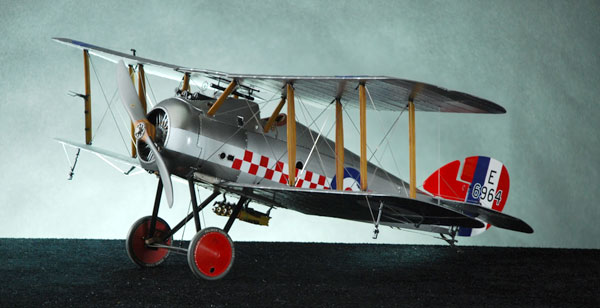 ZOOM - Move your mouse over image
Background
Following on from their successful Pup, Triplane, Camel and (slightly less successful) Dolphin, Sopwith's next major contribution to British aviation was the 230hp Sopwith 7.F1 Snipe.
The prototype Snipe appeared in September 1917 and was designed to be powered by a 110hp to 150hp rotary engine, featured single bay Pup like wings with a cut away centre section (similar to the Dolphin) for improved visibility, a Camel style tailplane with unbalanced rudder and a flat sided fuselage. Interestingly 300 production aircraft were apparently erroneously ordered at about the same time as 6 further prototypes (numbers B9962-B9967) were requested in October 1917 (the production order was subsequently cancelled). The 6 prototypes featured many changes from the original design and B9965 (now with longer wingspan 2 bay wings with increased dihedral, a 230hp Bentley BR.2 engine, faired fuselage sides and a revised tailplane with a balanced rudder) was sent to France in March 1918 for further evaluation where additional changes were suggested, including increasing the size of the rudder further. Full scale production was ordered from numerous manufacturers in late March 1918 but it was not until October that sufficient aircraft were available to fully equip 43 Sqn RAF and 4 Sqn AFC (Australian Flying Corps) in France. Despite its operational use during the First World War being restricted to the final few weeks, the Snipe performed excellently in combat.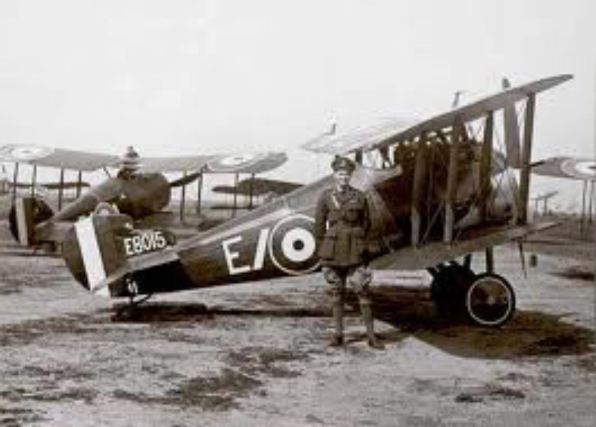 In an effort to improve manoeuvrability further, later production aircraft featured larger, balanced, upper ailerons and had the fin and rudder areas further increased. The Sopwith Snipe continued to serve the RAF post war, against the Bolsheviks in Russia, occupational duties in Germany, in home service and 'policing duties' in Egypt and Iraq. The Snipe was the last rotary engine powered fighter to serve in the RAF and was only completely replaced in 1927 by the radial engine powered Gloster Grebe, Hawker Woodcock and Armstrong Whitworth Siskin. The Snipe saw very limited foreign use with the Brazilian Navy, Canadian Air Force and Soviet Red Air Fleet.