Special Feature Article by Dave Coward
Background
I first saw the the Smart Fx Board early last year and where as I had seen interactive models before this was the first time that I had seen something that allowed the modeller to "program" what the model did in sound, light and motion.
Tamiya did do a similar thing a few years ago with its 1:32nd Zero but this was only designed to work with that one model – the Smart Fx can be used with an unlimited number of different models.
The latest generation of models are incredibly detailed and have almost reached a peak in what you can do with injection moulding (just my opinion) and to make them stand out from the crowd they need that little something different and this is where the Smart Fx comes into its own.
Draycote Technology's website http://www.draycotetechnology.com/smartfx/ gives a full description of what the board is all about but a brief outline is:
Adds motion, light and sound effects to your model. You can create sequences of motion and light synchronized to your sound effects. Plays any common sound file. Easily programmed – no experience necessary!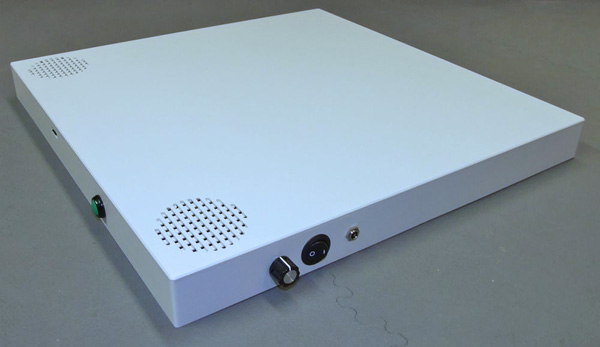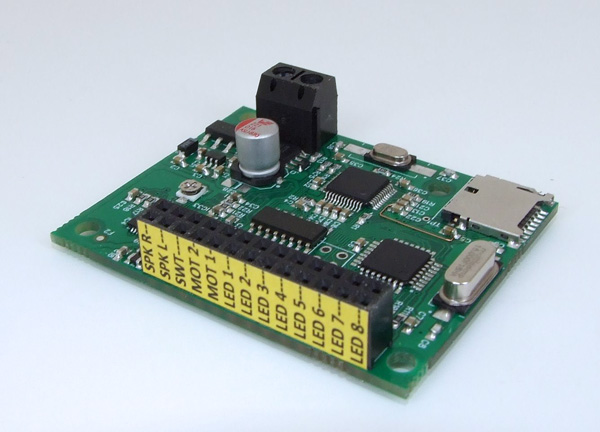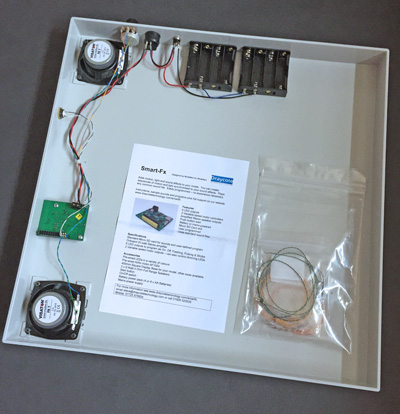 Features
6 LED outputs
2 variable speed motor controllers
Amplified stereo speaker outputs
Push button start
Battery or mains powered
Micro SD Card slot
User programmed
Uses standard sound files
The Smart-FX board can drive up to 8 LEDs, or 6 LEDs and 2 motors. It also plays standard sound files such as MP3 and WAV, and you can synchronize the motors and LEDs to the sound-track. The sequencing of motors and LEDs is easy to set up on any PC, and the whole configuration is then loaded into the Smart-FX board on a micro-SD card (included).
The sound is played in up to 20 watts of stereo, excellent for those twin-engined models, and the motor control is PWM for accurate control of the propeller speed. Sample programs and sound files are included, as is telephone support if you need it.
The baseplate measures 400mm x 400mm x 38mm (height)
The SD Card contains instructions for each 'channel' in an easy to read text file. A channel may be a motor or a LED. When the start button is pressed, the Smart-Fx controller starts playing the sound file and operates the LEDs and motors according to the channel instructions.
Here's the short version of the video showing my completed model project – note the lighting sequence and co-ordination with sound and motion.

This is the 'short' video and a longer one will be visible at the end of the build showing all the lights, including the cockpit lighting :)
The Plan
I've always liked to do something a bit different if I can with my models so when Geoff got a sample from Steve at Draycote Technology (Smart FX) I just had to try it out. The first question was what the subject had to be?
I wanted to use as many of the board's features as I could and the subject had to be something I wanted to build. It didn't take me long to select Tamiya's new Mosquito in 1:32nd. Yes, I've already built this kit basically from the box (see the Tamiya pages in Finished Now for that) and it was the ideal platform for what I wanted; it was twin engined, had lots of lights and the Merlin engine sound file was available (the Micro SD card that comes with the board has lots of sample files already loaded onto it), oh and I have a real soft spot for the Mosquito.
I had already done a camouflage aircraft in the main build so I decided on an aircraft from the Banff strike wing in Scotland. These aircraft had a coastal command scheme of Extra Dark Sea Grey top surfaces and Sky undersides which gave me the different scheme I was after. Initially I was going to build a 235 Sqn aircraft (Xtradecal provide an aftermarket option) but the main problem I had with this was the lack of underwing rockets and rails that was the main armament on these machines – basically the kit doesn't have any included and as of writing this no one has produced any (that said MDC have said they are in the process of making some) so I had to have a rethink (some of the pictures that show a red spinner that was part of the initial 235 Sqn idea).
Fortunately, Vingtor decals from Norway provided me with a solution (Avieology are also due to release decals for 333 Sqn in the future). Part of the Strike wing was a detachment of 333 Sqn which was made up of Norwegians and they were know as "outriders". Their job was to go ahead of the main Strike force and hunt for targets along the Norwegian coast and in the Fjords using their local knowledge and then once they found a viable target they would inform the wing of its location. As such range and endurance were a priority so they generally didn't carry the rockets so I now had my colour scheme without the need for the rockets.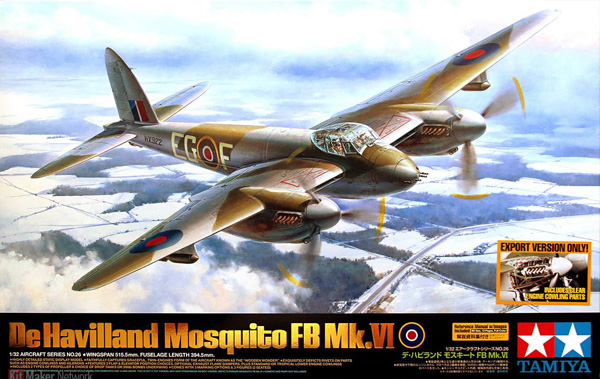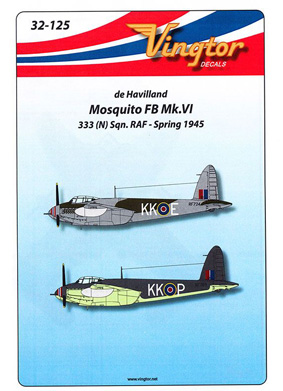 I won't go to much into the actual build of the base kit in this review as this has already been covered in my previous build and so I will mainly concentrate on the installation of the Smart Fx components (Motors, LEDs and their associated wiring) and any build tips and hints that I picked up from the original BNR that I incorporated into this project.
Aftermarket Extras:
Fibre Optic Cable
Heat shrink
Eduard Colour PE interior
HGW seat belts
Vingtor Decals 32-125
Master Brass gun barrels and pitot tube
HGW Wet Transfer Decals
Iconic Air RAF Accumulator Trolley
1/32nd ground crew figures
Electric Motors
Paint Masks – Maketar
Guagemaster Scenic matting