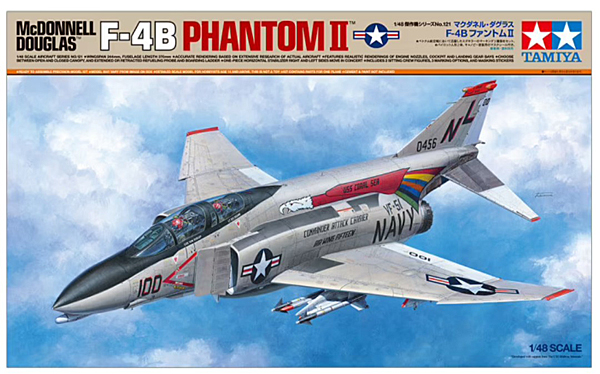 Kit Ref: 61121
Short Feature Article with George Canare
---
A note from Geoff C…
To say that I have been eagerly waiting for my own kit of the brand new-tool Tamiya F-4B in 1:48 scale is a ridiculous understatement! I wanted to build this kit and include that in my new book on the F-4 Phantom II (to be published later this year by Pen & Sword Flight Craft Series) but sadly, here in the UK we are still waiting for the kit to be imported and deadlines are such that I desperately needed help from someone like George who has managed to get hold of and finish his new Tamiya F-4B. George's F.4B you see here will feature in the new book.
Additionally, we will be bringing you at least 2-3 builds of this excellent new Tamiya kit including my own with video demos just as soon as I can get it and that's a couple of weeks away.
Here's a quick look at how nicely GC's model has turned out…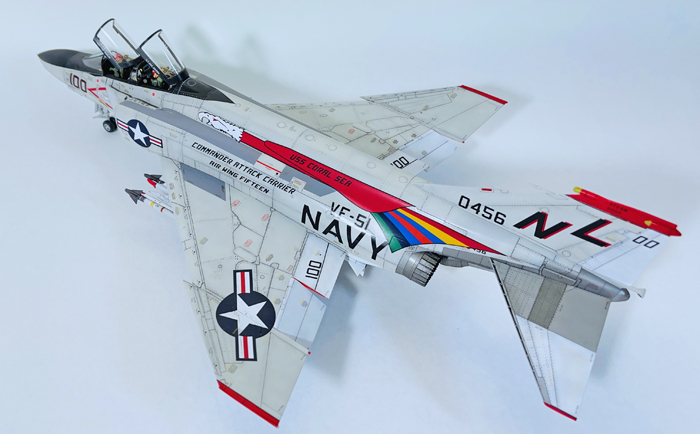 In the meantime… the great brotherhood of modelling friends across the globe brings you this short feature article from George C and he has very kindly agreed to share his excellent build with all of you here in SMN – very kind of your George and thank you again!
Included below are some bullets from George highlighting some key aspects of the new Tamiya kit that will help any of you who are thinking of building it.
---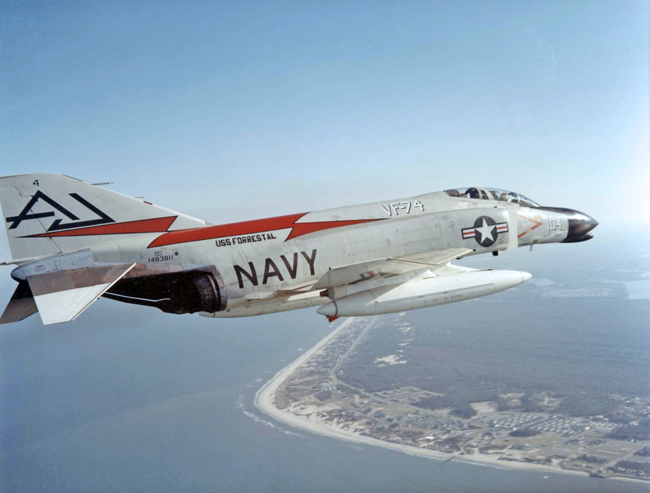 (Photo: (Photo: A U.S. Navy McDonnell F4H-1 Phantom II (BuNo 148381, later re-designated F-4B-6-MC) from Fighter Squadron VF-74 Be-Devilers in flight, 1961. VF-74 was the first operational F-4 Phantom squadron and was assigned to Carrier Air Group 8 (CVG-8) aboard the aircraft carrier USS Forrestal (CVA-59).)