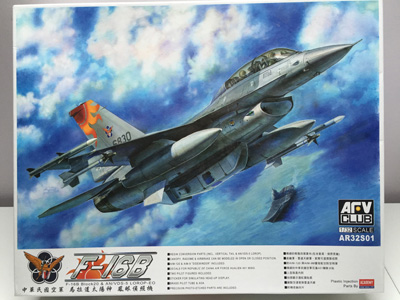 Feature Article by Geoff Coughlin
The Plan
Having recently completed the Sword English Electric Lightning T5 build, I forgot just how much I miss what is probably my first love in modelling terms – 'modern' jets. Having seen this great new kit from AFV Club I was keen to have another go at the F-16, this time though, the twin-seat 'B' model.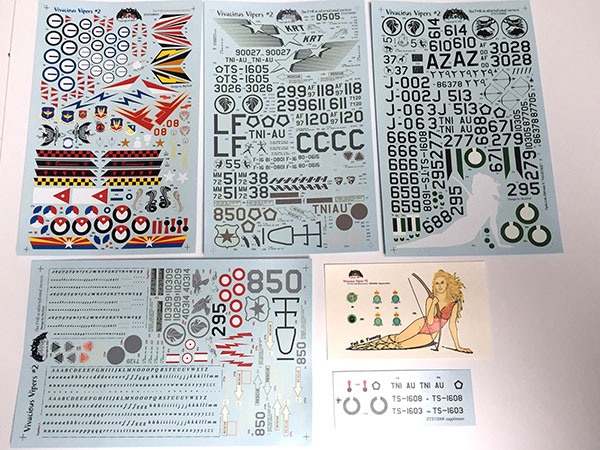 ZOOM - Move your mouse over image
I had some decals that a friend gave me and the plan is to give him this model when its done – I know how much he likes his big jets! The Zotz decal sheet is impressive as it contains a number of colourful and 'different' Viper schemes, and I know that the Royal Norwegian Air Force F-16B offered would be ideal, so that's the plan.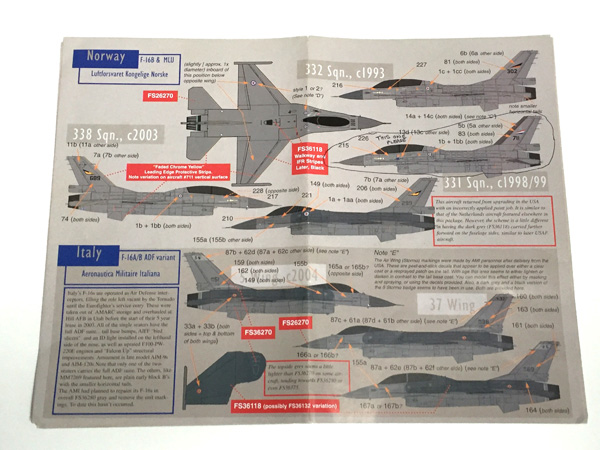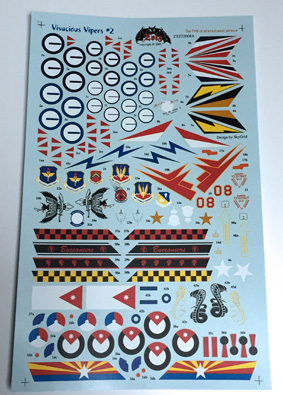 You'll notice I did just mention above this 'new' F-16B, although that isn't strictly true, this package contains the very excellent Academy F-16 kit, plus some resin to build a RKAF machine, amongst others and also has some PE too – very impressive!
References…
I've never built the twin-seat F-16 and there are some great references around for those interested in building one – one of the best, if not the best for my use this time is the DACO publication
Lockheed Martin F-16A, B, C and D
– simply stunning, containing hundreds of full colour walkaround-type photos covering every feature of the aircraft.
Another recently released title, in similar format and simply the best book if you plan to build a Greek AF machine is: F-16 Fighting Falcon – Under the Skin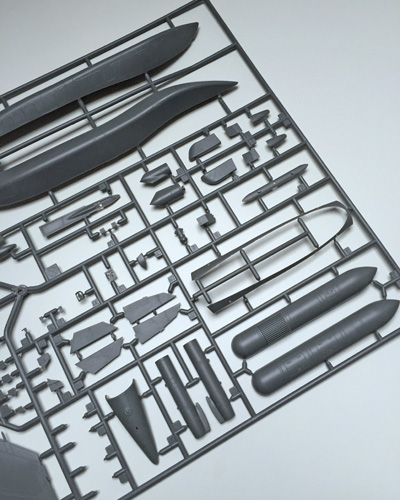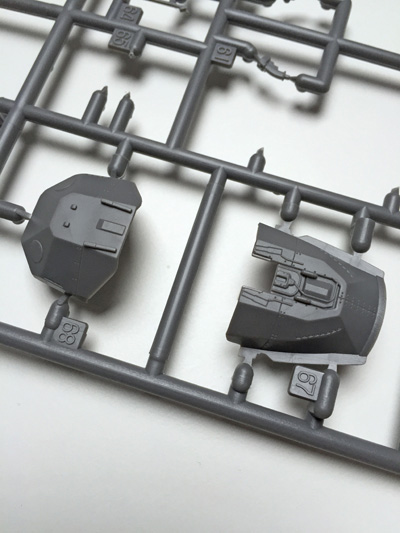 The kit
As I say, I have always loved this kit – the plastic is superb and easy to wrk with, has great sharp, recessed panel line detail and detail generally across the board and goes together very well.
The only issue I had when building my two previous examples of the single-seat 'C' is the rear end where the jet pipe can attaches – there is a step there which always seemed odd, given how well the rest of the kit goes together. This time, I plan to take that area very carefully and see if it isn't me doing something daft, which is quite possible!