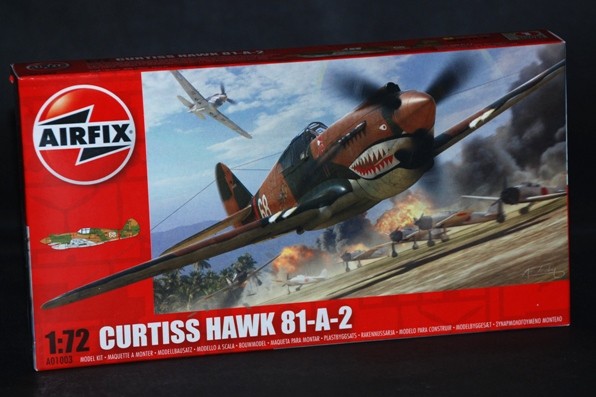 Review by Geoff Coughlin (October 2011)
Our thanks to Airfix for supplying our review sample. Get this impressive kit here now at: www.airfix.com
This is what she looks like…
You'll find an in-depth Here Now in-box review in Here Now, so that's worth taking a good look at before you get into the build.
The rest of this review is all about how I got there! Hope you enjoy the build? I did… This model came in last Thursday and after 7 hours and 20 minutes of contact time it's done – can't be bad. I only mention this because it just goes to show how much fun you can have and what you can achieve if you get a decent product to start with and Airfix has certainly produced one here – 1:72 scale is in good times as I write. Read on to see how this "Flying Tiger" P-40B goes together… Geoff
A little bit of inspiration to get you in the mood…
Let's get started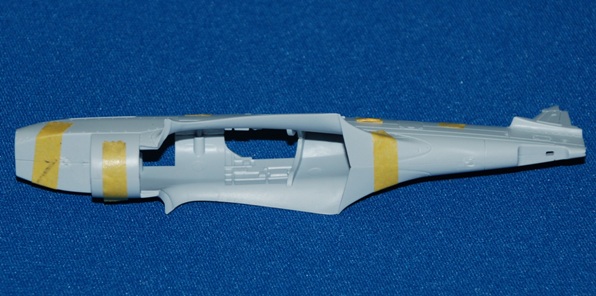 A dry fit of parts promises a lot with a good clean fit of fuselage halves. There is a good level of detail moulded onto the cockpit side walls and it may be that you decide to cut the windscreen from the main 'sliding' rear canopy section, this looks perfectly possible if a bit fiddly. If you go that route you may want to spend more time than I did in the cockpit but here's my approach, essentially building what's been provided and only adding a seat harness from Tamiya masking tape and, later, the three aerial wires from fishing line; everything else you see is from the box.