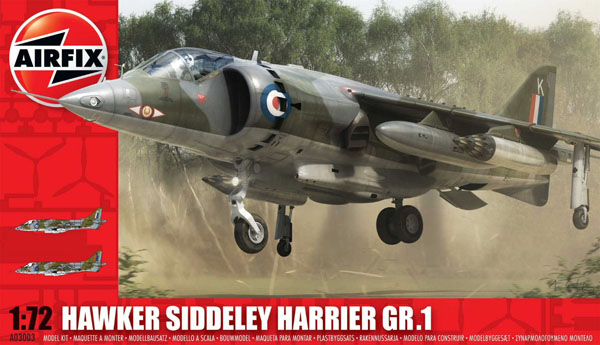 Short Feature Article by Dave Coward
Our thanks to Airfix for supplying our review sample. Get this impressive kit here now at: www.airfix.com
Here Now in-box review: You may want to take a closer look at the box contents and Geoff's Airfix Hawker Siddeley Harrier GR1 1:72 Here Now review.
Background
Airfix have produced the complete series of 1:72nd Harriers ranging from the GR1, the GR3, the GR7/9 and the Sea Harrier FRS1 and FA2. My plan is to build this complete series and mount them on Airfix`s own 5-kit stand. They will all be `in-flight` so it should make a nice display.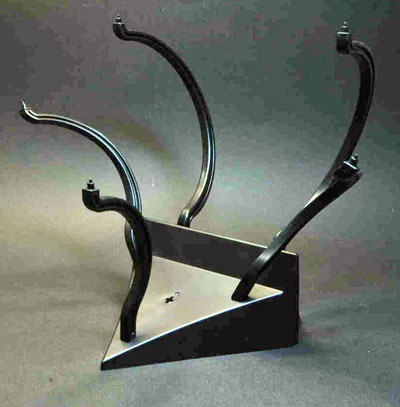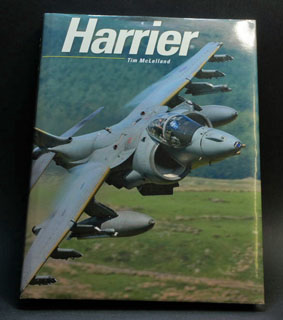 References used:
Harrier – Tim McLellend
Aftermarket Extras:
PJ Productions Pilot
Introduction
This kit, along with the FA2 is the first in my Harrier project and is the newest of the releases and has a lot of nice detail and on an initial look everything looks promising. This kit was built in parallel with the FA2 so have a look at that build after this (here) I've included some pictures of the two kits together in the gallery at the end.