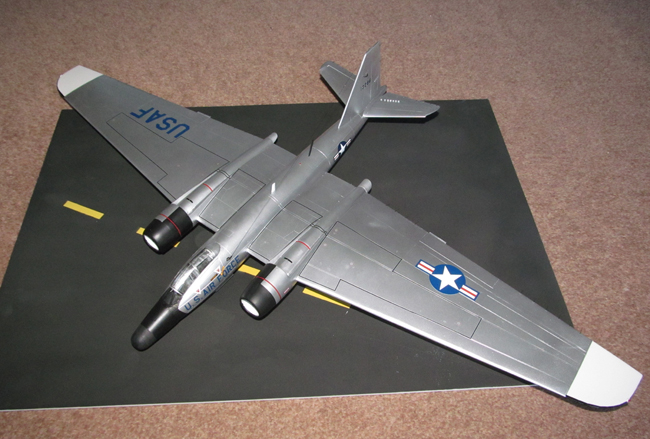 Feature Article with John Sheehan
A bit of background first
I've been building models of the Canberra for a very long time, some may say I'm obsessed, I just think I have a deep healthy interest in one of the finest post war aeroplanes ever built.
When Airfix released the 1:48 scale Canberra kit family I swore to myself I will only get one of each type, I now have around twenty built and another half dozen in the stash, including the Classic Airframes Canberras, and I'm sure there will be more!
My main interest in the Canberra and aviation in general revolves around Photo Reconnaissance (PR) and R&D aircraft and the Canberra excelled in both these spheres, and is still doing so in the shape of three WB.57F's operated by NASA out of Johnson Field Texas.
RB.57F 63-13286
When I finally decided to have a go at this build I had a choice of kits for the project, I could either go for the Classic Airframes B.57 or the Airfix B.57 kit? After weighing up the pros and cons of the two kits I plumped for the Airfix kit as, in my opinion it is much easier to work with on a big conversion like this.
The Airfix Canberras are good solid kits and out of the box, to the average man in the street look every inch a Canberra. They do have issues which given the one-size-fits-all approach of the kits is understandable on an economic accounting point of view. That aside there are other rather annoying issues caused by less than accurate information used in the production of the kit, but thankfully much of this is easily corrected. Unfortunately one of the biggest issues with the kit would still remain after all the chopping and changing, that is, the shape and size on the canopy! It is so wrong on the Airfix kit, woefully inaccurate, it's far too narrow and curves too much, the Classic Airframes B.57 is streets ahead in this respect.
Let's get into the project
So to get the ball rolling, I've been wanting to build a 1:48 RB.57F for a long time but I've not really thought much about it as there were two obstacles that I couldn't see a way around. The biggest of these, for me was the nacelles for the RB.57F's TF.33's, I don't have access to a lathe, so that was that. The new wing was also a problem, but I had already found a solution for that with my last build – an RB.57D, so I thought the only way this could happen was if someone did a conversion set. Until that is… one day at work I was looking around for something else when I came across the discarded remains of a domestic pendent light fitting and I thought, ummm, that looks as though it may just be about the right size for a 1:48 TF.33, so home it went, and sure enough it was!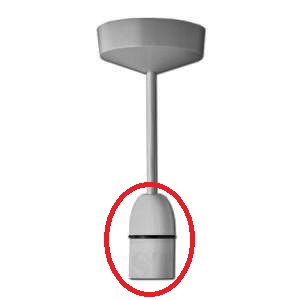 So, that's it, I'm off and running!