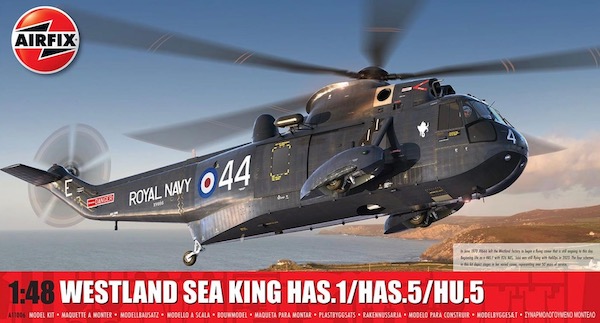 Kit Ref: A11006
Full review with Geoff Coughlin
Download the Airfix Press Release
See Geoff's In-box kit review
Excitement doesn't really cover it when Airfix recently announced their new Westland Sea King kits in 1:48 scale – completely blind-siding the scale model world. What a fantastic choice by the manufacturer and from the social media and model outlet responses, this is going to be a great seller for Airfix and I for one am so pleased about that.
The kit's quality is excellent and you can see my In-Box Browse – here are the videos to save you a click…
---
---
What's the plan?
Very simply, much like when Airfix released their new Blackburn Buccaneer S.2 in this scale, to crack on and bring you a full build as soon as I can. That way, you'll be able to see exactly what's on offer, what I think will be good to add in terms of small adds, ahead of the aftermarket manufacturers who will no doubt have a field day, producing all kinds of accessories over the coming months for the kit.
We'll be bringing you several builds of this kit, with each contributor adding their own unique style and approach that'll give you plenty of insights and options into building this kit to help you when you come to building your own – which you are going to do right? Really, the kit looks very nice with plenty of detail included for the interior although, of course, you can always add more.
---
VIDEO DEMO
---
Here are some photos of HU.5 SAR Sea King aircraft that have inspired this build – I just love the aircraft in this scheme – not least because it provides a real challenge I think to try and recreate that sooty grey look around the sides of the fuselage. I'll certainly be adding the obvious extra details like wires and cables that show up when you look at the photos below…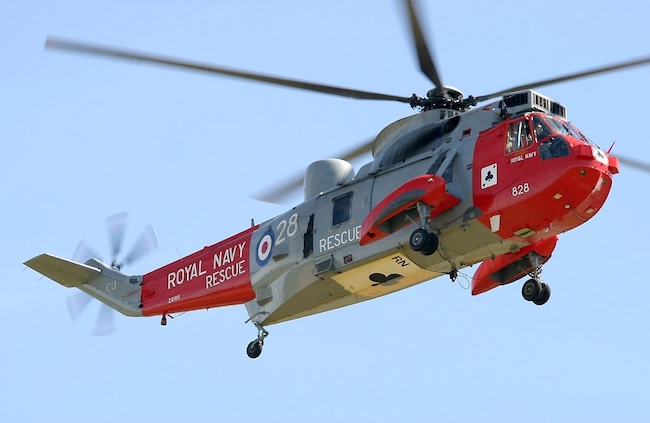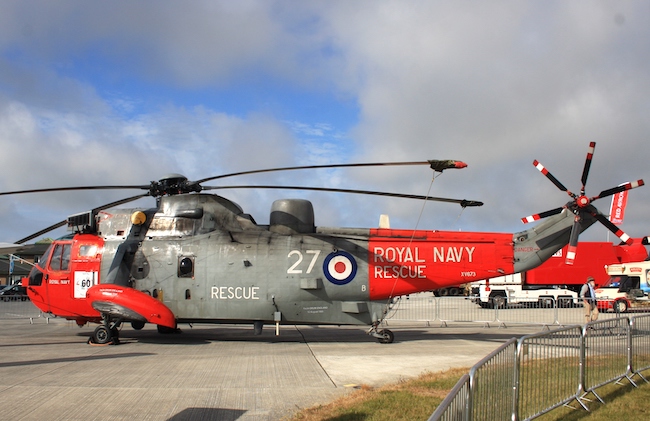 (Photos: Westland Sea King HU.5 XV673 '27', No. 771 Squadron Royal Navy, RNAS Culdrose 24 July 2013. Courtesy Andrew Thomas)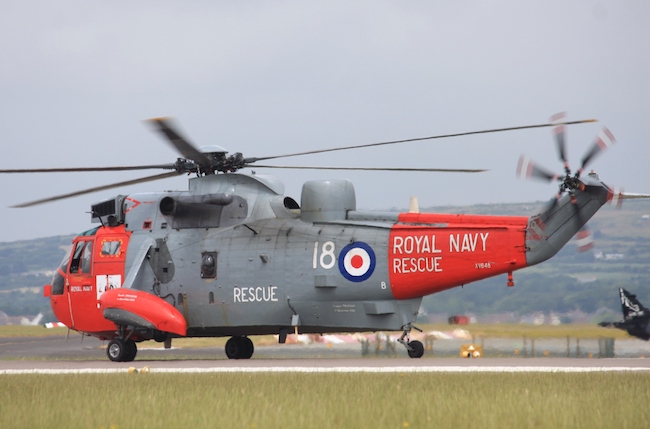 23 March 2016
After 42 years of rescue operations from RNAS Culdrose – during which time 15,000 lives have been helped or saved during over 9,000 sorties – another chapter in the long, proud Sea King story closed. The red-grey helicopters of the Ace of Clubs squadron stood down from search and rescue duties on New Year's Day, when civilian firm Bristow assumed the mantle of flying lifesavers on behalf of the Maritime and Coastguard Agency.
Lt Cdr Calhaem – who was on duty for the final 24 hours of SAR missions at the beginning of the year – added: "771's been a fantastic squadron, around for a long time, responsible for saving a lot of people over the years. This is a sad day – very much the end of an era."