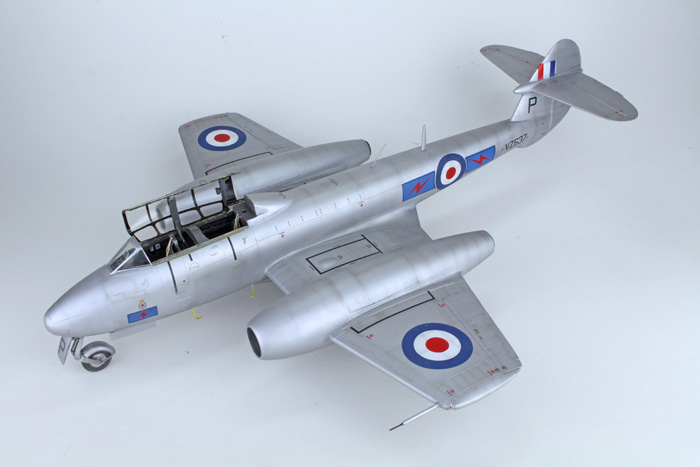 Feature Article with Michael Scott
A note from Geoff…
Now how nice is this? Superb scale modelling from Michael S and shows exactly what a high quality finish you can achieve when taking a good basic kit and adding a substantial resin conversion. You can see his beautifully and authentically finished model above.
The base kit is from Hong Kong Models – their Gloster Meteor T.4 and you may remember that I built this kit for SMN a while back when it first came out in Belgian AF markings – here's a quick reminder…


Now, over to you Michael…
The building of a 1:32 Scale 502 (Ulster Squadron) Royal Aux Air Force Meteor T7
The Gloucester Meteor
The first operational British jet fighter and the only Allied Jet to see Service during WW2.
The Gloucester Meter first flew in 1943 and entered Operational Service with 616 Squadron on 27th July 1944. Several thousand were built in a number of variants including day fighter and night fighter. The Meteor was sold to a number of countries and seen operational service during the Korean War and in the Middle East.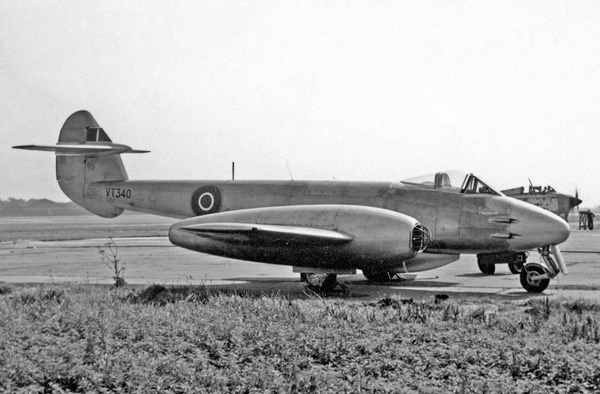 The subject of this build is a 1:32 Scale Meteor T7 two seat trainer based on the Meteor F4.The company prototype first flew 19 March 1948 and went on to serve for many years only retiring from RAF Service in 1970s (source Wikipedia)
In 2014 Hong Kong Models released a 1:32 Scale model of a single seat Meteor. I bought this model when it was first released. The Model then sat on my shelf while I got on with other projects. Towards the end of 2015 Fisher Model and Pattern in California produced an exquisite conversion set to turn my F4 model into a T7. I immediately ordered this set and being an Ulster Man the only choice of markings was 502 Ulster Squadron Royal Auxiliary Air Force.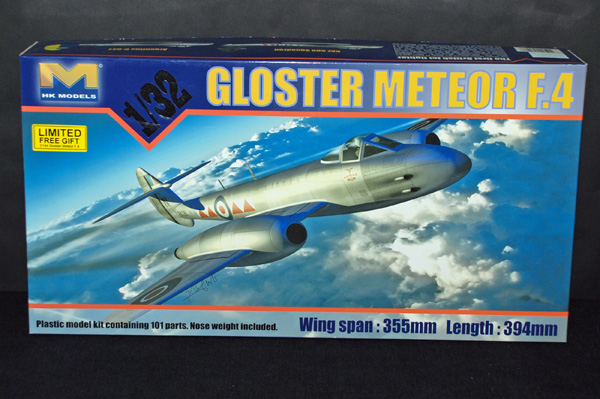 502 Squadron used the Meteor T7 in the 1950s and adorned their aircraft with very attractive markings. I was fortunate in being able to have masks produced by Mal Mayfield for the 502 Squadron markings and after having the kit for over two years I got stuck in!
So what do you get in the boxes?
With the HK Models kit you get a relatively small number of plastic parts but what parts you do get are nicely mounded in grey plastic with recessed panel lines and rivet detail. The kit includes markings for one RAF machine and one from Argentina. There is also the added "bonus" of a 1:144 Scale Meteor model.
The Fisher Models conversion contains new nose section split vertically, full cockpit detail and replacement nacelles. You also get a photo etch (PE) fret, printed instrument faces and details. All the resin is finely detailed and just requiring minimal clean up.