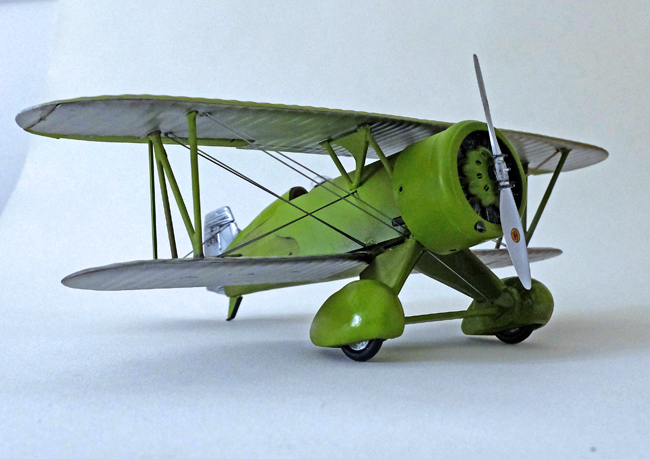 Special Feature Article with Alan Rowley
Here's a quick look at how it all turned out.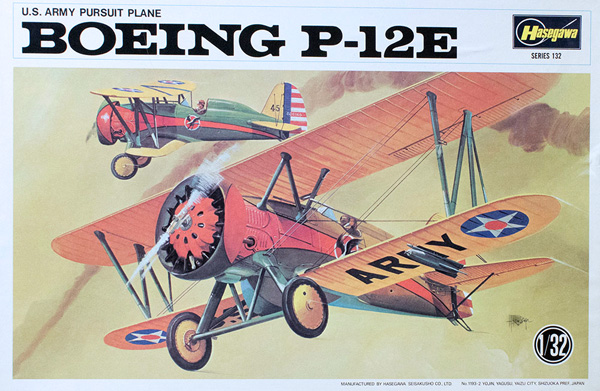 The original Hasegawa Boeing P-12E kit – that has appeared in several boxings over the years.
Introduction
Having recently built both versions of Hasegawa's splendid 1:32 Boeing biplane from their 1970s "Yellow Wings" series (See Previous P12E SMN article), I started looking at what I could do with a dusty old Hasegawa Boeing P12E I had built a few years ago. I wanted to recycle it, so it was carefully dismantled and left to soak for a few weeks in a thermos flask full of meths. Meanwhile I looked for inspiration. Once again Howard Hughes was to come to the rescue.
The Plane
Boeing built eight "Non-military" P12 aircraft as Boeing 100 models between 1929 and 1932 (well, some of them were military, but so designated to avoid US export controls, I digress…)
One of these, uniquely a two-seater (see pic below), was bought by Howard Hughes in 1930. Sometime in 1931 he decided to have it converted into a racer.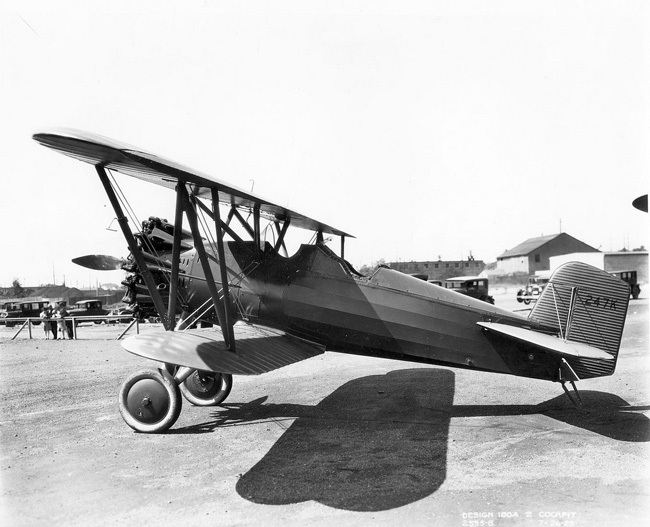 The plane was modified to Hughes requirements and came out looking like this: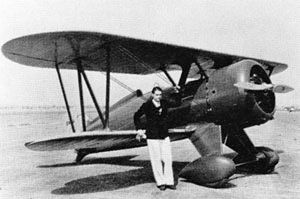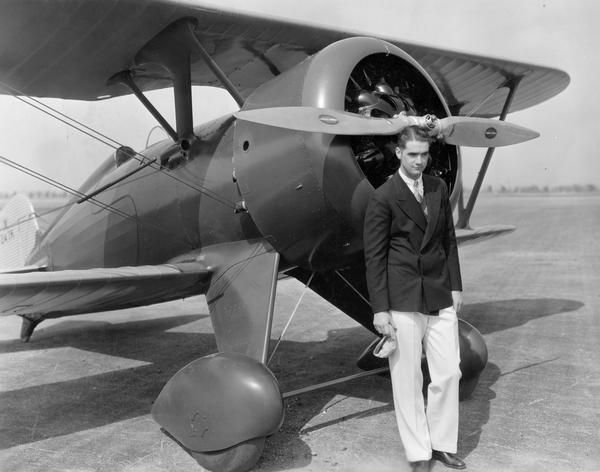 Hughes had the plane for some time until finally deciding to race it in an amateur competition in February 1934, and was successful, as the pic below shows.
(Note that the fairings, which were aimed at streamlining the landing gear legs, had been removed at this stage.)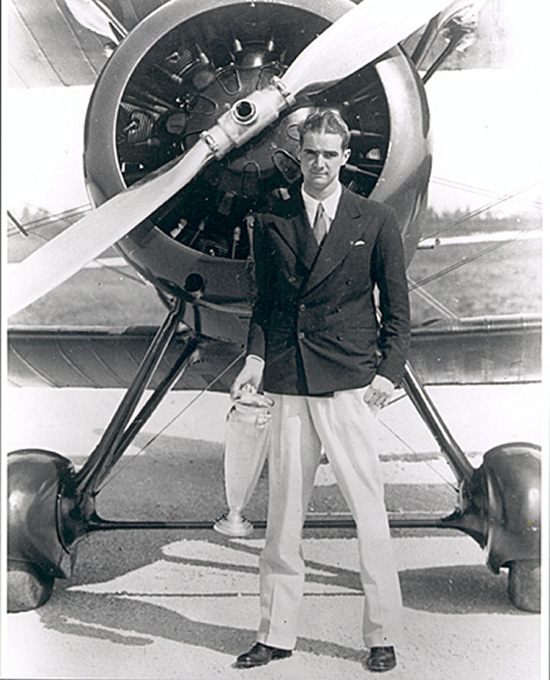 This was enough for Hughes to take an interest in racing, and immediately afterwards he commissioned work on the radical Hughes Racer, the rest as they say…
Some time afterwards, the plane was sold to Art Goebel, who used it as a stunt aircraft, certainly as late as 1939. By this time, it had been substantially remodelled once more, and had a new paint job.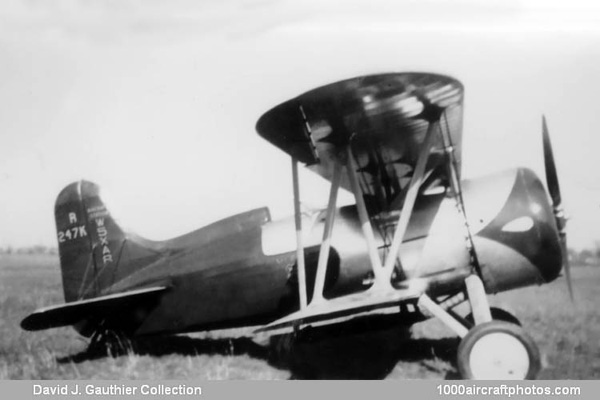 The plane survived, in what form I was unable to find, until it was destroyed in 1957.