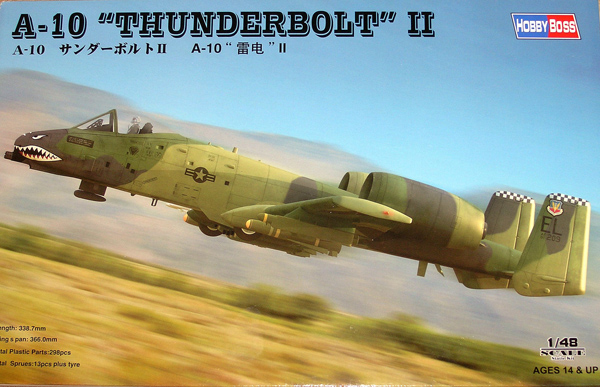 Full Review with Geoff Coughlin
A note before we get going…
I thought that you might like to see a pic of how this project turned out right up front and so here it is below. This was a really enjoyable build and the HB kit is good and recommended for a decent 1:48 representation of the Warthog. I built this one a while back and well before…
…the huge Trumpeter 1:32 A-10A Thunderbolt II and if you want to see that, check out it out here in Trumpeter Aircraft-Finished Now.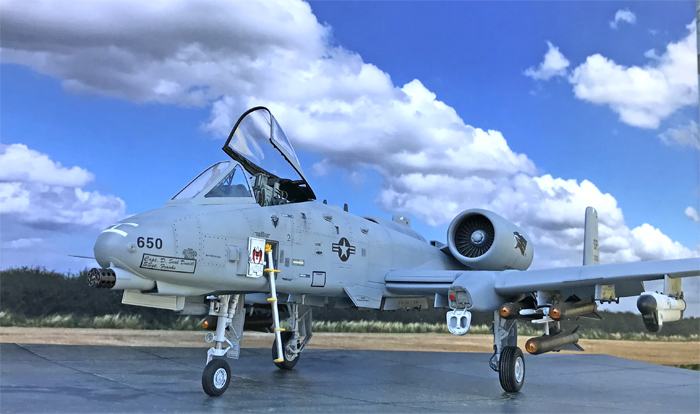 For now, here's it's smaller brother from HobbyBoss…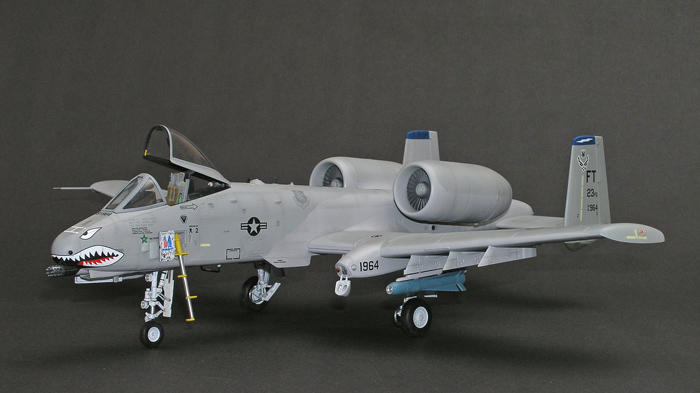 Background

Until recently it seemed like the A-10 Thunderbolt was coming to the end of its operational career. This now seems unlikely, thankfully, because we military aviation enthusiasts wouldn't be happy at all! Love it or loath their look, the A-10 "Warthog" is one mean-looking machine and don't you just love it? I do. A great big rotary cannon in the nose and standing tall and purposeful, this aircraft was just made to move mud – a task that it achieves with ease and room to spare.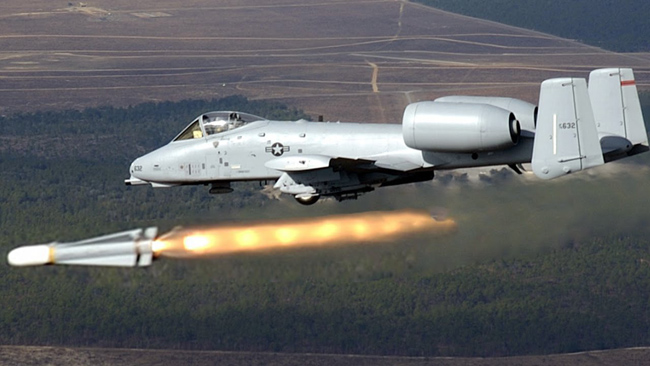 Introduction
As far as scale models go, the A-10 hasn't really received the full attention I for one would have liked in this scale. A few years ago Trumpeter released their impressive A-10 in 1:32 scale and that leads the way in terms of defining what can be achieved from a kit manufacturer of the type. Lots of detail and generally well-fitting parts and just about everything you could ever want to hang under it.
HobbyBoss has produced an excellent kit in 1:48 scale and you can also usually find this subject in kits from Italeri, Revell/Monogram and Tamiya. Sure, we've had the old Monogram kit that is typical Monogram – good for its day but not so much so now. Tamiya produced a good kit too, but again not up to today's standards.
This Hobby Boss kit is very good – very good indeed. The level of detail you get in the box is terrific. A detailed cockpit with an excellent representation of the ACES II seat. Moving on to the wings – dropped flaps and detailed undercarriage units. You do get vinyl tyres, but these can look very realistic if treated with pastels only, and this is explained in more detail below. The stores selection is excellent and includes Maverick and AIM9-L Sidewinders; AN/ALQ-119 ECM pod and one drop tank. It's a shame that only one of these is included, as the A-10 can look superb with a full ferry load of three tanks. A fully detailed 30mm 7-barrel General Electric GAU-8 Gatling cannon is included but to what end I'm unsure as you can't see any of it save for the protruding barrel when installed. I guess this is useful however, if you want to start opening up panels? Other nice touches include the crew access ladder and you even get a neat set of wheel chocks, that's definitely beyond the call?
I notice that only one APU exhaust has been moulded, one on the port side only. There should also be one on the opposite side beneath the massive engine pod. This was replicated by drilling out with a pin vice drill.
A slight disappointment is the fact that only 'Green' Euro One scheme machines can be produced from the decals provided. I have always wanted to finish an A-10 in the Light and Dark Ghost Greys more representative of current operational aircraft. Especially the 75th Fighter Squadron, 23rd Fighter Group and their shark mouth markings around the massive rotary cannon in the nose. I managed to track some down in Canada on Superscale sheet No. 48-1201. I think Two Bobs have just produced some decals for the 75th FG so watch out for these.
References – here are the main ones I used:
• A-10 Thunderbolt II, Topshots Series, Published Kagero
• Walk Around No.17 A-10 Warthog, Published Squadron Signal
• In Detail and Scale Vol.19 A-10 Warthog
• World Air Power Journal special – A-10 Thunderbolt II.