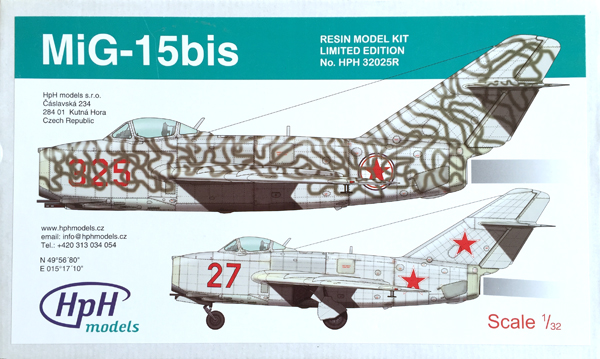 Full Review by Julian Seddon
There is a comprehensive in-box review by Geoff of all the parts supplied with this kit. Typically with recent HpH kits the instructions come on a disc and have to be printed out (around 30 pages!).
There is a lot of prep needed before parts can be assembled. I must say that a kit of this cost should really be supplied with the main casting blocks off the parts. The fuselage and wings come with substantial blocks and there is no real delineation to show where the cuts should be made.
I have worked with HpH before and found that a good deal of time has to be spent reading the instructions as a lot of work that is shown later in the instructions would better be carried out whilst the fuselage is empty.
Above all test fit each stage !!!!