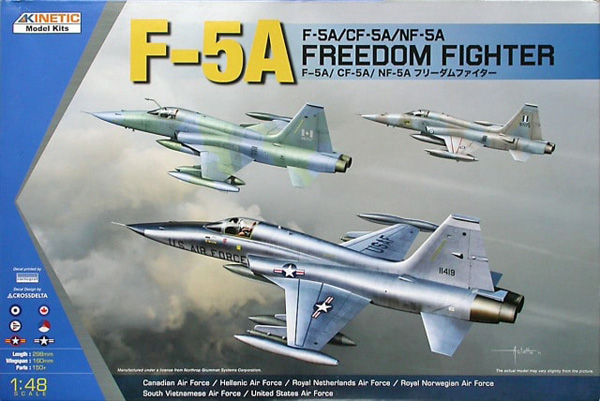 Feature Article
With Gilles Pepin
The building of CF-116A "716", as flown by Major Laurence Sianchuk, 419 Squadron, 1983
A note from Geoff C…
Some projects can be a real handful for all sorts of reasons and this CF-116A project undertaken by Gilles P is no exception – for all the reasons you'll read about in the attached PDFs.
The Kinetic 1:48 scale kit is a challenging model to build and the fact that Gilles has completed it at all, especially as he wanted to convert the base C-5A Freedom Fighter kit into the Canadian version does him credit.
As usual, Gilles has created PDF downloads for this project and you can see his full article by doing so below…

(Download a free copy of Adobe Acrobat Reader here)
In addition, we have a treat with some excellent reference photos and more valuable information in his third PDF that's well worth a look if you are thinking of taking on a similar project or just interested in the type.

(Download a free copy of Adobe Acrobat Reader here)
The story alone that lies at the heart of Gilles's build is so interesting and I commend it to you :)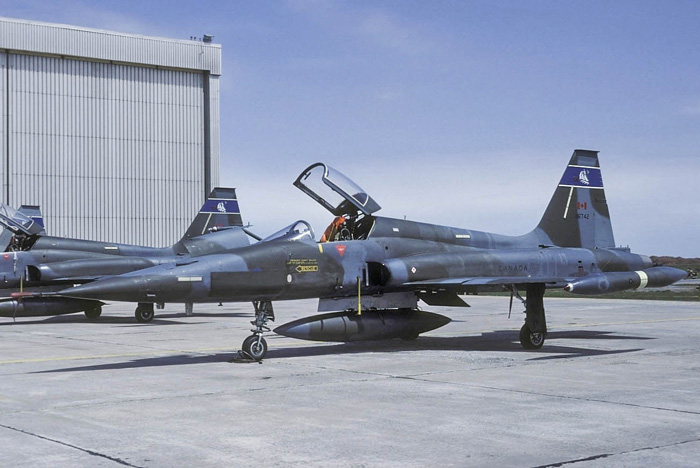 The Canadair CF-5 (officially designated the CF-116 Freedom Fighter) is the Canadair licensed-built version of the American Northrop F-5 Freedom Fighter aircraft primarily for the Canadian Forces (as the CF-5) and the Royal Netherlands Air Force (as the NF-5). The CF-5 was upgraded periodically throughout its service career in Canada. The Canadian Forces retired the type in 1995, although CF-5s continue to be used by other countries.
The CF-5 was ordered by the Royal Canadian Air Force, which became part of the Canadian Forces on 1 February 1968. The new unified force took delivery of the first CF-5s (it was almost universally referred to as the CF-5 except in official documentation) at the end of 1968. Production by Canadair for the Canadian Forces was 89 single-seat aircraft, 46 dual-seat aircraft and 75 single-seat with 30 dual-seat aircraft for the Royal Netherlands Air Force, a total production of 240. Some surplus Canadian aircraft were sold to Venezuela. (Source: Wikipedia)
Geoff C.