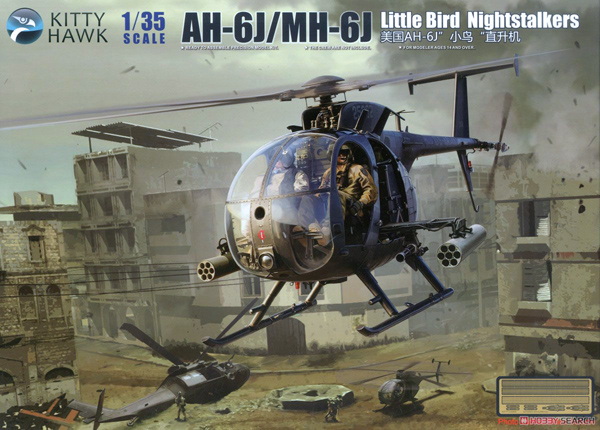 Full Review with Dave Coward
Here's a quick look at how everything turned out…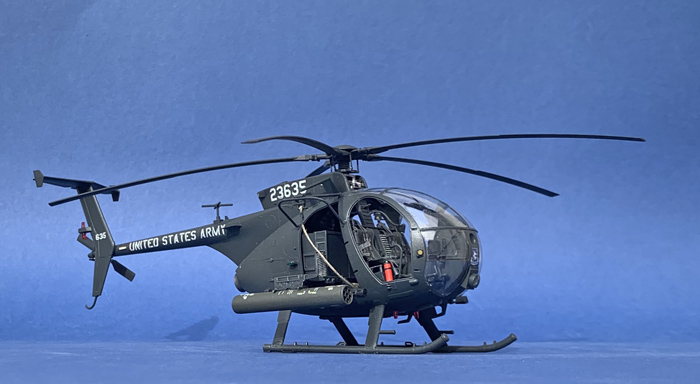 Background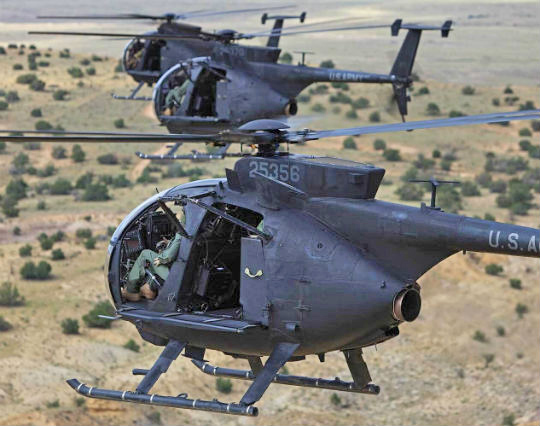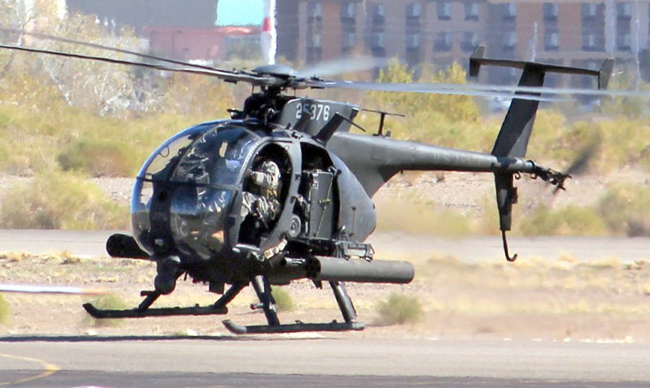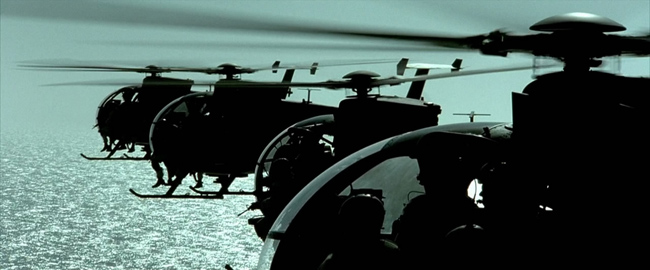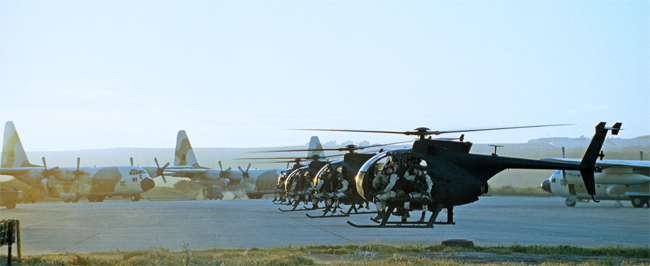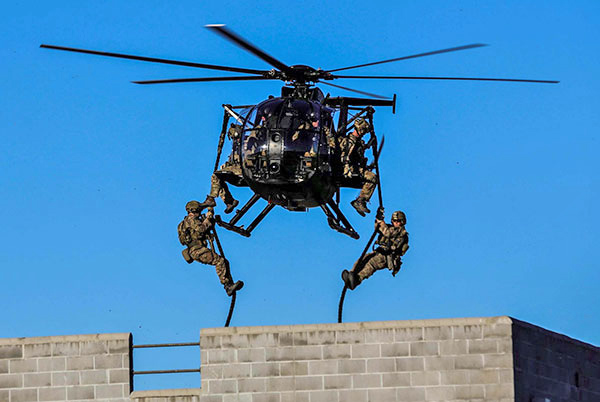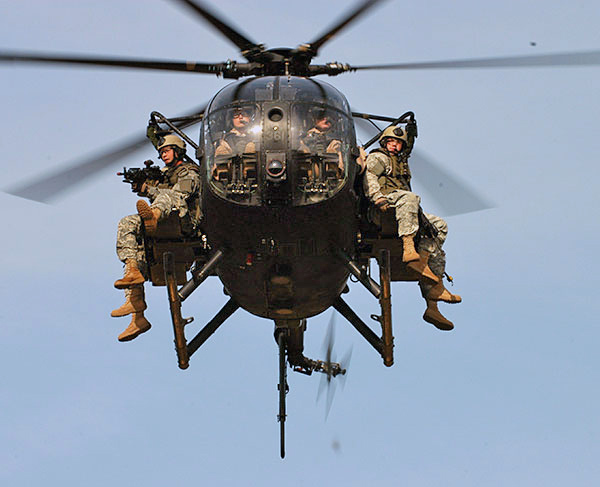 The Boeing (McDonnell Douglas) (formerly Hughes model 369) OH-6A, was designed for use as a military scout during the Vietnam war to meet the U.S. Army's need for an extremely manoeuvrable light observation helicopter (LOH program). The Hughes OH-6A Cayuse was quite effective when teamed with the AH-1G Cobra attack helicopter as part of what were known as "Pink Teams". The OH-6A "Loach" would find targets by flying low, "trolling" for fire, and lead in a Cobra, or "Snake", to attack. The OH-6A could be armed with the M27 armament subsystem, the M134 six-barrel 7.62mm "minigun" or the M129 40mm grenade launcher on the XM8 armament subsystem.
Army Special Operations variants
The MH/AH-6 are based on the successful Boeing (McDonnell Douglas) MD-500/MD-530 series helicopters. The latest versions of these aircraft, the AH-6J attack helicopter and MH-6J insertion and extraction transport, based on the MD-530F, feature a more powerful engine and improved avionics, including an embedded GPS/inertial navigation system and forward-looking infrared (FLIR). The AH-6J can be armed with two seven-tube 2.75-inch rocket launchers and two 7.62mm M134 "miniguns". The "Little Bird" can also be armed with .50 Cal. machine guns, MK19 40mm grenade machine gun, Hellfire missiles, and Air-to-Air Stinger (ATAS) missiles.
These Special Ops variants are probably best recognised form their role in Operation Gothic Serpent which was brought to the big screen in the movie Black Hawk Down and was the main reason for me doing this build.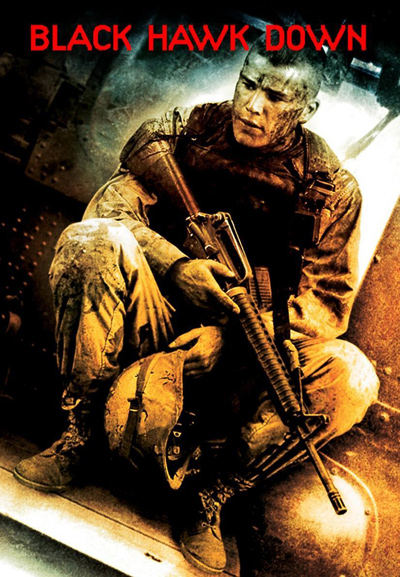 Aftermarket Extras
eduard Seat Belts ED33243 (ell AH-1Z Shark Mouth seatbelts STEEL 1/35)