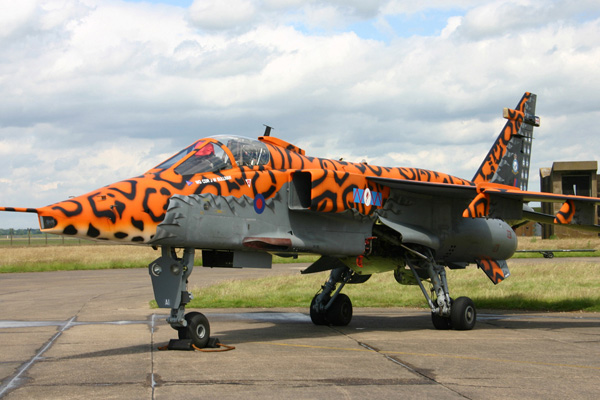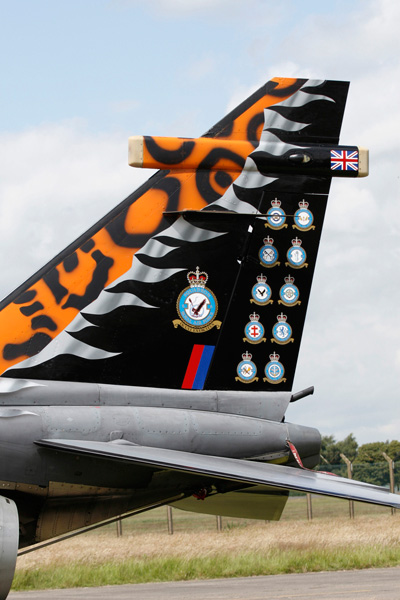 Kit Ref: 80106
Feature Article by Geoff Coughlin
See SMNs Here Now box review by Mick S.
---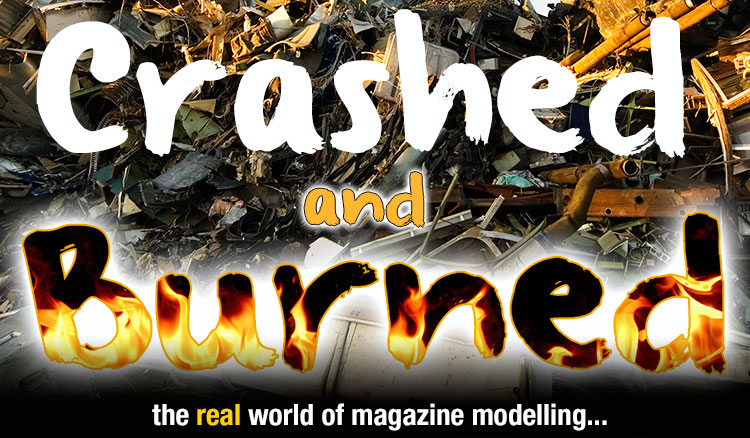 Sometimes you just have to say what you feel and share what you know and make a difficult decision and that's where I have got to with this build – that's it, STOP NOW! Or, lose the plot, and I don't want to do that!
This is where I'm at – This build is finished and isn't going to be completed – sorry!
This is why, this model:
has ruined my motivation because all the fun and enjoyment has been knocked out of me towards it
has so many faults and misfitting parts
badly moulded parts
poor and imprecise instructions
cost me 2 hours trying and failing to work out how the main gear units fit together
I do accept that losing the flaps (twice) is entirely my fault, that's a minor issue when compared to my experience of building and trying to finish this kit.
If you want to read the story, you are free to do so – go ahead! I will not be re-visiting this one in a hurry :(
This is my SMN rating for this project at the point I have reached (applying decals)

| FEATURE | STAR RATING |
| --- | --- |
| Quality of moulding | ** |
| Accuracy | *** |
| Fit of parts | ** |
| Level of detail | *** |
| Instructions | ** |
| Decals | not used |
| Subject choice | ***** |
| Build enjoyment | * |
| Overall | ** |
---
Introduction
I have built the old Airfix SEPECAT Jaguar in this scale before but I've always wanted one of the manufacturers to make a new-tool version of the type. It is a real favourite – I mean, just look at the shape and those lines! So, inevitably when Kitty Hawk brought out their new Jag about 18 months ago I had to have it.
Then, of course the debate started as to what scheme and when Model Alliance (sadly no longer with us) created their stunning sheet for the retirement aircraft and those three Farewell schemes that too had to be snapped up. Having seen Jaguar GR.3A XX119/AI fly from Coningsby on their farewell flights it simply had to be this ambitious and striking scheme for me. I'm in no doubt that the complex combination of painting and individual Jaguar 'spots' will prove challenging but if I can pull it off, then it should look great when finished – we'll see!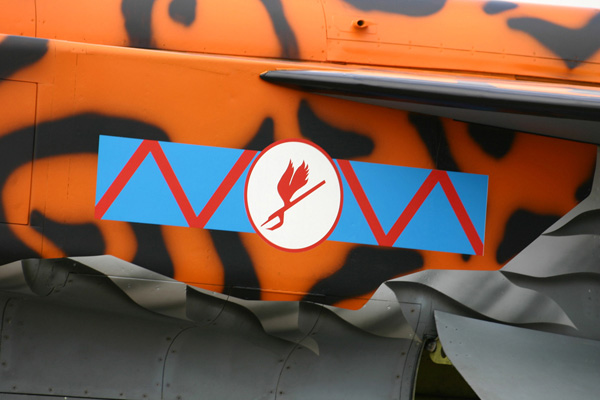 Thanks up front
Certainly to James Vaitkevicius for taking the stunning photos and others of this incredible scheme. Also to Steve Friday, a former RAF Jaguar pilot whose story inspired this build – I hope I do it justice Steve…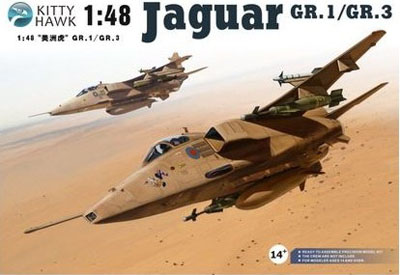 The plan
Ok, so what's the plan? Well, the aftermarket sets are chosen, and as you can see below, I've gone for: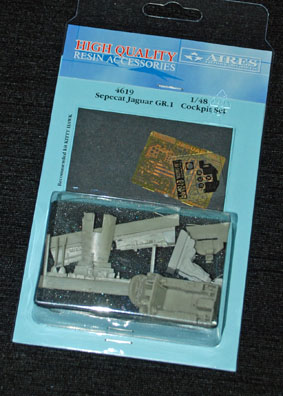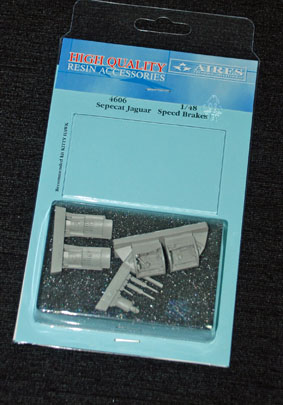 Aires Jaguar GR1 cockpit set (4619) for the KH Jaguar. This looks very well detailed offering a complete replacement for the whole cockpit by the looks of things, including a very nice Martin Baker seat. I don't think that the GR.1 and GR.3 cockpits carried sufficiently for me not to use this set in this project, despite the subject of the model being a GR.3A.
Aires airbrake (speed brakes) set (4606) – this is lovely and quite often the Jaguar's airbrakes droop when hydraulic pressure drops off and in the lowered position make the 'Cat' look very menacing and just what's needed, so they're going in.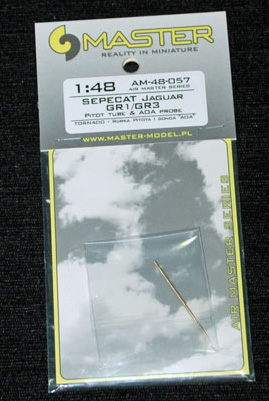 Master nose probe (AM 48 057) this is a simply stunning piece of engineering where Piotr has captured the shape of the original in a one-piece turned brass replacement for the kit part – an essential addition in my opinion.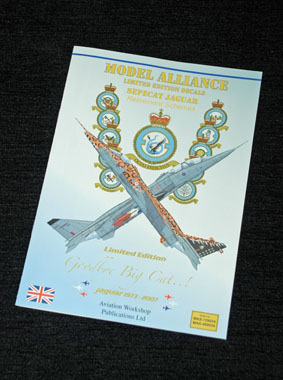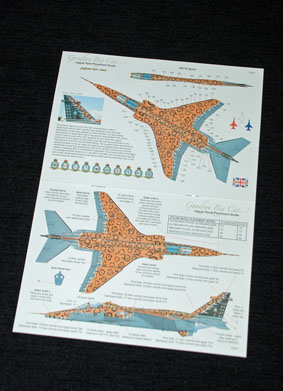 Model Alliance decal sheet (MAS 489034) for the Retirement Jaguars

References
I do have a few on the shelves but two more recent references are these great titles that I thoroughly recommend:
Big Cat Diary by Wing Commander John Sullivan MBE MSc RAF – a pictorial history of the last days of the final Jaguar aircraft in RAF service – simply stunning reference and a must for anyone building a Jaguar in this scheme.
SEPECAT Jaguar – Endangered Species by John Foster – some great photos and individual aircraft histories; perfect for any Jaguar fan.
Initial thoughts
I've heard all sorts of comments about this kit, some good, some not so good but nothing that sounds insurmountable and I'm keen to get started and try to find practical solutions to any probs I come across. The point of all that is to try to give anyone else building this model a steer and tips to help you overcome any obstacles.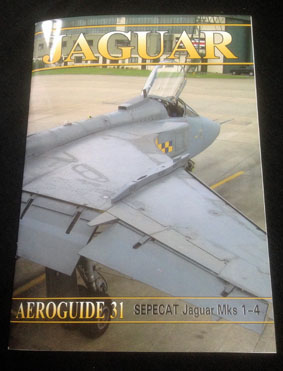 Another useful reference
Some of you may remember or have the original Aeroguide on the Sepecat Jaguar? It was one of the very first 'walkaround-style' series of books of its type. All the pics were in black & white but at least you could get up quite close and gather some useful, if frustratingly incomplete, pics for detailing. Well the good news is that the original series has or is being re-launched with more photos and some colour pics too and is well worth a look – try the publisher Ad Hoc Publications.