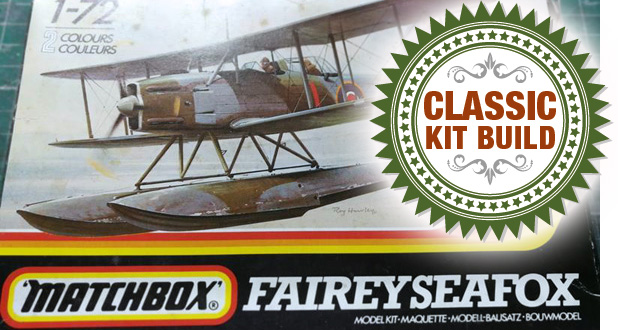 Classic Kit Build
with Tony Jewell
---
A note from Geoff C…
Really pleased to be able to bring you Tony's great build of a Matchbox classic, the Fairey Seafox. Well done Tony, nice job and thanks for sharing your work with everyone.
Here's a quick look at how it all turned out…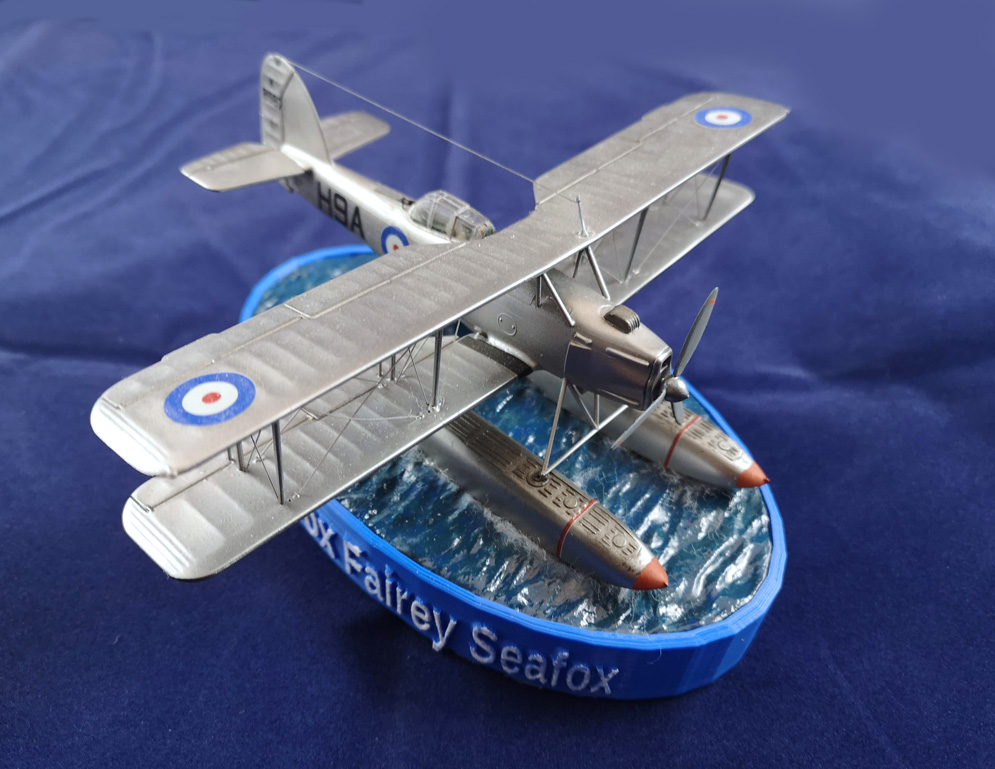 Over to you Tony for your story on this one…
---
Like most children of my age (I'm heading towards 59 next birthday and yes I still think I'm a child). I was brought up on a steady diet of model kits, mostly Airfix with some Frog occasionally thrown in, but the ones I yearned for the most were the offerings from Matchbox. It wasn't just that wonderful box art, but the chance to make something you couldn't get from any other manufacturer, plus, at a time when I didn't get much pocket money the fact they were pre-coloured made them all the more attractive.
Fast forward some 40 odd years and I was at the Avon modelling show near Bristol when I found this little gem of a kit. Being a lapsed R/C model boat enthusiast I generally tend toward maritime subjects, and as well as boats, have a fascination with seaplanes and float planes. I couldn't recall ever having seen this particular kit when younger, so I snapped it up for about a fiver.
I had never heard of this particular aircraft so I did a bit of digging around on the internet and discovered that it was a reconnaissance floatplane from the 1930's. It was designed and built by Fairey for the Fleet Air Arm. It was to be catapulted from the deck of a light cruiser and saw service in the Second World War. Apparently 66 were built in total.
It saw action during the battle of the River Plate against the Graf Spee in 1939, serving as reconnaissance for the squadron in pursuit of the German heavy cruiser.