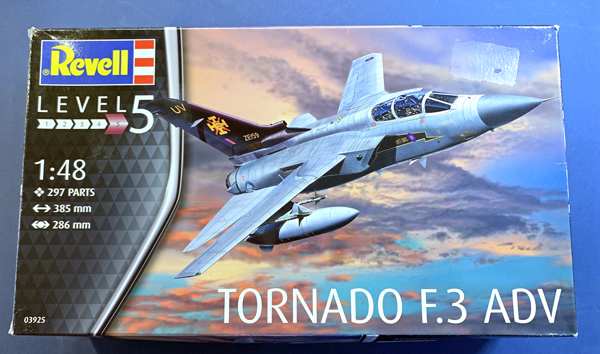 Full Review with Dave Coward
Kit Ref: 03925
Here's a quick look at how everything turned out…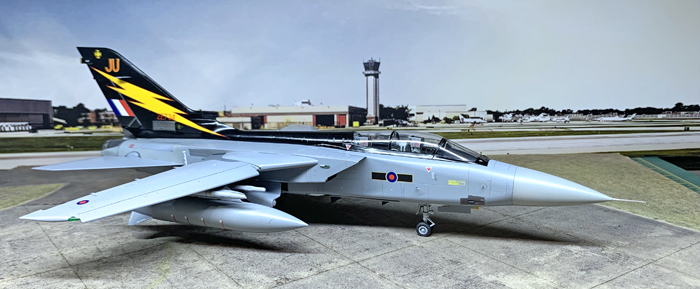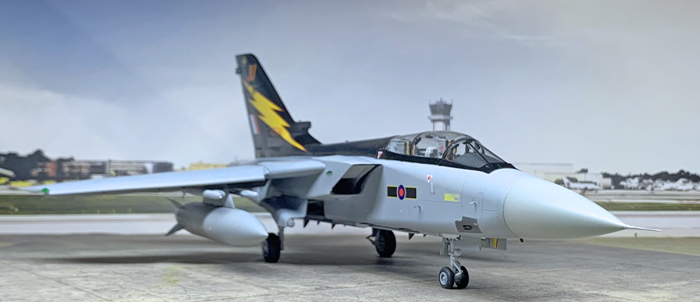 Background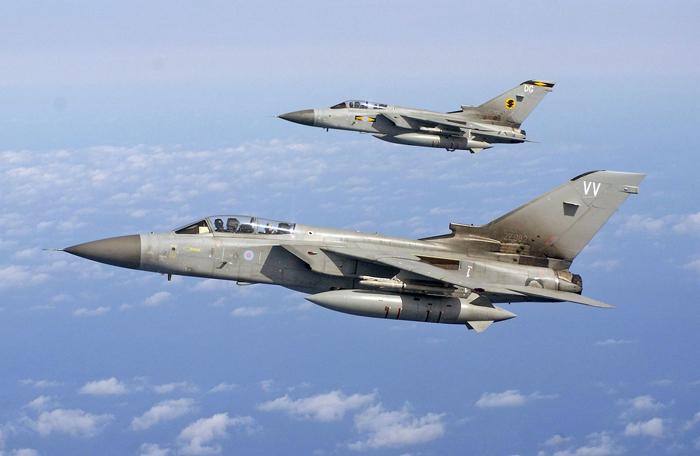 The Panavia Tornado Air Defence Variant (ADV) was a long-range, twin engined interceptor version of the swing-wing Panavia Tornado. The aircraft's first flight was on 27 October 1979, and it entered service with the Royal Air Force (RAF) in 1986. It was also previously operated by the Italian Air Force (AMI) and the Royal Saudi Air Force (RSAF).
The Tornado ADV was originally designed to intercept Soviet bombers as they were traversing across the North Sea with the aim of preventing a successful air-launched nuclear attack against the United Kingdom. In this capacity, it was equipped with a powerful Foxhunter radar and beyond-visual-range missiles (Initially Skyflash and later AMRAAM); however, initial aircraft produced to the F2 standard lacked radars due to development issues and had a concrete block in its place called "blue circle' to maintain the centre of gravity. The F3 standard was the definitive variant used by the RAF, the RSAF and the AMI (which leased RAF aircraft replacing them after a short period with F-16s).
During its service life, the Tornado ADV received several upgrade programmes which enhanced its aerial capabilities and enabled it to perform the Suppression of Enemy Air Defences (SEAD) mission with the ALARM anti-radiation missile in addition to its interceptor duties. Ultimately, both the RAF and RSAF retired their Tornado ADV fleets in 2012 and 2020 respectively; the type has been replaced in both services by the Eurofighter Typhoon.
The Plan
---
VIDEO DEMO
---
Aftermarket Extras:
Xtradecal Tornado F3 set X48194
Eduard PE interior 49880
Eduard PE Seatbelts FE881
Eduard Resin wheel set
Master Pitot tube AM48-032
Eduard ASRAAM set 648506
Wolfpack LAU- 8 BOL Launchers
AMRAAMs from the spares box.