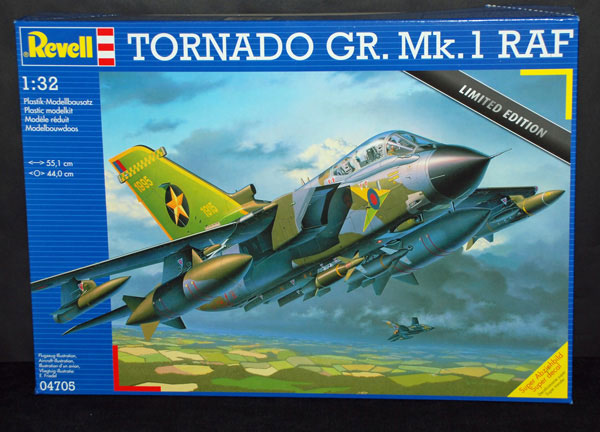 "Light & Sound": Special Short Feature Article
By Mike Tipping
Intro from Geoff
I had the good fortune to connect with Mike a while back and am really impressed with some of the special, challenging scale modelling projects Mike seems to take on – he's one of those rare modellers who seems to be able to turn his hand to just about any kind of subject and genre (makes you sick, doesn't it!! – only kidding of course Mike :) )
He talked to me about this project and sure enough he has pulled this one off too in some style I think and to show you what I mean, just look at this short video he shot on his mobile phone showing his completed Gulf War Tornado about to set off on a sortie – highly believable to me, especially the way he and Jennie at JS Miniatures have managed to synchronise all the lights to mirror that on the real aircraft – far out, just love it.
You'll notice that light and sound projects are becoming more common place in scale modelling and why not? The technology is there now and readily available (check out the Smart FX pages in SMN).
Also… as I type these words Dave C has his amazing Tamiya 1:32 De Havilland Mosquito light and sound and motion project on the go showing how all the lighting, sound and motion can be achieved. If you want to know more about the 'how-to' then check that one out for sure – it's currently in Build Now and when completed will move to the Tamiya pages in Finished Now where all the completed builds involving Tamiya kits can be found.

This then is Mike's short story of his project…
A little bit of background to the BAe Tornado
The Panavia Tornado is a family of twin-engine, variable-sweep wing multirole combat aircraft, which was jointly developed and manufactured by Italy, the United Kingdom, and West Germany. There are three primary Tornado variants: the Tornado IDS (interdictor/strike) fighter-bomber, the suppression of enemy air defences Tornado ECR (electronic combat/reconnaissance) and the Tornado ADV (air defence variant) interceptor aircraft.
The Tornado was developed and built by Panavia Aircraft GmbH, a tri-national consortium consisting of British Aerospace (previously British Aircraft Corporation), MBB of West Germany, and Aeritalia of Italy. It first flew on 14 August 1974 and was introduced into service in 1979–1980. Due to its multirole nature, it was able to replace several different fleets of aircraft in the adopting air forces. The Royal Saudi Air Force (RSAF) became the only export operator of the Tornado in addition to the three original partner nations. A tri-nation training and evaluation unit operating from RAF Cottesmore, the Tri-National Tornado Training Establishment, maintained a level of international co-operation beyond the production stage.
The Tornado was used by the Royal Air Force (RAF), Italian Air Force and RSAF during the 1991 Gulf War, in which the Tornado conducted many low-altitude penetrating strike missions. The Tornados of various operators were also used in conflicts in the former Yugoslavia during the Bosnian War and Kosovo War, the Iraq War, Libya during the Libyan civil war, as well as smaller roles in Afghanistan, Yemen, and Syria. Including all variants, 992 aircraft were built.