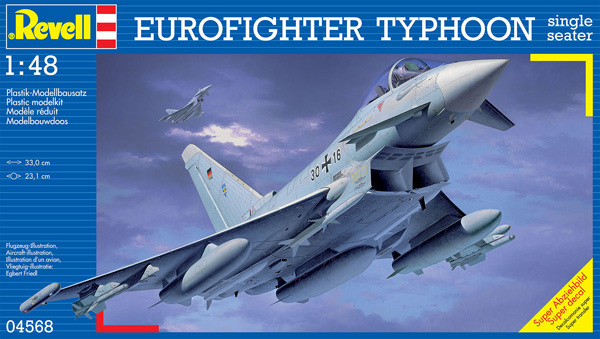 Full Review with Geoff Coughlin
Some years ago when No.3 Sqn RAF took delivery of their new Eurofighter Typhoon F.2s in the mid 2000s I had the pleasure to be invited to RAF Coningsby, Lincolnshire to see the aircraft up close. Together with our Photographer in the Field at that time, Ian Sayer we shot many photos as you can imagine.
Take a look at this superb image (by Ian S) capturing perfectly Sqn Ldr. J.J. Attridge on finals flying his F.2 ZJ918 (QO-L).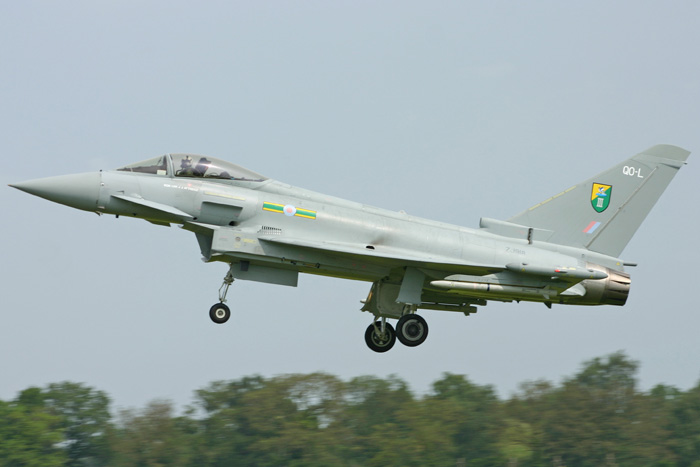 The keen eyed among you will notice that this aircraft is the subject of one of the schemes in the 2005 kit release and well, as they say, it had to be done!
Here's a quick look at how my model turned out…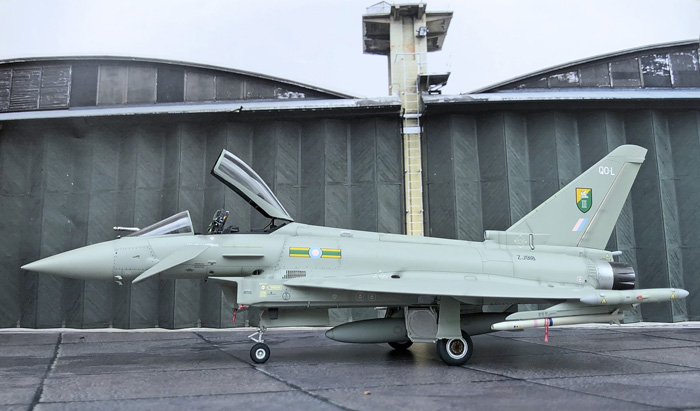 Reference
The first thing to say is take a good look in your SMN Photo Reference Library, there are a couple of really extensive walkaround sets covering the internal and external details of the type…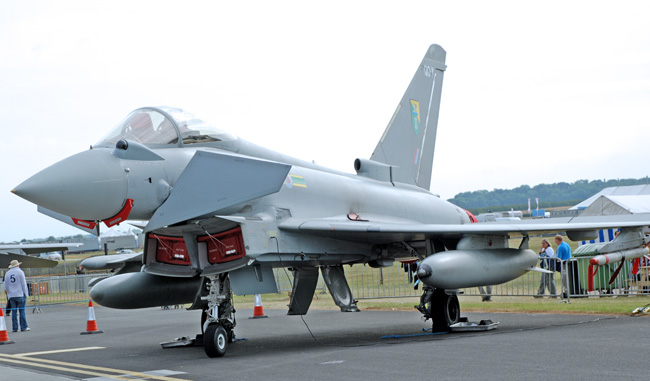 I've included here a few more pics of a later FGR-4 No. 3 Sqn RAF aircraft close up…
Gallery Grid

The Revell kit
Plenty of excitement when this one appeared and as you can see, I was one of them! The aircraft has been firm favourite of Revell ever since the type entered service, being offered in all the main scales. It's certainly a favourite of mine, given that I'm not too far from RAF Coningsby and often see the type flying around.
What's the plan
Well, basically to try and make a decent replica of the aircraft and use as few bought accessories as possible. The main reason is that the real aircraft is relatively clean an uncomplicated in terms of detail, cockpit included, and so any additions like a seat harness can be made from metal foil and buckles. If you can't be bothered to go this route, just look for a photo-etch detail set or sets for the cockpit.
The only extras I have used are:
• small real lenses for the ASRAAMs
• eduard 1:72 scale RBF tags (the 1:48 ones are too big and look overscale).