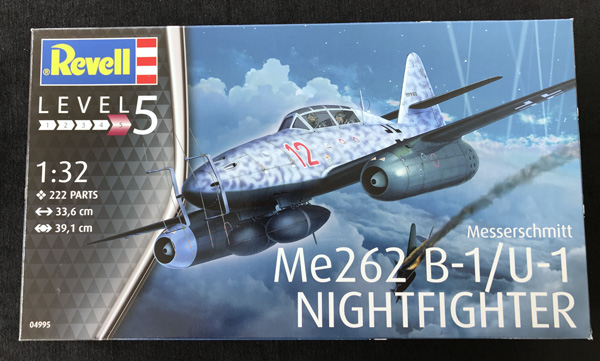 Kit Ref: 04995
Full Review with Chris Evans (December 2017)
Our thanks to Revell for supplying our review sample. Revell model kits are available from all good toy and model retailers. For details visit www.revell.de/en
---
A note from geoff C…
As I now have the final pics of Chris's completed project, I thought you'd like to see a couple of photos here up front – simply stunning again Chris – really excellent build this one and some highly effective weathering too :)
Let's find out how Chris achieved this great result from the new-tool Revell kit.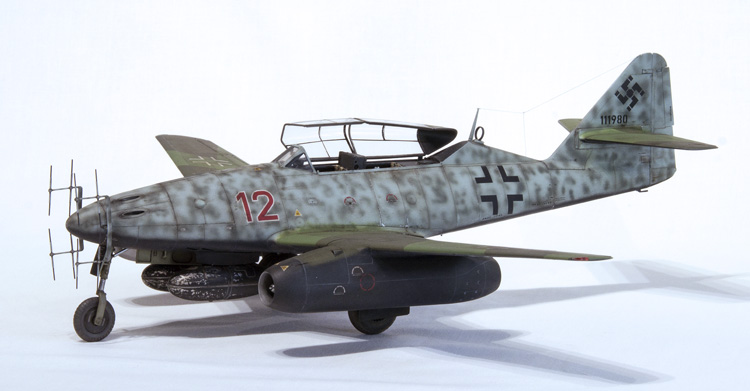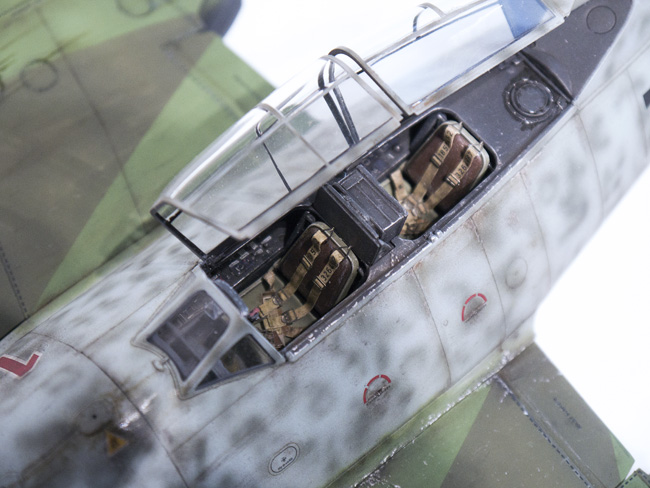 I have completed a full in-box review for the Revell Messerschmitt Me262 B-1a/U-1 1:32 and that's worth a look if you would like to see more photos of the parts before assembly.
Over to you Chris…
---
The Kit
This is the new-tool release from Revell of the Messerschmitt Me262 B1-a/U1. The 2-seat night fighter variant was developed from the B1- a trainer with the inclusion of the FuG 218 Neptun radar, with Hirschgeweih (antler) eight-dipole antenna array.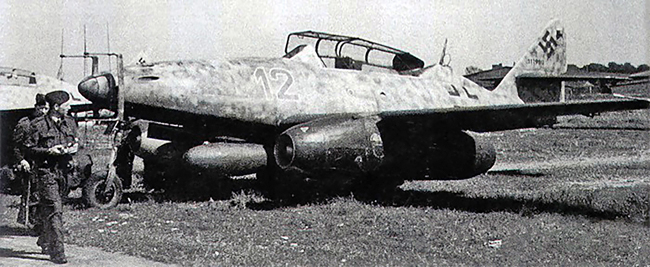 The box is of the regular Revell offering, with end opening (who knows why!) that makes access to the sprues a bit of a pain to be honest. I ended up taping the box closed and cutting a lid flap for ease of access.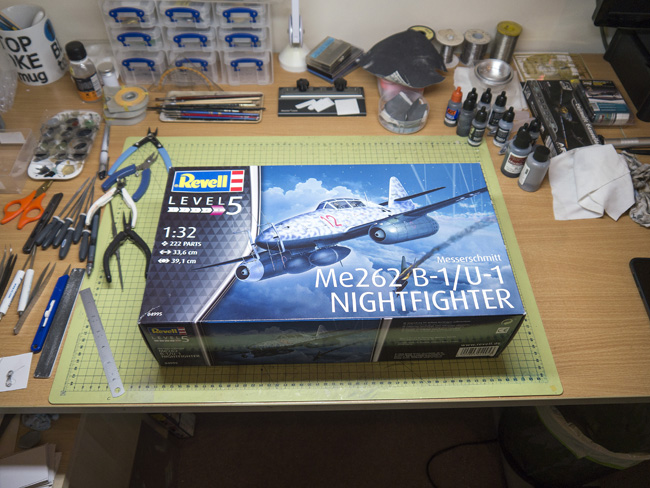 The sprues themselves look very nice. No flash and a very good amount of detail. This kit retails around the £40 mark, and that is very good value for what you get. Detail and fit wise, it's on par with the more expensive Trumpeter kit, which retails for around £70. I would actually go as far to say that this Revell kit is better.
I will be building this straight out of the box, with the only addition being a set of HGW seat belts. The kit seat belts are decals, which I thought were lacking in detail and just wouldn't look good enough.
So, let's make a start….