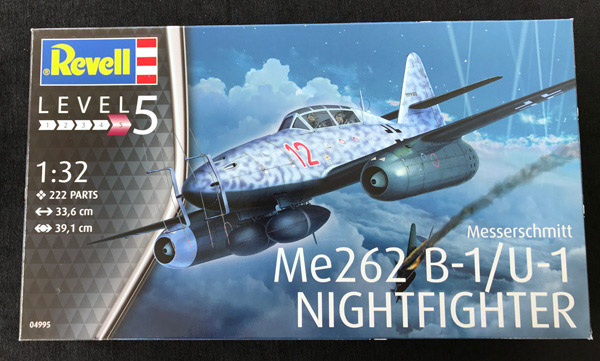 Kit: 04995
Full review by Geoff Coughlin (July 2017)
Price around: £44.77GBP; €49.99; $58.19USD; $73.64AUS; $73.21CAD
Our thanks to Revell for supplying our review sample. Revell model kits are available from all good toy and model retailers. For details visit www.revell.de/en
Take a look at this photo of the manufacturer's completed model and you'll get a good idea of what you can create using what's provided in the kit, let alone adding any aftermarket items. Looking at the contents, there will be precious little need for extras given the comprehensive nature of what's in the box, for many modellers at least.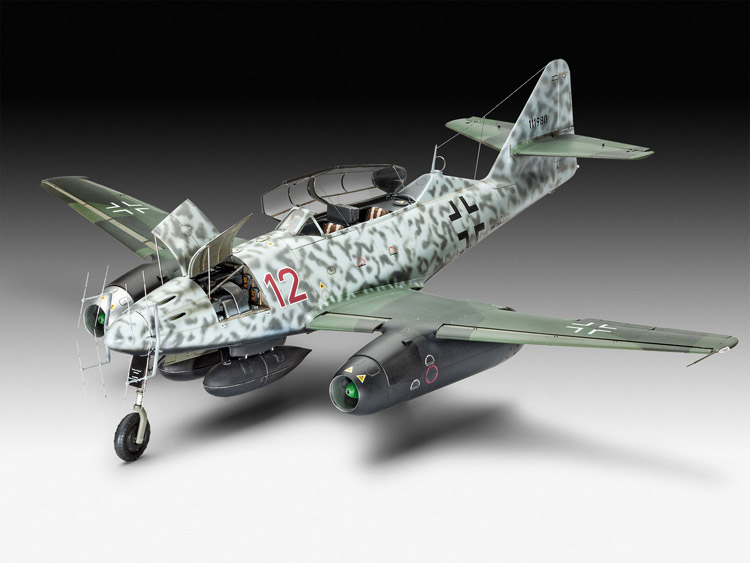 This is a new-tool model of the Me262B-1 and I for one am excited about that – I mean, look at that shape and the potential for different schemes – actual and with a little 'licence'. I built the Trumpeter kit in the same scale not that long ago and although a half-decent model, it is a challenge with plenty of filling, re-riveting and re-scribing to be done. This new model from reveal certainly gives you a choice, and I know which one I would like to have started with – the Revell offering that's now readily available :)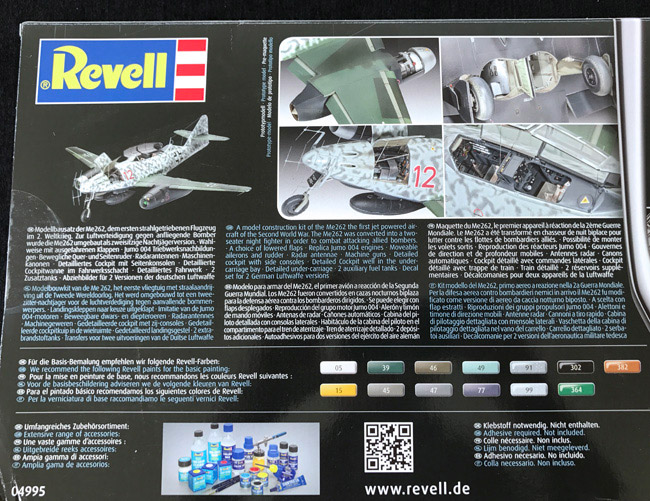 Overall look
Well it certainly looks like an Me262B-1 to me – the whole shape looks good by comparison to the references I have. A good start.
So, I think the basic shape is pretty good. The rivet and fines recessed detail is good, better than the Trumpeter model in my opinion. In broad terms the breakdown and variety of options is very similar to that offered in the Trumpeter kit and it'll be very interesting to see how Chris E, who's going to build this one, gets on.
Moving on
Just about every area of the airframe is well detailed with options for detailed engines that you could display with careful preparation of one or both engine cowls. Te undercarriage bays and nose gun bay have plenty to keep most modellers very happy with an option to add even more refined detail if you want. Finally the cockpit is excellent from what I can see of the parts supplied.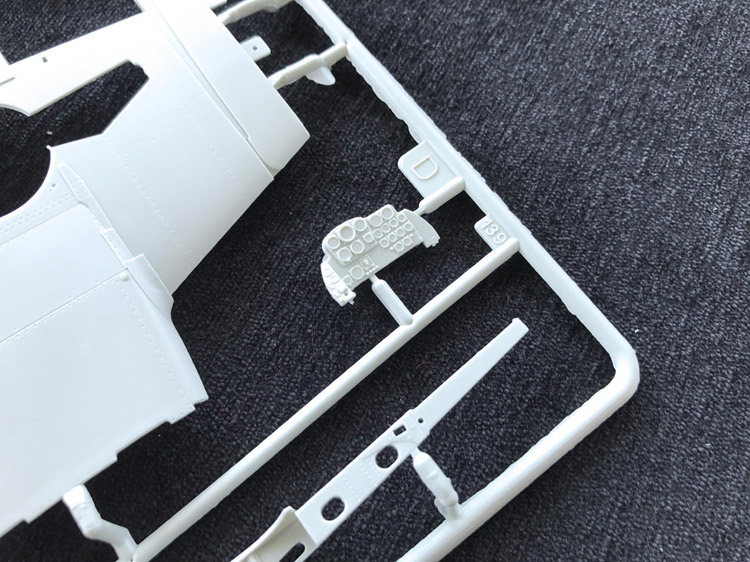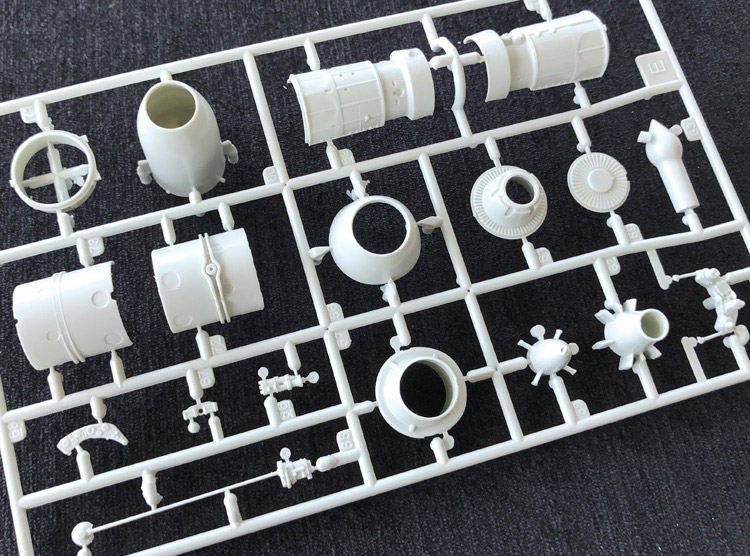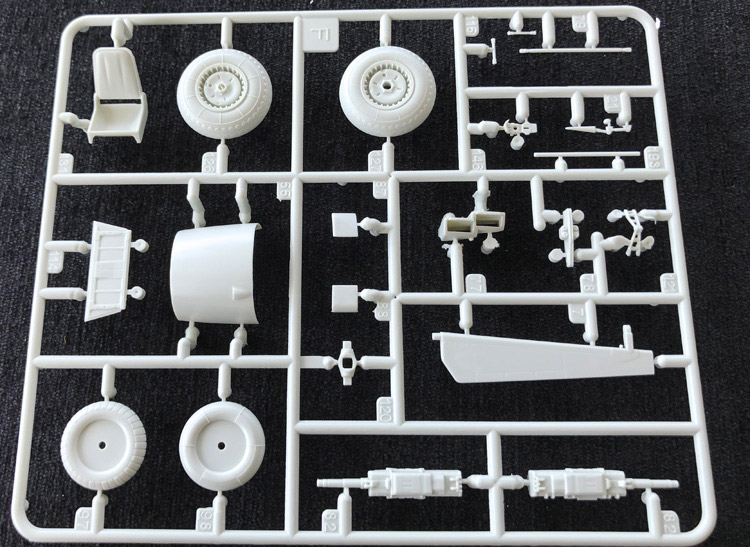 Other highlights
Here are some other highlights:
option for dropped flaps – these look great on the '262 and add interest to the completed model
nice main instrument panel featuring raised bezels and detail. I've compared the kit part, decal supplied to photos of the real thing and what's supplied by Revell is very close and a good representation of the original
option for dropped leading edge slats
holes in gun bay bulkhead
option to add twin drop tanks under nose
positionable open or closed nose cannon access doors
crystal clear canopy that can be positioned open.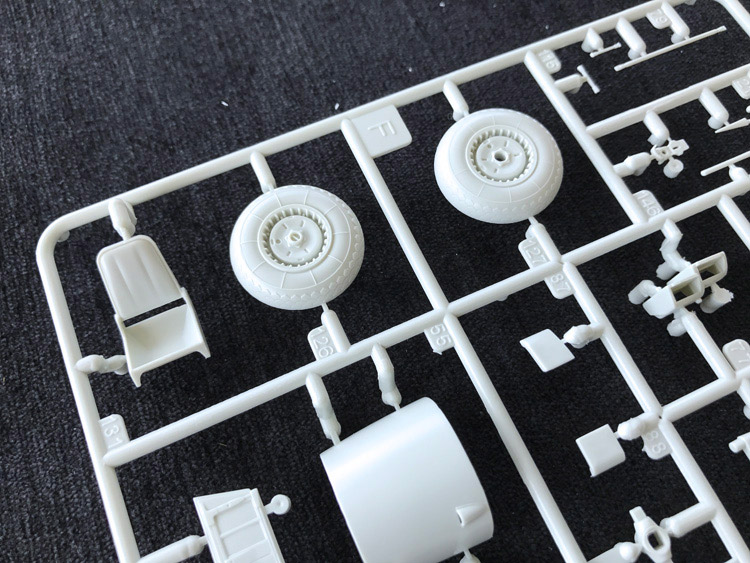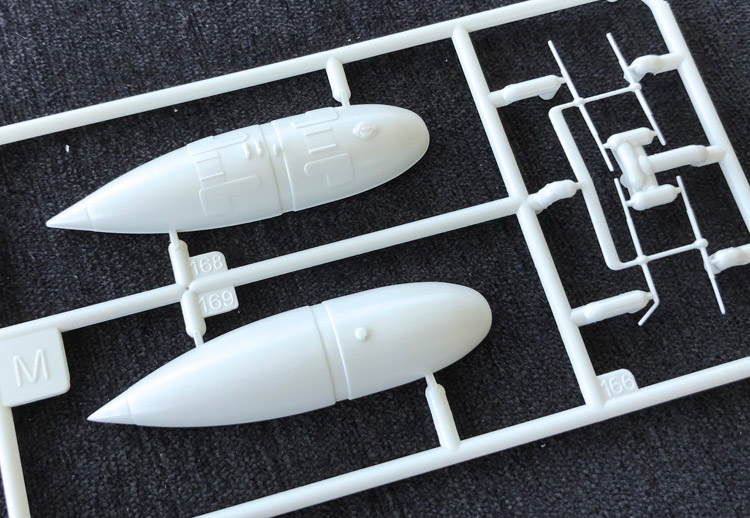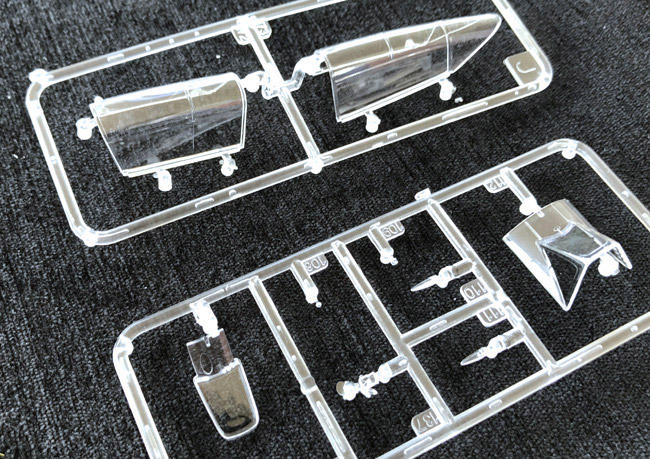 Clear parts
These are very clear – amongst the best I've seen – excellent and nicely thin too!
Instructions
These are clear enough, although it's a shame that only Revell paint colours and mixes are shown. Having said that, there are a many references readily available on the web (the kit instructions are good too!) and in print form for finishing your chosen aircraft.
As ever, you'll want to use your experience to judge the best assembly sequence, checking as you go to avoid any mishaps along the way.
You get options as you can see to finish your model in any one of 3 well known aircraft recovered at the end of WWII.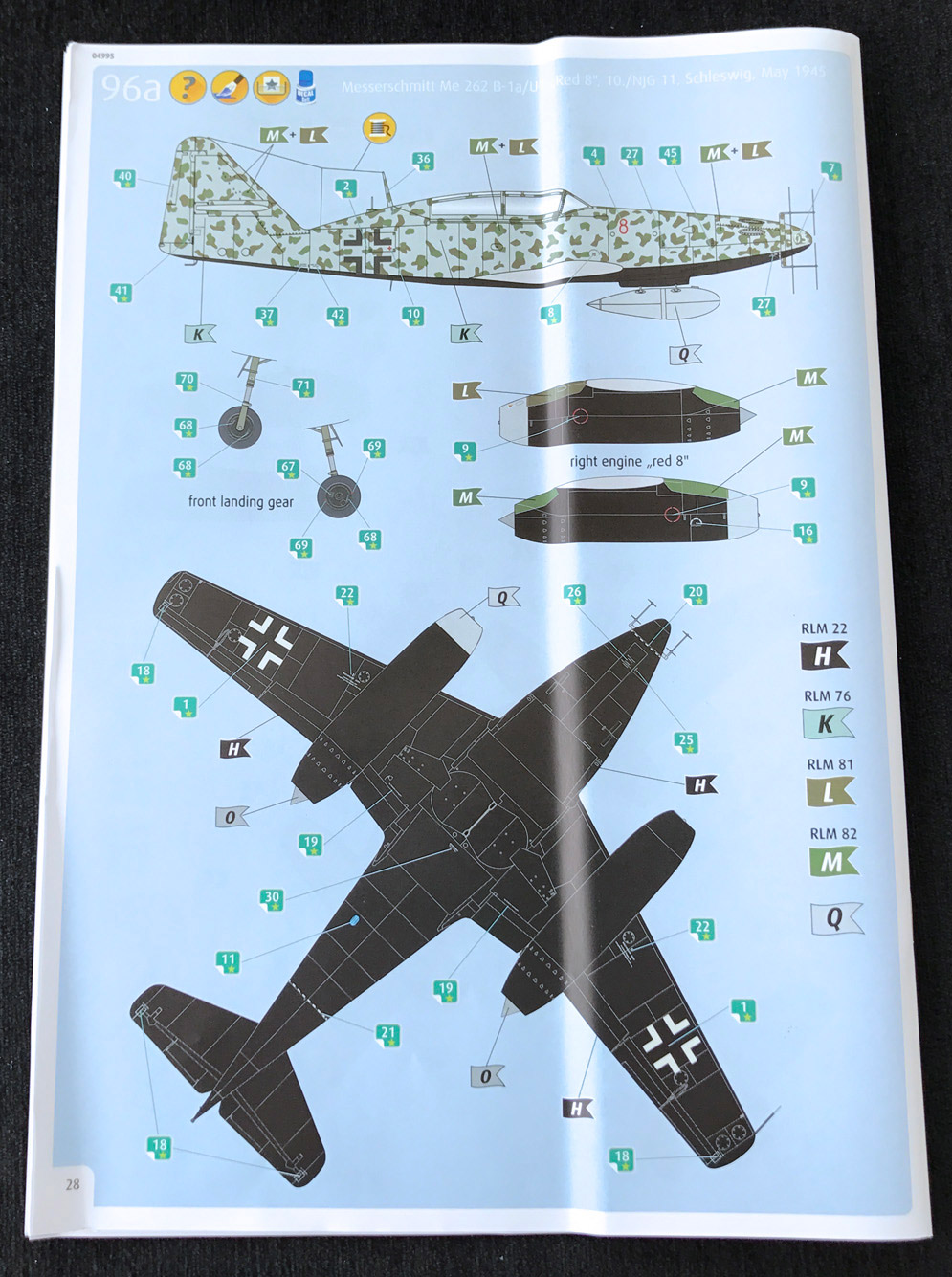 Decals
I like the three options included in the kit – you could easily use some of what's on offer and create another machine using a combination of the good selection of markings offered by reveal and sourcing your own extra items.
Full stencil data is included and the seat harness is provided in decal form too and you can always add these to some metal foil for added 3-D effect and realism before positioning on the seats.
Quality looks good and we'll see how these go on in the build that'll follow in SMN, so keep an eye out for that in What's New / Aircraft-Build Now.