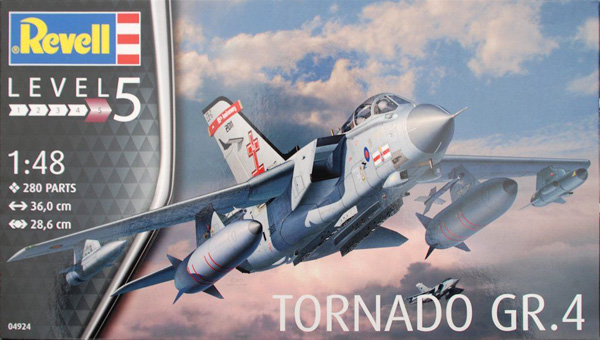 Feature Article by Dave Coward
Background
This is Revell's second release of its new tool Tornado and whereas the first was an early IDS which covered a Luftwaffe subject this kit is the dedicated RAF GR4 release. That said you can build a GR4 from the original release as James V did in his build, but you will have to source aftermarket decals, the clear parts for the under nose LRMTs is missing and some extra research is required to work out what parts are applicable in the kit.
The kit contains the extra clear LRMTS parts plus a set of decals covering at 41 Sqn aircraft (decorative tail) and a more standard line 617 Sqn aircraft.
This all said I did plan on building a GR4 from the kit but a 15 Sqn aircraft using Xtradecal aftermarket decals but I would still need the kit decals for the fuselage and store stencilling.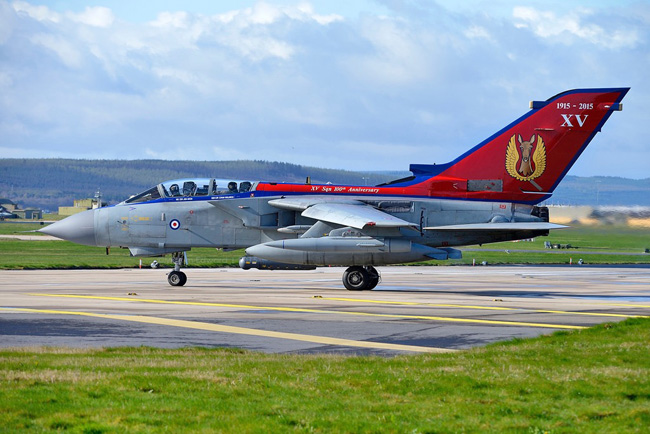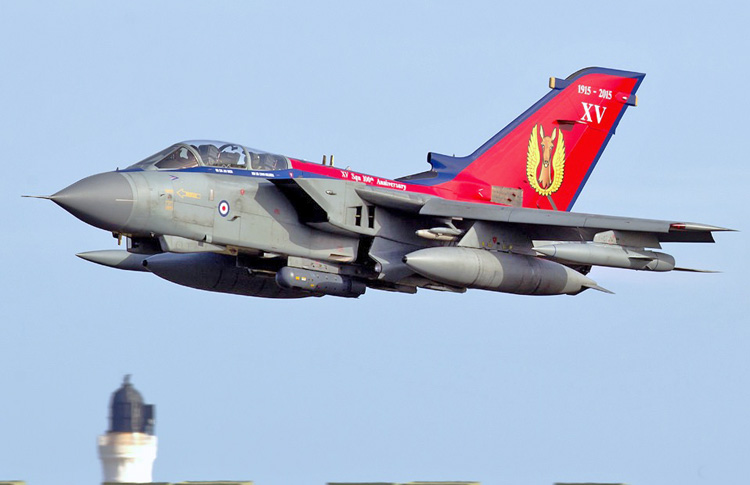 Aftermarket Extras:
• Eduard Colour PE GR4 interior set 49757
• Eduard Colour PE Ejection seats set 49758
• Xtradecal set 48154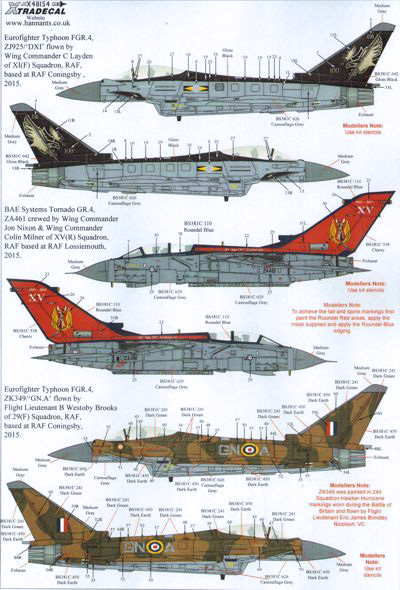 ---
A note from Geoff…
As Dave has now finished his Tornado GR-4 as we run his build in SMN, I thought you'd like to see a photo of his completed project – very striking!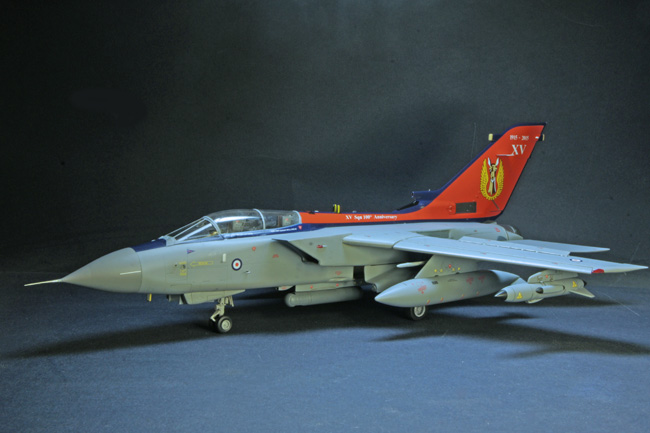 ---