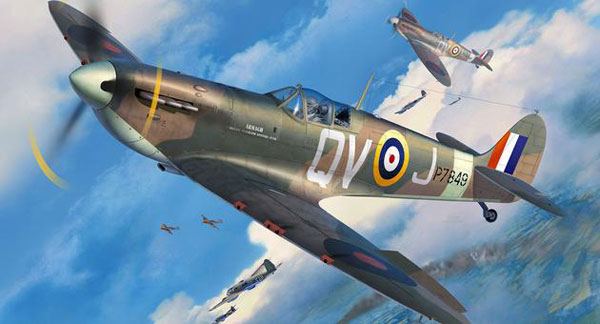 Reviewer's Name: Dave Coward
Kit Ref: 03986
Our thanks to Revell Germany for supplying our review sample. Revell model kits are available from all good toy and model retailers. For details visit www.revell.de/en, @RevellGermany or facebook.com/Revell
References used:
Spitfire – Alfred Price
Haynes Manual – Supermarine Spitfire
Spitfire Mark I P9374 – Andy Saunders
Spitfire – Bill Sweetman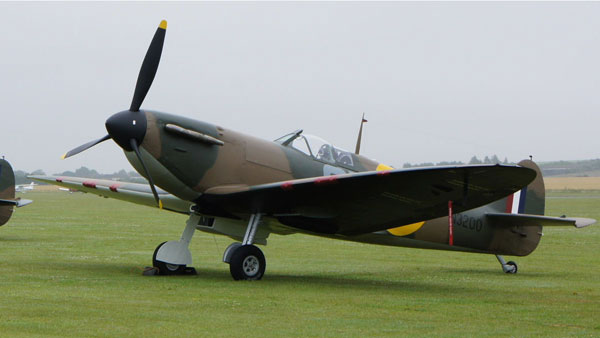 Aftermarket Extras:
Wings Aviation WWII RAF Pilot
Hornchurch Expo Battle of Britain decals
Eduard Revell Spitfire Interior
Barracuda Studios 5 Spoke resin wheels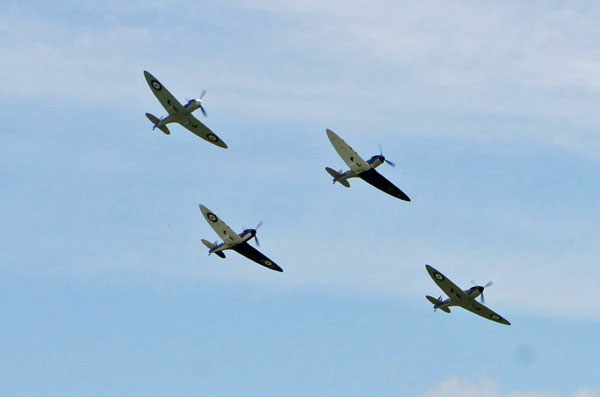 Construction headings
Many modellers had hoped (me included) that Tamiya would use their excellent Mk.IX as a base for a Battle of Britain Mk I/II but alas it never materialised (we can still hope) but Revell took on the task with a Mk.IIa and it has been much anticipated in the modelling community since the announcement in 2013. So finally after several delays it was released in the summer of 2014 to mixed reviews both from an accuracy point of view and with regard to its rather prominent surface detail. The kit from the box is supposed to represent a Mk.IIa from 1941-2 so it's not a Battle of Britain aircraft but what I hope to do with this build is try and covert it to one with some reasonably minor alterations. Most of the differences between the Mk I and II are minor and with a little lateral thinking and some scratch building should be reasonable easy to do so let's get on with the build. PIC 02
A quick note from Geoff
Luckily, this is one of those rare times where I have Dave's completed model to hand and I can show you a couple of photos of it right up front – still looks very nice to me and what a good job Dave has done with it. I know from reading his words that there are some great hints and tips in here for building this aircraft – especially the mods.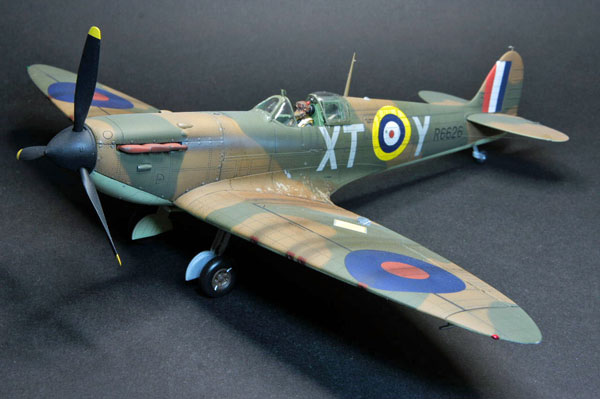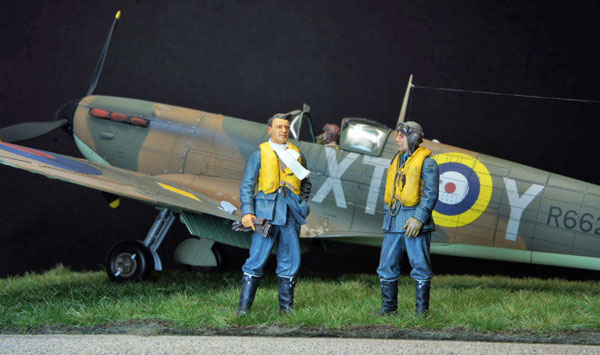 Let's get something out in the open straight way with this kit – it's not a Tamiya Spitfire and this is readily apparent in the exterior and interior detail, the fit of the parts, the instructions and the general `feel` of the kit BUT it is a quarter of the price and that is a big but.
Here are a few pictures of the manufacturer's build.