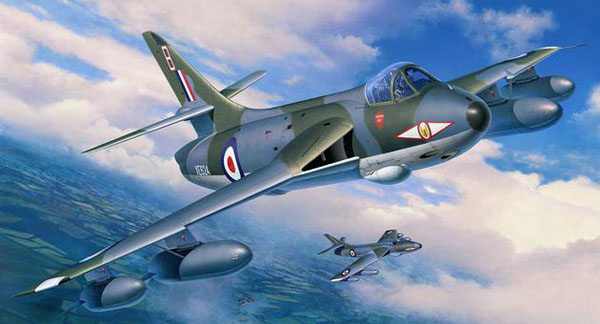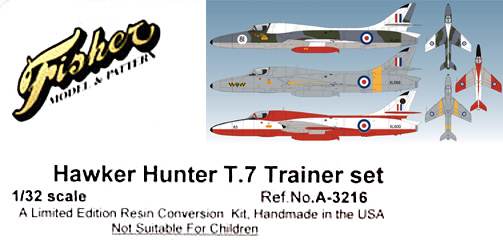 Our thanks to Revell for supplying our sample: Revell model kits are available from all good toy and model stores. For details visit www.revell.de/en
Background
I`ve had this conversion sitting on the shelf for some time and since Geoff`s build…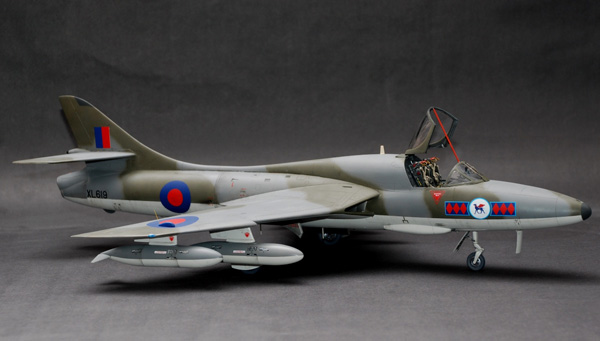 … I have been looking for an excuse to build it. Whilst looking for references for my Revell Hawker Hunter FGA.9 / Mk.58 1:32 `Miss Demeanour` build I came across a picture of several Hunters together for a photo shot which gave me a project to recreate this scene.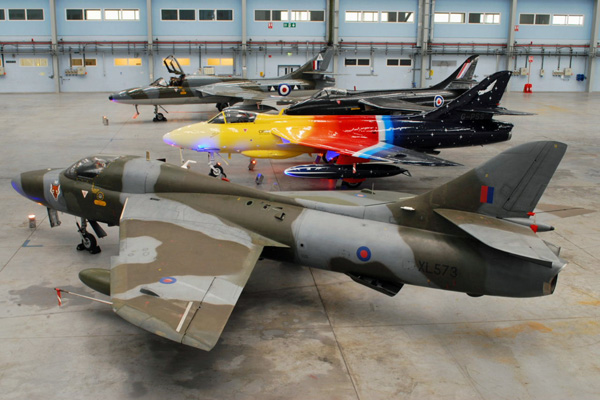 Aftermarket Extras:
Xtradecal Sheet 32-007 RAF Hunters
Little Cars Ejection seat wire
The spares box
The finished Fisher T7 conversion
Here are a couple of photos of my completed T7 build…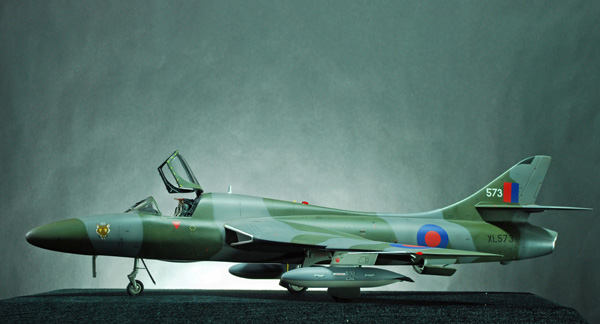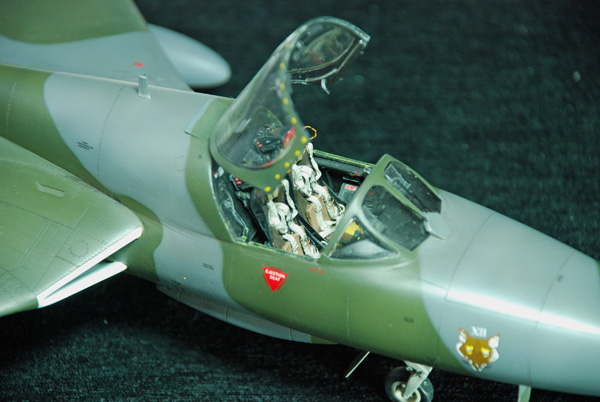 Construction headings:
I`m going to keep this build simple as Geoff has already done an in-depth review so this will mainly be pictures with some of my thoughts on the construction and painting process. The Fisher conversion provides you with all you need to convert either the F.6 or FGA.9/Mk.58 Revell Hunter.