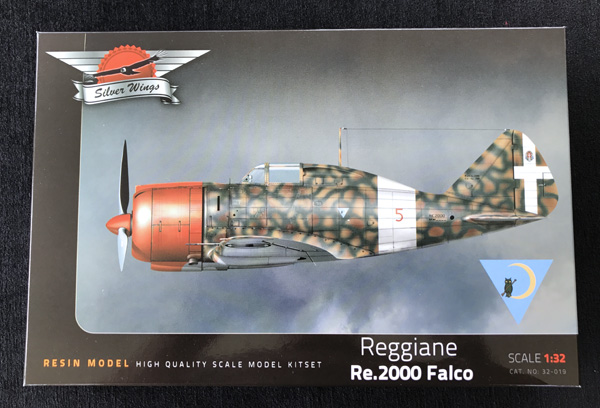 Kit Ref: 32-019
All resin multi-media kit that includes photo etch.
Review by Geoff Coughlin


Our thanks to Silver Wings for supplying this kit – get it now at Silver Wings
You may have seen my full in-box review of the Silver Wings Reggiane Re.2000 Falco 1:32 and if you want to refer to that with all the detailed photos of what's in the box here's the link.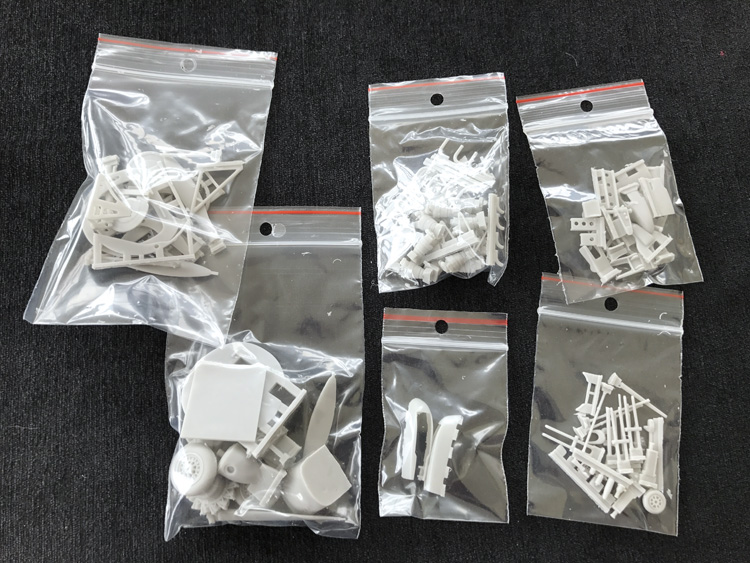 This will be the fourth Silver Wings kit that we have built, with Julian building their Bristol Bulldog and Hawker Hart and me the AW Siskin IIIA and now this, the Reggiane Re 2000 Falco. I'm certainly looking forward to it and you can follow the whole build here.
If you want to see the full builds mentioned above check out the Silver Wings pages in Aircraft-Finished Now.
I plan to shoot several videos along the way, much like I did with the recently finished Revell Supermarine Spitfire Mk.IXc in 1:32. hopefully this will be much more useful to you all than just the more usual static photos – they'll be plenty of these too of course!
Initial thoughts and the plan
Looking at what's on offer, this is a well detailed model built from the box – the well detailed resin and photo-etch (PE) will make a big impact on the completed model. The design of the original, in modelling terms at least, isn't too complicated. Add to that the fact that Silver Wings (SW) have done a lot of initial prep making the parts as easy as possible to remove from their moulding blocks with small or reduced gates is promising for a relatively uncomplicated build (hope that's not the kiss of death? eek!).
Tools for the job:
• razor saw to remove resin parts cleanly from their mould blocks
• sharp scalpel
• tweezers
• other general modelling tools.
The kit instructions are ok, as far as I can see – a bit thin on precise information and also lack a painting guide as to colours – for the build phase at least and this is a little disappointing. References for colour/painting are thin on the ground for the type and I'd like to have seen this info included so there is likely to be a bit of guesswork here and there for sure – apologies up front if you know better.
---
Just in! From Silver Wings – thanks Simon :)
I've just received the following from Simon at SW and it's a really helpful colour reference painting guide – here goes:
Hi Geoff,
Here are confirmed colours (more detail to follow):
verde mimetico 2 – fs 34092 – fuselage
bruno mimetico – fs 30215 – fuselage
grigio azzurro regianne – fs 35414 – bottom
verde anticrrosione – fs 34558 – cockpit
nocciola chiaro 4 – fs 30219 – fuselage
giallo mimetico 4 – fs 33434 – fuselage
grigio azzurro chiaro 1 – fs 36307 – bottom
verde oliva scuro 2 – fs 34052 – fuselage
The propeller was black from the pilot's side and grey from the front, both matt, but no specific colours here.
Hope this helps.
Simon
---
Also…this is a great reference for 'translating' and understanding the FS colour paint system at IPMS Stockholm.