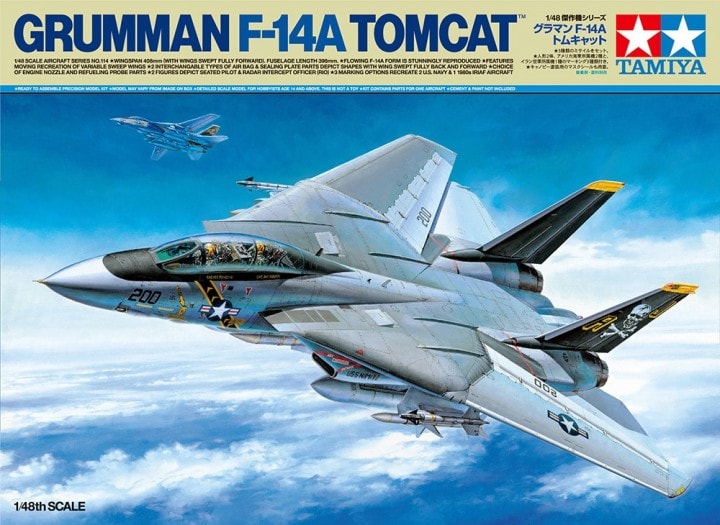 Feature Article with Andy Frill
VF-41 F-14A 160403
"Fast Eagle 102"
Kit Ref: # 61114
---
A note from Geoff C.
Just before we get going, I thought you'd like to see Andy's completed F-14A Tomcat – nice, isn't it?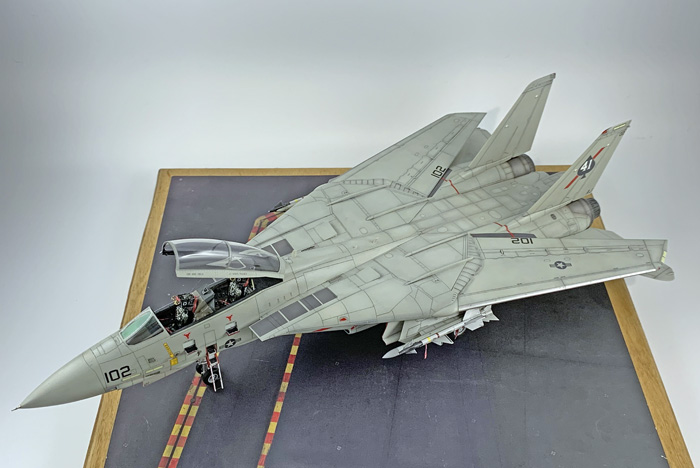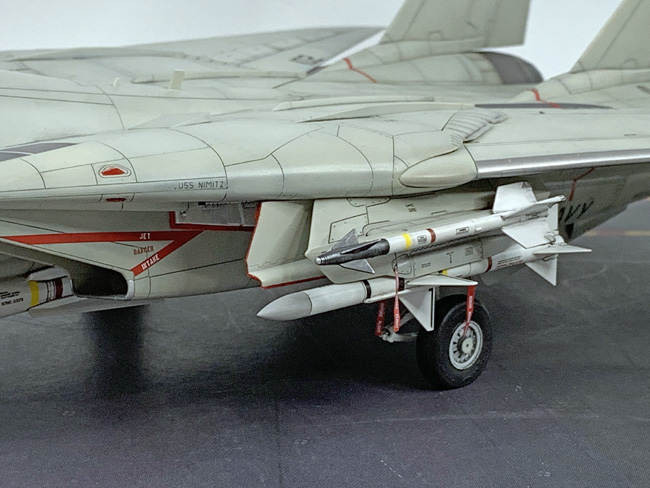 Over to you Andy…
---
I have been a fan of the F-14 ever since I can remember. In the summer of 1986 I saw the movie Top Gun for the first time and I was hooked. The F-14 has always been a favourite subject of mine and led me to join the Navy. While I wanted to take a break on my S-2 Tracker build, I figured the Tamiya new F-14A would be a nice easy build to keep the modelling juices going. Boy, I could not have picked a nicer kit!
Cockpit
As with any Tamiya kit, you can count on great fit and excellent detail and this kit is a gem right out of the box. As with most kits, you start with the cockpit and all this cockpit needs is a good paint job and a wash with Tamiya Panel Liner wash.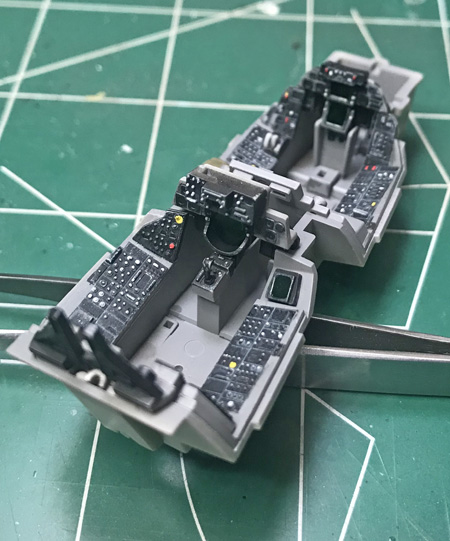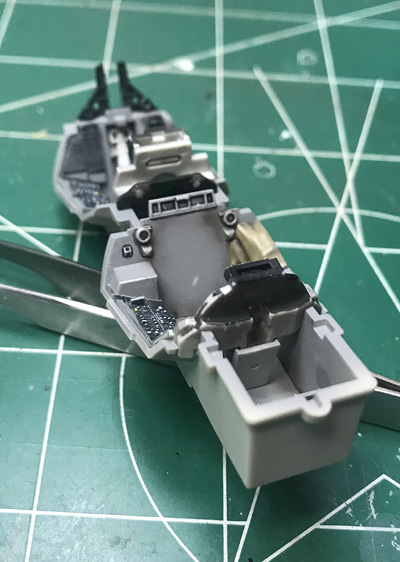 After the cockpit was done, attention is given to the nose wheel well and all 4 parts just click together and after a careful painting with Gunze gloss white. Again, Tamiya Black Panel Liner as a wash was used and glued to the bottom of the cockpit, ready to be installed into the forward fuselage, which I forgot to get pics of because the kit goes together that good!
I then turned my attention to the instrument panel coming and reflector. I used some mylar gift wrapping and punched out a disk that I put on top of Model Master Chrome Silver and then placed a bit of Krystal Klear to smooth it out.