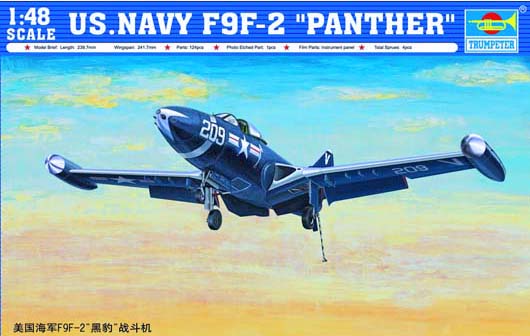 Short Feature Article with Manuel Magrinho
Here's a quick look at how it all turned out…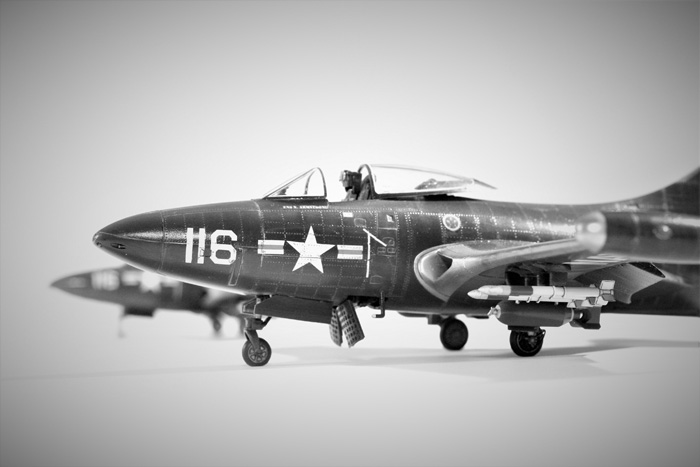 Neil Armstrong's F9F-2 Panther
History…
The Grumman F9F-2 Panther was the primary US Navy and USMC jet fighter and ground-attack aircraft in the Korean War. The Panther was the most widely used U.S. Navy jet fighter of the Korean War, flying 78,000 sorties and scoring the first air-to-air kill by the U.S. Navy in the war, a North Korean Yakovlev Yak-9 fighter.
F9F-2s, F9F-3s and F9F-5s, as rugged attack aircraft, were able to sustain operations, even in the face of intense anti-aircraft fire
Future astronaut Neil Armstrong flew the F9F extensively during the war, even ejecting from one of the aircraft (S-116 BuNo 125122) when it was brought down by a wire strung across a valley, in 1951.
Panthers were withdrawn from front-line service in 1956, but remained in training roles and with U.S. Naval Air Reserve and U.S. Marine Air Reserve units until 1958. The Navy's Blue Angels flight demonstration team used the Panther for four years, beginning in 1951.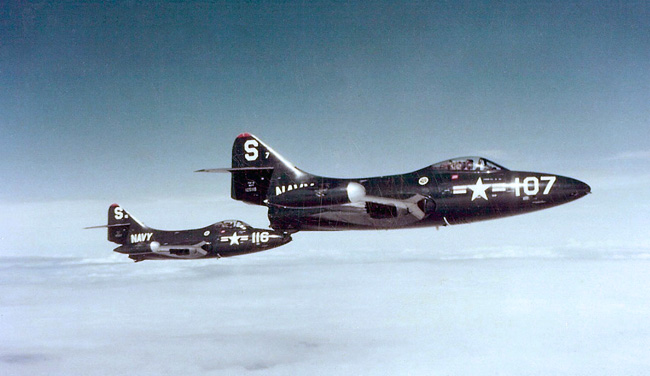 (Photo: Two U.S. Navy Grumman F9F-2 Panther jets from Fighter Squadron 51 (VF-51) "Screaming Eagles" during a sortie over Korea, in 1951-52. VF-51 was assigned to Carrier Air Group 5 (CVG-5) aboard the aircraft carrier USS Essex (CV-9) for a deployment to Korea from 26 June 1951 to 25 March 1952.
The pilot of the lead plane ("S-107") was Lt.JG George Russell, "S-116" was flown by Ens. Neil Armstrong. Photo courtesy: U.S. Navy National Museum of Naval Aviation)
The challenge…
Following my build of Neil Armstrong's Panther in 1:72, and in which I showed a letter he wrote to his father during the Korean War, I was kindly contacted by the present owner of the letter asking if I would make him the same model but in a bigger scale.
Since it is not possible to get it in 1:32 due to the end of Fisher Models, we decided it would have to be in 1:48, with the choice falling on the Trumpeter kit and some aftermarket goodies (masks, seat belts and decals) as well as some scratch build parts and a few home printed decals.