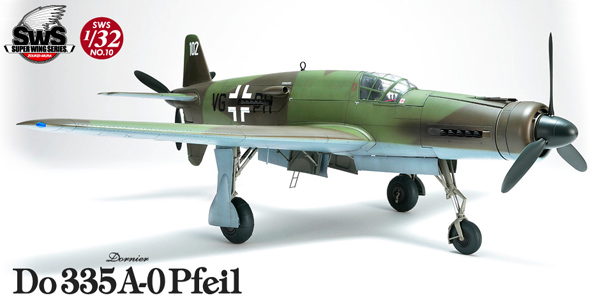 Feature Article with George L. Johnson
---
A note from Geoff C…
It's such a pleasure to welcome George to SMN and to be able to bring you his superb Do 335 "Pfeil" project in 1:32 scale, made from the stunning Zoukei-Mura kit. Outstanding work George!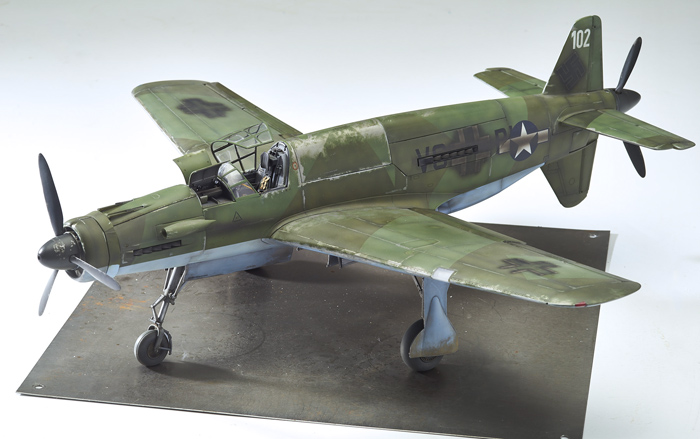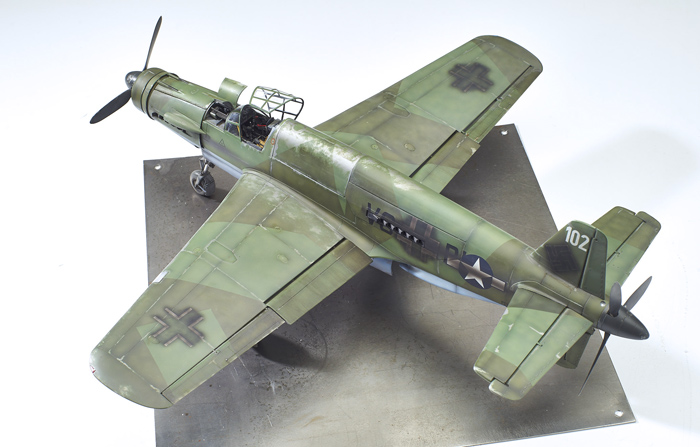 Also…
We try to bring you multiple builds of some kits, mainly so that you can gain the benefit of different experiences of building and finishing a kit from different modellers. We all have our own take on the project and having also built this fantastic model from ZM, after immersing yourself in George's build, you might like to see how I got on and you'll find that in the usual place: Aircraft-Finished Now-Zoukei Mura pages.
Here's a a quick look…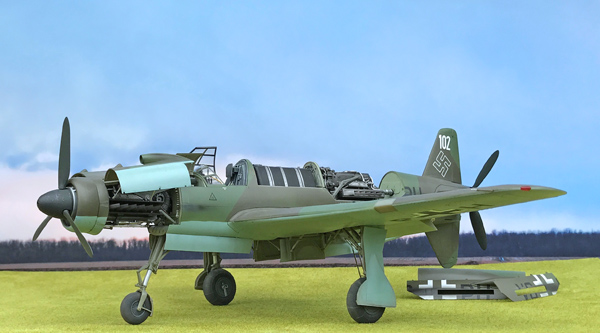 I don't want to distract you any more and so – over to you George…
---
Building the 1:32 Zoukei-mura Do-335 "Pfeil" ("Arrow")
By George L. Johnson, Beaverton, Oregon, USA
According to Wikipedia, The Dornier Do 335 Pfeil ("Arrow") was a World War II heavy fighter built by the Dornier company. The two-seater trainer version was called Ameisenbär ("anteater"). The Pfeil's performance was much better than other twin-engine designs due to its unique push-pull configuration and the lower aerodynamic drag of the in-line alignment of the two engines. It was Nazi Germany's fastest piston-engined aircraft of World War II. The Luftwaffe was desperate to get the design into operational use, but delays in engine deliveries meant that only a handful were delivered before the war ended.
I built a Pfeil kit years ago, but I can't remember who the manufacturer was. It's a plane that's always interested me due to its unusual design. Those familiar with my builds know that I like unusual subjects so after having built Z-M's magnificent Horten, this was a natural choice.
The instruction manual Z-M provides is outstanding and looks much like an RLM document from WWII. Illustrations are concise and photos are provided showing the assembled and painted sub-assemblies.